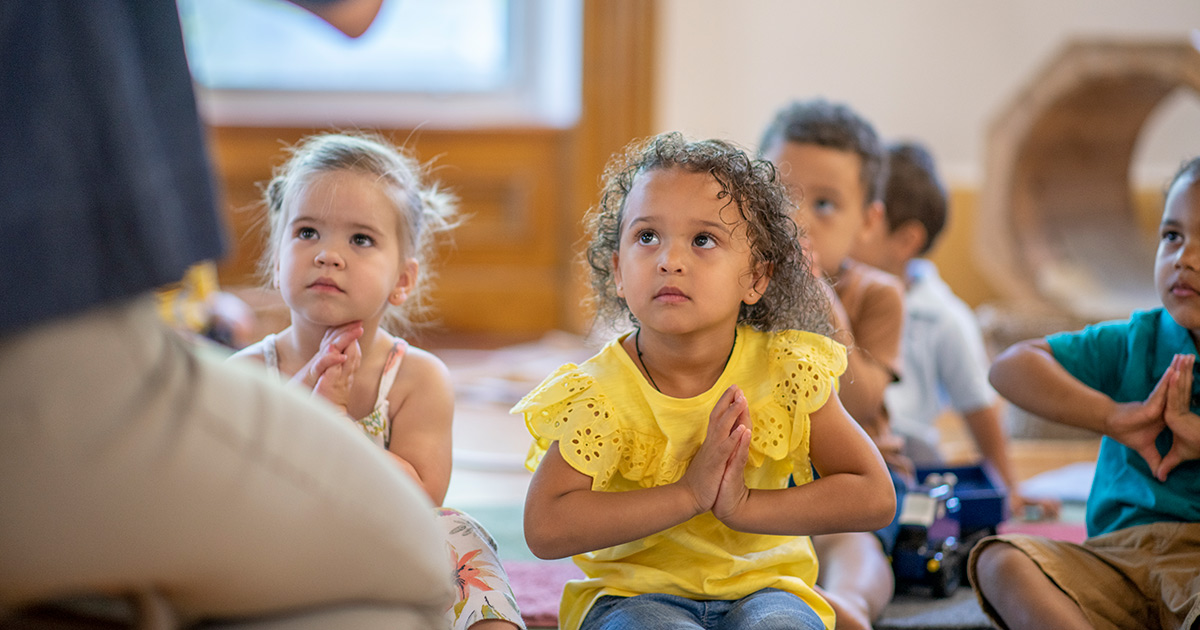 Your guide to an associate's degree in education
When you pursue a career in education, you can make a long-term positive impact on individuals and society.
Since children require instruction and care from a young age, with education continuing sometimes well into adulthood, there is a constant demand for educators in both private and public settings. According to the Learning Policy Institute, the demand for teachers is likely to significantly outstrip the supply going into the future.
No matter what type of teaching environment you decide to get involved in, you have the opportunity to solve this problem. You can play an important role in ensuring that children get the quality education they deserve. Earning an undergraduate degree in education can be your first step to a highly rewarding career.
Is an associate's degree in education right for you?
Does an associate's in education suit your personal and professional interests?
If you're planning a career in teaching, administration, or other educational occupation, an associate's degree may be the right launching point. An abundance of programs are available to help you reach a variety of goals.
Does an associate's in education fit your career goals?
Consider these questions to determine if you have the passion and commitment required to thrive in this field:
Do you enjoy working with children and helping them learn?
Do you have the patience to guide struggling or challenging students?
Are you organized and resourceful or willing to develop these skills?
Do you have a passion for presenting topics in fresh and innovative ways?
How do I choose an associate's-level education program?
So, you know why earning an associate's degree is good for your career, and you're pretty sure that an associate's degree in education meshes with your interests and goals. This is a great start, but there's still more to think over.
First off, you need to explore the many program options in education. It is important to note that while an advanced degree in education may be well suited to teachers (especially those in the middle and high school grades), these programs also could be suitable for people in the corporate world.
Educational program titles — what you need to know
Associate's-level education programs go by many names because they serve different purposes, and the schools that offer them often use unique naming systems.
These are some of the more common program titles:
Associate of Science in Early Childhood Education
Associate of Arts in Teaching
Associate of Arts in Elementary Education
Associates Degree in Childhood and Family Studies
Early Childhood Specialist Program
Many of these programs offer transfer credits towards a bachelor's degree at the same institution or other places of learning. If you plan to get a higher degree at some point, completing these programs can help.
What kinds of courses are offered in an associate's in education programs? What do they teach?
No matter how an education program is titled, it will include both foundation curriculum and hands-on learning that lets you try different strategies for sharing career-related knowledge with students of all abilities.
Sample courses in education programs:
Introduction to Childhood Development – This fundamental course is a general overview of the emotional, physical, and cognitive development of children as they grow to adults. Lessons go over historical and contemporary scientific theory, including specific environmental and biological influences.
Child Psychology – Discover how children experience learning and emotions as they age when you take this introductory course. Cognitive and psychosocial topics are discussed from the prenatal period through adolescence.
Basics of Classroom Curriculum – Learn how to implement lessons, assessments, and other educational materials within a classroom environment. This course is key to developing effective skills as a classroom teacher at all levels.
Instructional Strategies – This course teaches you how to effectively communicate new information to your students through a variety of strategies, including audio, video, lectures, games, and group activities.
Variations in coursework in education programs
Program curricula will vary depending on the school's goals. Some of the factors of your decision will include cost and time to complete, but you cannot underestimate the importance of the coursework in the program. Make certain to research all the courses in a program you're considering to make sure they are relevant to your goals.
What else makes associate's education programs unique?
Paths Toward Further Education – An associate's degree can be an endpoint or a building block to a higher degree. With the credits earned, you could be up to halfway towards a bachelor's degree at a wide range of institutions.
Minimal Investment – You can earn an associate's degree in education while working full time or having other responsibilities. These degrees may also cost significantly less than a four-year bachelor's degree. You can decide whether teaching is right for you without a huge commitment.
Childcare Careers – Due to the classes you take on childhood psychology and development, you're uniquely positioned to pursue childcare careers. These can range from a day care provider to a nanny or a private tutor.
Associate degrees in education are ideal if you want options. By researching an array of programs, you can find one that matches your unique goals.
What jobs are available to people with an associate's in education?
Associate degrees open doors to many positions that aren't available to high school graduates. According to a study from the American Institute for Research, graduates with associate's degrees receive a great return on investment. Based on data from the U.S. Department of Education and Payscale, the average graduate earned $295,000 more than non-graduates over a 40-year work period.
If you want to educate children or adults in any type of setting, an education degree is a great way to get your foot in the door. While requirements for each position vary from region to region and employer to employer, an associate's degree is desired by many institutions.
Education – PreK-12 and universities or colleges
Schools at all levels can benefit from education program graduates. Your knowledge and skills can be valuable at both public and private institutions. You may qualify for one or more of the following positions:
Teacher's Aide
Help prepare for daily lessons by gathering materials and equipment
Ensure the classroom is a safe and clean environment
Collaborate with teachers and parents to improve student performance
Provide support for individual students or small groups of students
Preschool Teacher
Follow appropriate safety and health guidelines
Communicate with families and other caretakers on a daily basis
Create and execute age-appropriate lesson plans
Foster a positive environment that promotes respect and empathy
Childcare Worker
Create and execute lesson plans based on the relevant curriculum
Supervise children and provide for their direct needs
Document daily events and any changes made to routines
Communicate with parents whenever required
Other corporations and businesses
An education degree does not limit you to professions in a classroom setting. Many families and private institutions can benefit from the knowledge and skills you bring from your coursework. These opportunities can provide valuable experience:
Tutor
Communicate complex ideas simply
Document student progress through reports
Find strategies to improve student performance outside a classroom setting
Communicate effectively with parents or guardians
Nanny
Promote a safe and healthy environment for children
Change diapers and help with toileting when necessary
Create fun and educational activities
Prepare food and do other housekeeping duties if needed
---
Source
---