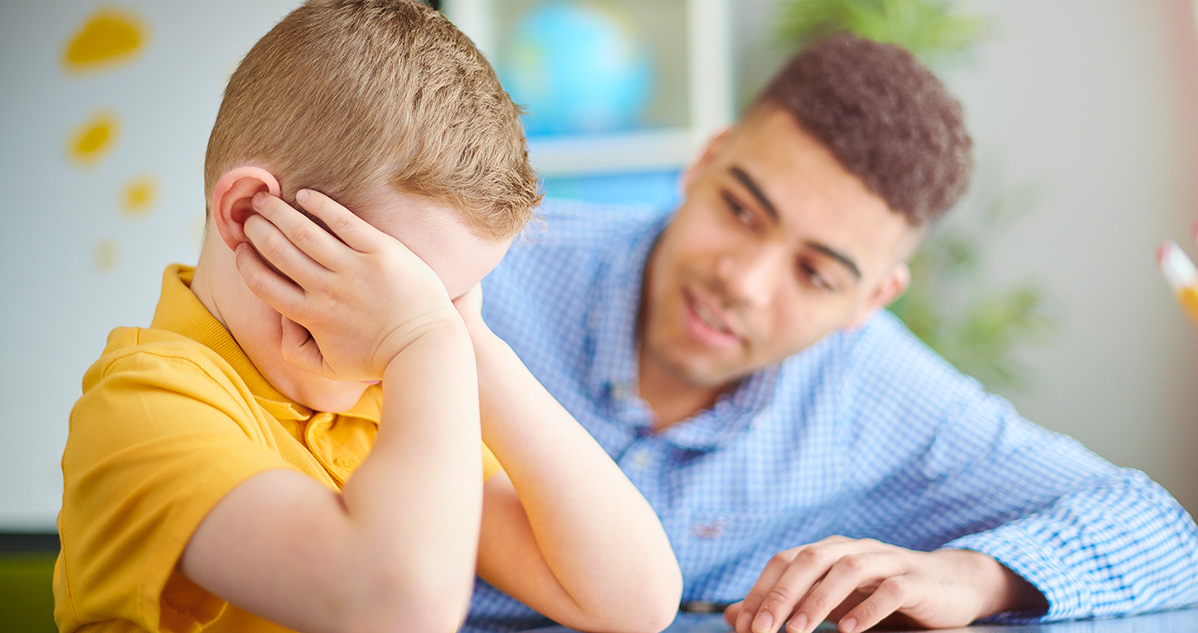 Trauma-Informed Practices in School: Teaching & Self-Care Resources
Scary Statistics About Adverse Childhood Trauma
The National Survey of Children's Health (NSCH) reports that nearly 50 percent of the children in the United States have experienced "at least one or more types of serious childhood trauma."
Nearly 700,000 children are abused in the U.S. annually. An estimated 683,000 children were victims of abuse and neglect in 2015 (unique incidents).
1 in 4 children were the victim of robbery, vandalism, or theft during the previous year.
Among 536 elementary and middle school children surveyed in an inner-city community, 30% had witnessed a stabbing and 26% had witnessed a shooting.
(Sources: The National Child Traumatic Stress Network, Mental Health Connection of Tarrant County, National Center for Mental Health Promotion and Youth Violence Prevention, U.S. Department of Health and Human Services, JAMA Pediatrics, National Crime Victims Research and Treatment Center, Medical University of South Carolina)
Many of the challenging behavior seen inside classrooms stem from stress or trauma in students' lives outside of school. Trauma, both physical and emotional, can alter a young person's brain functions, which impacts learning and behavior. Students don't need to stumble through emotional minefields. Let's give them a map using trauma-informed tools.
It's not only students dealing with stress – teachers feel the burden too. Heavy workloads, challenging behavior, and lack of support are just some of the issues today's teachers handle daily. It's very difficult for teachers to unplug but it's so important that they do. Long-term elevation of stress leads to mood killers and health issues. Educators can overcome burnout but they need the right tools.
Here's a collection of trauma-informed resources for managing stress at school. Learn about long-term self-care and ways to tackle challenging behavior caused by trauma.
Teacher Self-Care Best Practices
Many educators feel that teaching is their calling, but the many stresses and long hours within the profession increase exposure to exhaustion and burnout. These resources can help teachers learn to manage stress, unplug from day-to-day struggles, and practice self-care. For more resources about Teacher Well-being, read about helpful relaxation and rejuvenation tips.
Trauma-Informed Approach to Behaviors in the Classroom​
The trauma-informed approach provides students with emotional tools to build their capacity for healthy relationships, more focused learning, and greater happiness. Teaching students about stress responses and resilience can help them better recognize their emotions, cope with trauma, and reach out for help before they act out—freeing them from emotional roadblocks so they can learn more readily and thrive in classrooms. These resources provide informative, best practices guidelines for implementing the trauma-informed approach to achieve positive results in schools.
Scientific Studies About The Trauma-Informed Approach in Schools
There has been an increase in trauma-informed schools according to Google Trends. Many schools are basing their decision to steer resources toward developing trauma-informed classrooms, and associated programs, on the increase of studies that identify the clear benefits of such efforts.
Trauma-Informed Professional Development
To develop a trauma-informed classroom, teachers need training. Both schools and individual teachers need to consider the many benefits of professional development in this field. For current teachers, continuing education and programs that foster trauma-informed learning environments can help. With the right training and support, teachers can learn:
Characteristics of a school environment that is sensitive and responsive to trauma and stress.
The definition and influences of trauma on children.
How to respond to trauma and develop a trauma-sensitive classroom.
How to create a trauma-sensitive lens while applying teacher well-being strategies.
Become a school, district, or community leader with the understanding and use of trauma-informed and resilience-building practices while also studying the importance of self-care. Online coursework provides the building blocks needed to create a comprehensive trauma-informed program at school.
A degree in trauma-informed teaching provides the foundation for recognizing and managing traumatic behavior in the classroom. It's can also help you move into a position to affect policy regarding the treatment of traumatized students.
A certificate in trauma-informed teaching can give you the tools to handle challenging behavior in the classroom with the application of the trauma-informed approach. And certificate programs may be shorter in length than degree-earning programs.