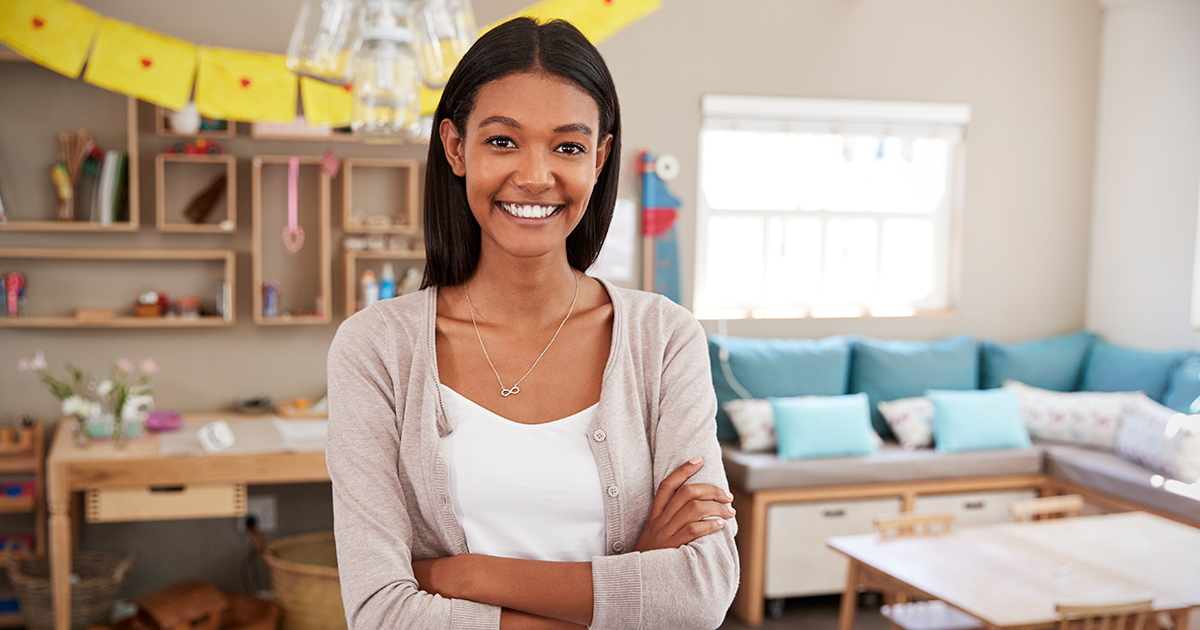 Your guide to certificates in alternative teaching
Becoming a teacher is a career objective for many people, with around 3.6 million teachers working in both primary and secondary schools across the country. Around 5% of all college freshmen plan to major in education, according to the Chronicle of Higher Education.
However, not everyone realizes this dream right away. Some people complete a four-year degree in an unrelated field and realize later that a career as a teacher is an unfulfilled dream. Instead of going back to school for a second bachelor's degree, a certificate in alternative teaching can be the perfect way to break into the education field. Ideal for those who want to become licensed educators without years of additional schooling, an alternative teaching certificate provides a fast, easy pathway to licensure.
Is a teaching certificate in alternative teaching right for you?
An alternative teaching certificate is a great option for those interested in education, offering a way to pursue a career as a teacher without enrolling in a bachelor's degree program. However, it's not the right choice for everyone. To decide whether this is an appropriate area to focus your studies, start by thinking about your personal and professional interests.
Does a teaching certificate in alternative teaching suit your personal and professional interests?
An alternative teaching certificate may be right for those who:
Want to teach in an environment that requires a teaching license
Are passionate about working with developing young minds
Are interested in creating custom lesson plans to reach specific communities of students
Are willing to meet a series of specific additional criteria that can vary by state
Educational program titles — what you need to know
Certificates in alternative teaching come in a range of forms and functions, based on the end goal of the student. While all are designed to help those without a traditional education degree to transition into the field, topics and themes of programming can differ. These are some of the more common program titles:
Alternative Teaching Certificate, Urban Education
Alternative Teaching Certificate, Rural Education
Alternative Teaching Certificate, Special Education Concentration
Alternative Teaching Certificate, Secondary Education
Sample courses in alternative teaching certificate programs:
Coursework can vary in alternative teaching certificate programs, particularly as curriculum and graduation requirements can vary from one state to another. However, some coursework will touch on the same foundational topics, regardless of the program. Typical courses include:
Teaching Methods —This course delves into the principles of teaching, including different strategies and principles that can guide the instruction process.

Curriculum Development — Teaching plans are an important part of communicating with students and helping them to reach internal and external benchmarks. This class teaches program participants how to structure curricula in thoughtful, effective ways.

Digital Learning — Technology plays a growing role in education today. In digital learning courses, students will learn how to best implement technological solutions to facilitate the educational process.

Introduction to Clinical Practice — This course blends theoretical and practical learning to prepare future teachers to work in a classroom setting.
What else makes alternative teaching certificate programs unique?
Most people who go down the path of education do so in college and graduate with education degrees. Alternative teaching certificate programs provide an opportunity to enter into the field from a different direction, with unique benefits including:
Become a teacher without another bachelor's degree — Alternative teaching certificate programs offer a way to become eligible for a teaching license without four years of school.

Short-term programming — Most certificate programs range from nine to 24 months, instead of four years for a bachelor's degree in education.

Varying specializations — Programs are available in varying areas within education, including rural, urban, and special education.

Curriculum focused on licensing — Alternative teaching certificate programs offer a specially constructed curriculum dedicated to meeting licensing benchmarks.
What jobs are available to people with a teaching certificate in alternative teaching?
The main objective of an alternative teaching certificate is to prepare students with academic backgrounds in other fields for a career in teaching. However, there are both educational and noneducational avenues those with an alternative teaching certificate can take.
Education – PreK-12 and universities or colleges
Early Childhood Educator
Create curricula designed to teach while still maintaining a fun and engaging atmosphere
Teach age-appropriate topics, including reading, spelling, basic math, and art
Meet with parents to discuss their children's growth and development in an academic setting
Work with school administrators to meet all district and statewide benchmarks for student development
Secondary School Teacher
Instruct on a topic of interest or experience, such as math, history, biology, or computer science to middle or high school students
Develop curricula based on skills needed to progress to the next grade and pass state benchmarking exams
Foster critical thinking skills in students to help them prepare for life after school
Lead students in the classroom, giving engaging lectures and activities to help students learn effectively
Special Education Teacher
Partner with school administrators and parents to create specialized learning plans for students or IEPs
Guide students in classroom instruction based on individual needs
Teach a wide range of subjects while adapting coursework and lectures depending on unique student requirements
Plan educational opportunities that can help students remain focused and engaged in studies
Other corporations and businesses
Human Resource Associate
Assist in the development of company procedures and policies
Offer resources to company employees related to health, wellness, job security, salary, benefits, and legal protection
Develop and lead training seminars on topics like harassment, web security, employee rights and responsibilities, and general company information
Work with hiring managers to create job postings and screen candidates for open positions
Rec Center After-School Programming Coordinator
Develop programming for children participating in after school classes, including athletics, art, and music
Coordinate with parents and rec center leadership on transportation from school, dates, times, and duration of programming
Manage scheduling, teacher assignments, course payments, and all local or state licensure related to operating educational after-school opportunities
Organizations for Alternative Teaching Certification
---