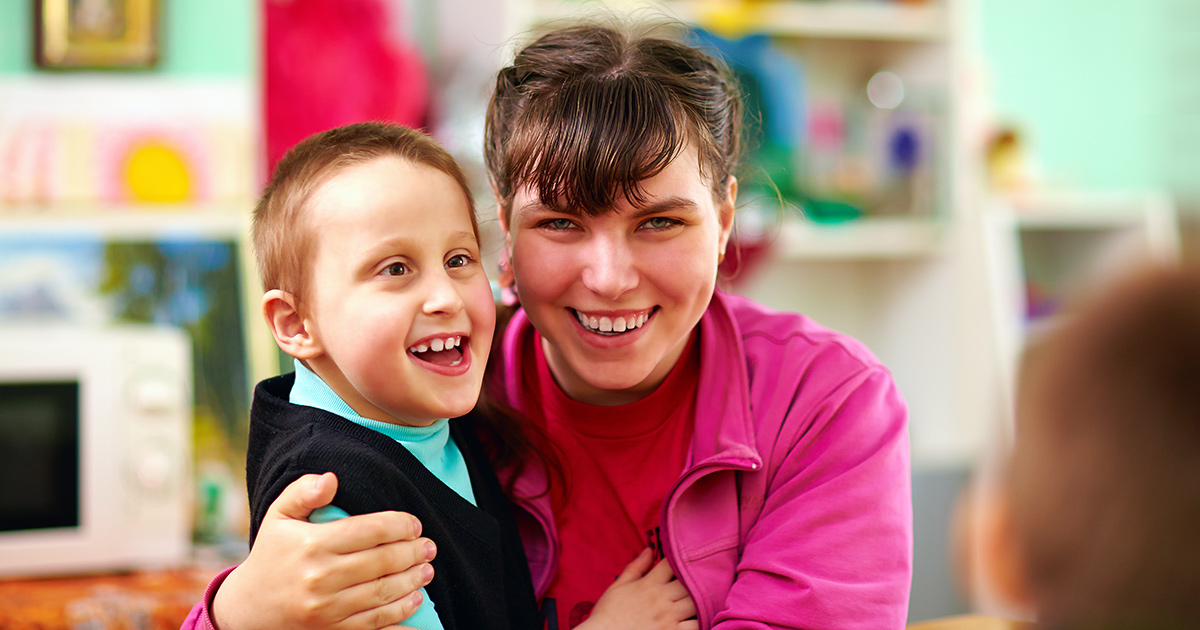 Your guide to certificates in special education
A career in special education can be a very challenging but rewarding profession. These educators give children and adults with special needs the chance they deserve to learn and develop skills that ordinarily wouldn't be available to them. By pursuing a certificate in special education, you could make a huge difference in the lives of individuals and families through the public and private sectors.
According to a report by NPR, all but one state has a shortage of special education professionals. If you have the patience, passion, and determination to work with children and adults who need some extra help, you're likely to find a variety of career opportunities all across the country.
Is a teaching certificate in special education right for you?
There are many different areas in special education that are in high demand, and there may be a lucrative and personally rewarding career waiting. This guide will help you explore the available options and make a decision that fits your best interests and long-term goals. To start, consider the following:
Your strengths and interests as an educator
Your career goals in the field of education
Does a teaching certificate in special education suit your personal and professional interests?
Ask yourself these questions to determine if you have the passion and drive required to thrive in this field:
Do you enjoy creating unique lesson plans and learning activities?
Are you passionate about overcoming challenging situations in the classroom?
Do you have a desire to shape special education policy for the better?
Can you exhibit patience and empathy with people who have disabilities?
Educational program titles — what you need to know
Certificate programs in special education go by many different names because of the diverse array of needs in the field. These are some of the more common program titles:
Teacher Leadership in Special Ed
Collaborative Special Education Law and Process Certificate
Students with Autism & Other Developmental Disorders
Special Education Supervisory Certificate
Certificate in Early Intervention
Behavioral Analysis
Certificate in Social, Emotional, and Behavioral Wellness
Sample courses in special education certificate programs:
In most special educational programs, you'll have both foundational courses and more specialized classes that may include hands-on learning. You may encounter one or more of the following courses in your chosen program:
Fundamentals of Special Education — An overview course that includes the history of special education, formal and informal assessments, research on inclusive classrooms, and considerations on testing.
Literacy and Content Skill Development PK-8 — Focuses on research, theory, and the practical implementation of instructional strategies designed for children with disabilities.
Teaching Individuals With High Incident Disabilities — Covers how teachers identify and support students with learning disabilities and language disorders. The course includes research-based strategies and field hours.
Emotional & Behavioral Support of Individuals With Disabilities — Shows what to expect when students with low- and high-incident disabilities have behavioral problems. The course emphasizes using a positive behavioral support approach for interventions.
What else makes special education certificate programs unique?
Due to the unique way children and adults with disabilities learn, special education programs give students knowledge and skills that traditional educators don't receive. With this type of certificate, you'll learn to:
Conceptualize Education Concepts — Since special education teachers need to understand how learning works at a foundational level, they develop the ability to innovate and build new activities and lessons. This skill enables them to adapt to a wide range of challenging situations.
Understand Developmental Disabilities — An academic understanding of disabilities can give teachers the power to help their students fully realize their potential. This ability can apply to many types of personal and professional relationships.
Integrate Technology with Curriculum — Technology has vastly improved the way children and adults with disabilities are able to learn. Audio, video, and touch devices help teach everything from math to literature. This type of skill is useful in a wide range of fields in and outside education.
Become More Inclusive — Including marginalized students in the learning process is very unique to special education. In normal classes, students with disabilities are often left behind, but special education teachers learn how to accommodate a wide range of distinctive learning behaviors.
What jobs are available to people with a teaching certificate in special education?
Education – PreK-12 and universities or colleges
Special education certificates are in high demand in our schools at the preschool, primary, and secondary levels. Positions may be open at an individual institution or for an entire district. Depending on the location, the position may require other qualifications in addition to a special education certificate.
PreK-12 Special Education Teacher
Instruct children with mild to moderate disabilities using a modified curriculum
Collaborate with assistants, counselors, and other teachers
Document classroom activities and monitor student performance
Handle behavioral issues with patience and flexibility
Early Intervention Specialist
Assess a child's development and discover contributing factors
Conduct activities and games to enhance cognitive development
Communicate with preschool teachers, parents, and other people involved
File reports detailing progress with each individualized education program (IEP)
School Counselor
Counsel individual students and groups regarding educational and career paths
Compile, maintain, and file reports required by law
Consult with teachers, parents, and administrators to enhance student performance
Plan and implement counseling programs that meet the needs of students
Other corporations and businesses
Occupational Therapist
Help individuals recover their daily living and work skills
Develop games and exercises to enhance cognitive abilities
Coordinate with doctors, nurses, and families to ensure continuity of therapy
Create an outcome evaluation to ensure goals were met
Assistive Technology Specialist
Evaluate sight, hearing, and other functions to determine the need for technology
Recommend hardware, software, and other products to improve function
Implement technology and provide training when needed
Collect and analyze data to determine the effectiveness of assistive technology solutions
---
Source
---