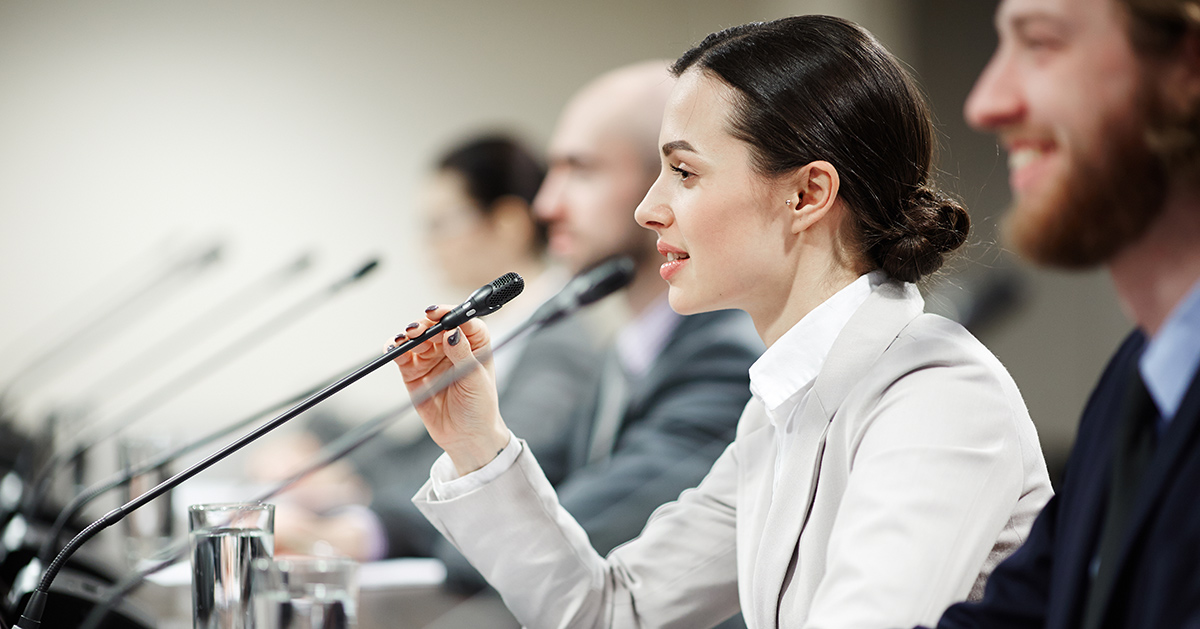 Your guide to graduate degrees in education policy
Completion of a master's in Education Policy places you in a position to enter a wide range of professions. This graduate degree can be your entry to shaping policies in the educational field, working for nonprofit organizations or policy think tanks, or moving into a number of different career paths.
Is an advanced degree in education policy education right for you?
If you're excited about the idea of transforming the field of education for the better, this is a master's program you'll want to seriously consider. Whether you are a licensed K-12 teacher with years of experience or have a bachelor's degree in business administration, pursuing a master's in Education Policy is highly beneficial.
Determine whether the program you're considering is a good fit for your intellectual and academic passions. Those passions might include uplifting the educational field and effecting positive change, particularly in more vulnerable communities. Make a careful study of the various master's in Education Policy programs and their required courses. Be sure to research the career opportunities that may open to you once you've acquired your degree.
Does a master's in education policy education suit your personal and professional interests?
If you're a seasoned classroom teacher, perhaps you've noticed the positive impact your instructional methods and resources have made upon students over the years. For those of you working in the business world, maybe you realize you can accomplish more positive change by learning ways to research and change policies that affect communities, government agencies, and institutions of higher education.
You may believe that you can widen your impact in the world by working with larger groups than you presently do, perhaps with entire school districts or in research institutes. Your main goals and interests can help you determine whether a master's in Education Policy intersects nicely with your personal goals. See if your goals, talents, and interests include the following:
You have a talent for leadership, analysis, problem-solving, and critical thinking.
You are committed to the idea that everyone deserves excellent, fair educational opportunities.
You're interested in having an impact on pre-K, K-12, or higher education.
You want to gain a better understanding of how policies impact your work and how you can impact policy.
Educational program titles — what you need to know
Gaining a master's in Education Policy gives you an opportunity to make wide systemic changes in the educational world, from pre-K to university, and within other community-based organizations. These graduate programs may have a variety of degree assignments, including Master of Arts (M.A.), Master of Education (M.Ed. or Ed.M.), and Master of Science (M.S.Ed.) degrees. Listed below are some common titles for master's in Education Policy programs.
Educational Leadership and Policy
Education Policy and Management
Education Policy and Leadership
Education Policy and Planning
Educational Leadership and Policy Studies
Education Leadership, Management, and Policy
Educational Policy and Administration
Sample courses in education policy education programs:
Programs that offer a master's in Education Policy require that you complete a specific set of core courses. Each individual program may differ in its course requirements, but most contain the following:
Qualitative and Quantitative Research Strategies — This course is an introduction to the concepts and principles of social science research design. The focus might encompass observation, interviews, surveys, literature reviews, data analyses, and evaluation techniques.
Education Program and Policy — Students learn how educational organizations put programs and policies into effect. You will discover ways to develop program management, how to assess programs, and how to make changes to systems. This course will also teach you how to write basic grants and learn about administrative tasks.
Seminar in Education Policy and Leadership — Working with others, you will consult educational and corporate training organizations on their policies and practices. Learn how to approach project management, perform analytical design, deal with client relations, and make project presentations.
What else makes graduate education policy education programs unique?
Having a master's in Education Policy degree prepares you for a number of interesting career positions, ranging from policy analyst to school superintendent. The knowledge you acquire upon completion of this degree can provide you with a skill set that's not only applicable to jobs in education, but also applies to positions in the nonprofit and corporate job markets. You may benefit from techniques you've learned and information you've gathered that you can also use in other areas of life.
Research skills — One of the core skills required for a master's in Education Policy involves performing qualitative and quantitative research. This skill set reaches across a wide variety of occupations and career objectives.
Written communication — Developing grant-writing skills and pulling together your data to write a concise final project will come in handy throughout life, professionally and personally.
Leadership — You'll develop and strengthen your leadership skills during this program. This could assist you in many areas of life and in any career choice you make, helping you motivate and guide others.
What jobs are available to people with a master's in education policy education?
Receiving a master's in Education Policy prepares you for a variety of rewarding career options. The job opportunities open to you could help you achieve some of your personal goals for making an impact on the educational system and effecting positive change throughout a community or organization.
Jobs requiring a master's in Education Policy degree exist in the pre-K through higher education fields, in community nonprofit programs, governmental agencies, and private businesses.
Education – PreK-12 and universities or colleges
Superintendent of Schools
Work with principals, district staff, and governmental representatives to ensure delivery of the best education possible
Analyze, revise, and provide guidance to proposed school budgets
Advocate for district funds or resources from local government
Assess staff performance at individual schools
Instructional Coordinator
Help develop and assess curricula and educational materials
Observe teachers in classroom settings
Analyze student test data
Recommend changes in curriculum to school boards
Postsecondary Education Administrator
Oversee administrative task concerns of professors, students, and staff members
Help students register for classes and obtain financial aid
Manage organizational procedures for students dealing with interpersonal or academic issues
Ensure that student bodies and faculties are receiving essential services
Other corporations and businesses
Nonprofit Organization Leader
Devise and conduct fundraising initiatives
Oversee staff members
Help design strategies to achieve an organization's goals
State Representative
Collaborate with policymakers on statewide budgets
Review school district performance data and spending
Discuss constituents' concerns about education
Speak at public events regarding the state's educational programs
Education Policy Analyst
Conduct, evaluate, and interpret research
Present data and findings to government, educational, or industry leaders
Develop grant proposals for nonprofit organizations
Help businesses develop educational marketing strategies
A master's in Education Policy provides you with the tools needed to shape education policy, support a community of all backgrounds, and inspire staff to achieve positive change.
---
Source
---