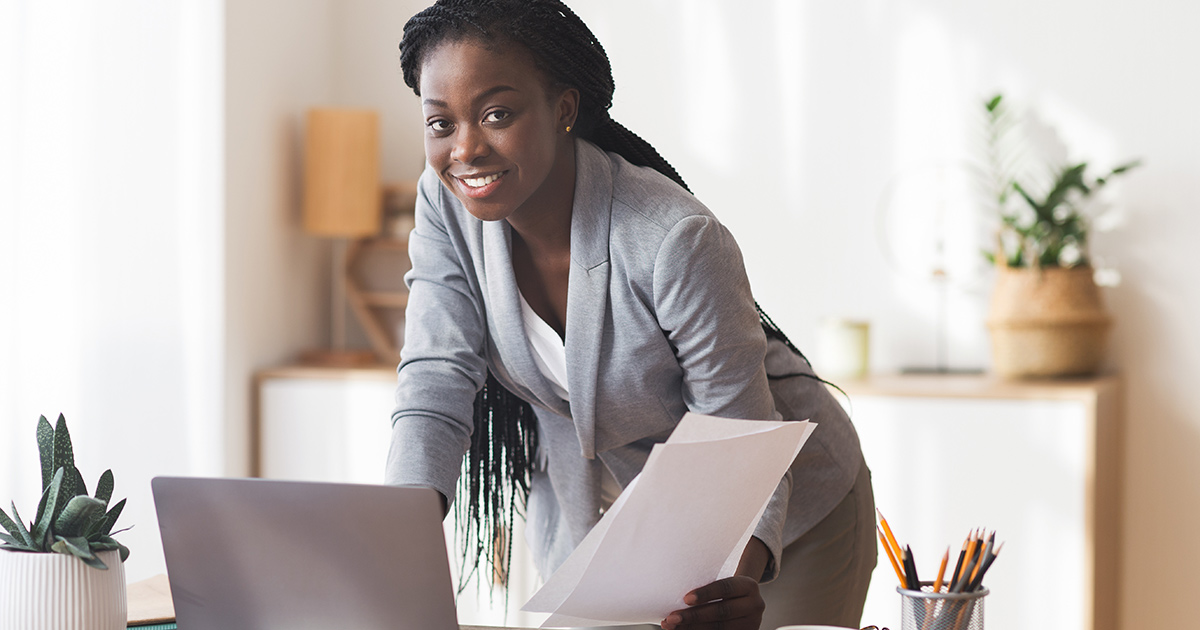 Your guide to doctorate degrees in education administrative leadership
Teaching is a rewarding career that allows you to shape the minds of young people who pass through your classroom. But you may have the grander goal of influencing the lives of students you never have the opportunity to teach by leading teachers. An Ed.D. in education administrative leadership can position you to affect change in entire schools or districts.
Education administrative leadership programs prepare students for administration roles, such as a principal or superintendent. Many graduates also go on to similar roles in post-secondary institutions. The skills taught include financial management, program evaluation, and organizational leadership, all focused on helping teachers become change-agents in the educational sector and helping implement policies that bring improved outcomes for students and the wider community.
Is a doctorate degree in education administrative leadership right for you?
There are many graduate programs available to people who want to advance their career in education. This article can help you decide if education administrative leadership is the best focus for your graduate studies. It's important to consider your personal and professional interests, as well as your career goals.
Does a doctorate in education administrative leadership suit your personal and professional interests?
The answers to these questions can help you determine if you have the passion to succeed in this field:
Are you an experienced educator who is ready to take a leadership role in your school, institution, or district?
Are you passionate about implementing changes that improve educational outcomes for students at all levels of education?
Do you want to take responsibility for achieving the goals of your school or district and help guide the direction of education in your community?
Do you enjoy developing and implementing strategic plans, including staffing, budgets, and policies, to achieve educational goals?
Does a doctorate in education administrative leadership fit your career goals?
You also need ask if you could see yourself devoting your life's work to education administrative leadership:
Can the skills you learn help you grow your own career?
Can you make a difference in the community and with your students?
Are you okay with being a "go-to" person for education administrative leadership?
Consider these questions a starting point. After all, your own needs and desires are certainly unique, so there may be more you need to ask yourself. It's crucial to be honest with yourself and to ask probing questions that will help you decide if this is the right educational path for you.
How do I choose a doctorate-level education administrative leadership program?
So, you know why earning a doctorate degree is good for your career, and you're pretty sure that a doctorate degree in education administrative leadership meshes with your interests and goals. This is a great start, but there's still more to think over.
First off, you need to explore the many program options in education administrative leadership. It is important to note that while an doctorate degree in education administrative leadership may be well suited to teachers (especially those in the middle and high school grades), these programs also could be suitable for people in the corporate world.
Educational program titles — what you need to know
Graduate-level education administrative leadership programs have many names. This can be due to different focuses in the course or because the school uses a unique naming system.
These are some of the more common program titles:
Educational Leadership
Administrative Leadership
Organizational Leadership
Organizational Change and Leadership
Innovation and Leadership
Educational Leadership and Policy
School Leadership
Although all the programs emphasize leadership in educating people, some may focus on noneducational settings. In particular, organizational leadership programs often focus on education in private business, nonprofits, or government organizations. Be sure to research the program thoroughly to confirm that it will help you meet your career objectives.
What kinds of courses are offered in doctor of education administrative leadership programs? What do they teach?
No matter how an administrative leadership program is titled, it will include both foundation curriculum and hands-on learning that lets you try different strategies for sharing career-related knowledge with students of all abilities.
Sample courses in doctorate education administrative leadership programs:
Curriculum Development and Evaluation — This course focuses on the design and evaluation of curriculums in America, including curriculum objectives, methodologies, and assessments. It also looks at systems for changing and improving curriculums.
School Finance Theory and Practice — This course looks at the historical influences, current trends, and future expectations of school finance. Students examine issues in budgetary constraints at federal, state, and local levels, and look at budget development and financial planning in schools.
Leadership: Theory and Application — This course centers on understanding theories of leadership and how those theories translate into practice. Students also examine current leadership issues, how to implement positive changes, and how leadership theories relate to the community and society.
Governance and Public Policy — This course examines public policy-making processes. It looks at internal governance of public sector institutions and how relationships with NGOs, and federal, state, and local governments shape policy and governance.
Variations in coursework for a doctorate in education administrative leadership programs
Program curricula will vary depending on the school's goals. Some of the factors of your decision will include cost and time to complete, but you cannot underestimate the importance of the coursework in the program. Make certain to research all the courses in a program you're considering to make sure they are relevant to your goals.
What else makes doctoral education administrative leadership programs unique?
Research Opportunities — Ed.D. programs require a research-intensive project, most often a dissertation, that investigates a particular issue in education and contributes new insight to the field. Some programs allow students to complete a capstone project, which has similar research requirements and focuses on developing an implementable solution. Both let students delve into issues they're passionate about.
Practical Experience — Most education administrative leadership programs include a practicum, where students apply the concepts they have learned in class. This internship experience occurs under the supervision of a mentor on a site where participants can work with students or education professionals.
Administrative Licensure — People in education administration roles in public schools must have an administrator's license. The requirements differ between states, but generally include teaching experience and a graduate degree. An Ed.D. in Education Administrative Leadership meets the educational requirements.
When it comes to finding the right doctoral education administrative leadership program, options are a very good thing. Do your research and find the best match for your interests and goals.
What jobs are available to people with a doctorate in education administrative leadership?
Education – PreK-12 and universities or colleges
High School Principal
Develop a school budget in collaboration with the school district
Manage staff, including projecting staff needs, interviewing and recommending people for open positions, monitoring staff performance, and providing professional development
Develop educational goals, and implement programs that encourage staff members and students to work towards these goals
Develop a master schedule for registration, class times, report cards, and updating student records
School Superintendent
Develop and maintain a positive education program that meets the needs of the community and supports school board policies
Develop and implement a budget for the school district and act as the purchasing agent for the school board
Identify needs and areas for improvement in a school district, and recommend and implement plans to fulfill these needs
Maintain a positive relationship with students, parents, staff, and the community, including investigating and resolving complaints and concerns
College Dean
Implement academic policies established by the college
Ensure orientation of all new faculty and administrative staff
Develop and approve course offerings in collaboration with the curriculum committee
Foster continued faculty development, including mentoring and supervising department chairs, recommending continuing education, and reviewing annual faculty performance evaluations
Other corporations and businesses
Education Lobbyist
Meet with politicians and other legislative officials to discuss educational policies and legislation
Conduct research to better understand community views on education and how proposed policies impact student education
Monitor bills that impact education and draft legislative agendas that further educational improvements
Prepare white papers, written statements, press releases, and other materials to communicate the organization's position and help influence the public and politicians
Chief Learning Officer
Oversee and direct activities relating to planning, development, implementation, and evaluation of staff training and professional development
Collaborate with the executive team to identify training needs, and develop strategic plans to meet organization goals
Work with the human resources department to promote professional development activities
Identify and implement new training technologies and methodologies
---
Source
---