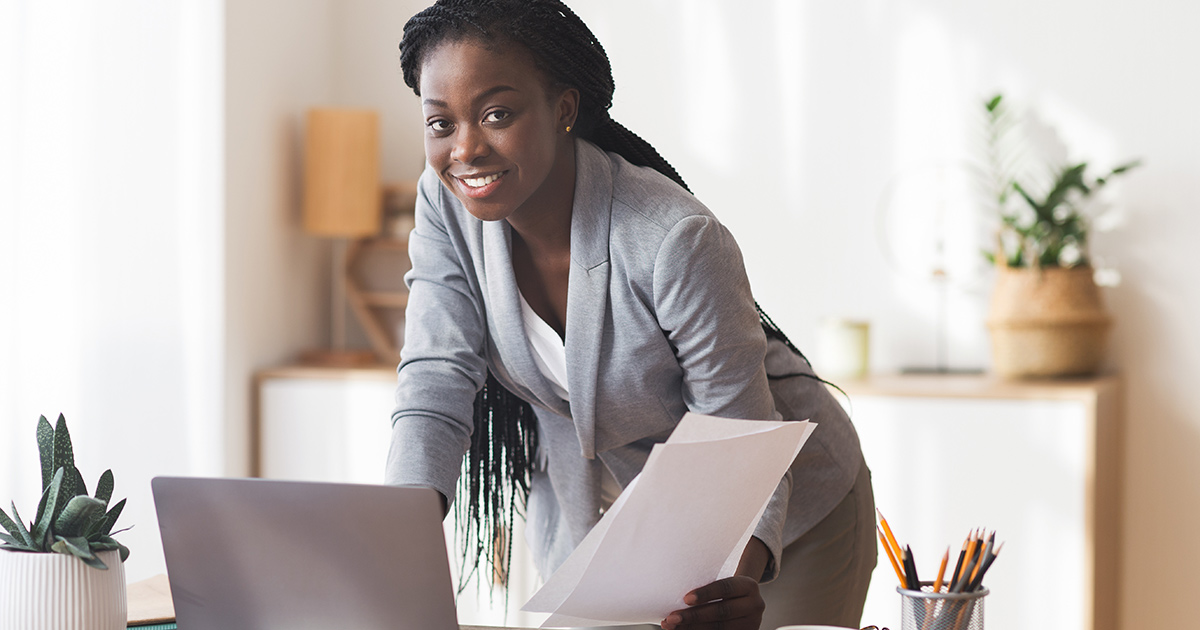 Your guide to custom EdD programs
A custom doctorate in Education (or EdD) provides a program of study that's personalized to your needs and goals. The focus is on the research-intensive study of educational institutions, instruction methodology, and administration. A customizable EdD program offers a core study program that also lets you choose elective concentration courses dealing directly with areas that engage you passionately or that provide more exposure to the subjects you most need to learn.
The customizable EdD can be an excellent means of building the expertise needed to become a desirable candidate for leadership roles in administration or higher education teaching. The specifics of your goals and motivations will determine whether it's the right solution for you.
Is a custom EdD program right for you?
Does a custom EdD suit your personal and professional interests?
A customizable doctorate program is best-suited for the highly motivated learner who has a clear idea of the specialties that interest them and a drive to attain leadership positions in education or to teach at the higher education level. A custom EdD program could be right for you if:
You're motivated to shape the future of education at a high level using a data-driven, research-intensive approach
Your overall career goals involve educational leadership, administration, and curriculum development positions, or post-secondary teaching
Does a custom EdD fit your career goals?
You also need ask if you could see yourself devoting your life's work to education:
Can the skills you learn help you grow your own career?
Can you make a difference in the community and with your students?
Are you okay with being a "go-to" person for leadership or scholarly knowledge?
Consider these questions a starting point. After all, your own needs and desires are certainly unique, so there may be more you need to ask yourself. It's crucial to be honest with yourself and to ask probing questions that will help you decide if this is the right educational path for you.
How do I choose a doctorate-level education program?
So, you know why earning a doctorate degree is good for your career, and you're pretty sure that a doctorate degree in education meshes with your interests and goals. This is a great start, but there's still more to think over.
First off, you need to explore the many program options in education. It is important to note that while an doctorate degree in education may be well suited to teachers (especially those in the middle and high school grades), these programs also could be suitable for people in the corporate world.
Educational program titles — what you need to know
Custom EdD programs come with a variety of possible specific titles. The specific options for customization in each program will vary widely: some offer a range of prescribed specialties, and others offer a unified core program of study with elective courses or multidisciplinary study included.
Examples of program titles and variants include:
EdD in Curriculum and Instruction: An EdD program focused on equity and quality instruction at all levels of the education system
Doctor of Education in Leadership: Program offering grounding in leadership, research, and a chosen Focus of Study and providing a tailored approach to the dissertation process
Higher Education (Self-Designed) Doctor of Education (EdD): Program focuses on the study and transformation of higher education institutions and supplements its core curriculum with a selection of elective courses.
Educational Practice and Leadership (EdD). A fully online EdD offered with working educators in mind offering five different specializations and focusing on career advancement for teachers interested in administrative or college faculty positions.
What kinds of courses are offered in custom doctor of education programs? What do they teach?
No matter how an education program is titled, it will include both foundation curriculum and hands-on learning that lets you try different strategies for sharing career-related knowledge with students of all abilities.
Sample courses in custom EdD programs:
The particular course offerings in custom EdD programs can vary almost as widely as their overall structure and focus. Some classes or broadly related types of classes, however, will be offered by most programs. These may include:
Principles of Curriculum Design: The fundamentals of planning and implementing a curriculum with coherent outcomes, resource expectations, and evaluation, along with an awareness of access, diversity, and sustainability issues.
Issues and Trends in Education: Examining current issues at all levels of education and learning about the politics, social factors, and philosophies that have influenced the development of education systems.
Creativity and Problem-Solving: Learning the theory and application of creative thinking processes and their applications, this kind of course may have slight name variants like "Principles of Creative Problem-Solving."
Program Planning and Assessment: Focused on the creation of goals and outcomes for a program of study, designing and implementing the assessment of a program's outcomes, and presenting analysis and suggestions for improvement to stakeholders.
Variations in coursework for custom EdD programs
Program curricula will vary depending on the school's goals. Some of the factors of your decision will include cost and time to complete, but you cannot underestimate the importance of the coursework in the program. Make certain to research all the courses in a program you're considering to make sure they are relevant to your goals.
What else makes custom EdD programs unique?
A custom EdD program, much like any other Doctorate of Education, is research-intensive and categorized as a terminal program of graduate study, meaning there aren't any higher qualifications available in the field. What makes a customizable program different is the level of flexibility afforded in the course material, scheduling, and instruction format.
Because these programs are built with high-motivation learners and working practitioners in mind, they're often offered in ways that allow studies to be built around a working schedule, such as part-time and online learning. The level of customization offered in terms of course choices, or approaches to the dissertation process, likewise assumes highly motivated participants who have specific academic objectives and career goals. Some of the specific benefits include:
Custom course content in combination with the highly-intensive core training offered by a standard EdD program
Specialized training for areas of focus like ESL Education, Adult Learning, STEM Leadership, Online Education, Education and Community Programs, and many others
Enhanced qualifications for a wide range of leadership, administration, and instruction positions, particularly within chosen specializations
Opportunities for meaningful research work and publication in your field and specialization
Keep in mind that almost every custom Ed.D. program will have its own particular structure and areas of focus. Finding the right match for your goals is worth being careful and comprehensive in researching these programs.
What jobs are available to people with a doctorate in education?
Education – PreK-12 and universities or colleges
Teaching at the post-secondary level generally requires a terminal degree. An EdD (even one with a customized curriculum) can also open doors to a wide variety of leadership and administrative jobs.
Develop course curricula
Instruct and assess students in an area of study
Conduct and publish research in chosen specialized fields
As a school district's top executive, establish and oversee its budget, staffing, and infrastructure
Collaborate with a school board to develop and implement new policies and programs that match its goals and overall vision
Setting a department's academic goals
Managing the department's budget, faculty, and staff
Supporting research initiatives
Fostering student development
Establish and execute a strategic vision for an institution of higher learning
Raise the institution's profile at home and elsewhere
Spearhead fundraising efforts
Coordinate with administrators and faculty to improve the institution's learning environment and student supports
Other corporations and businesses
Organizations in other sectors realize the benefit of doctoral-educated employees at all levels. They want to boost their existing workforce by providing quality education professionals. This is another employment opportunity for those with a teaching background and a doctorate degree.
Executive Director of Education
Oversee operations of a private or nonprofit educational program in consultation with a board of directors
Develop policies, programs, and strategies
Oversee budgets and hire staff
Handle external relations
Spearhead fundraising
---