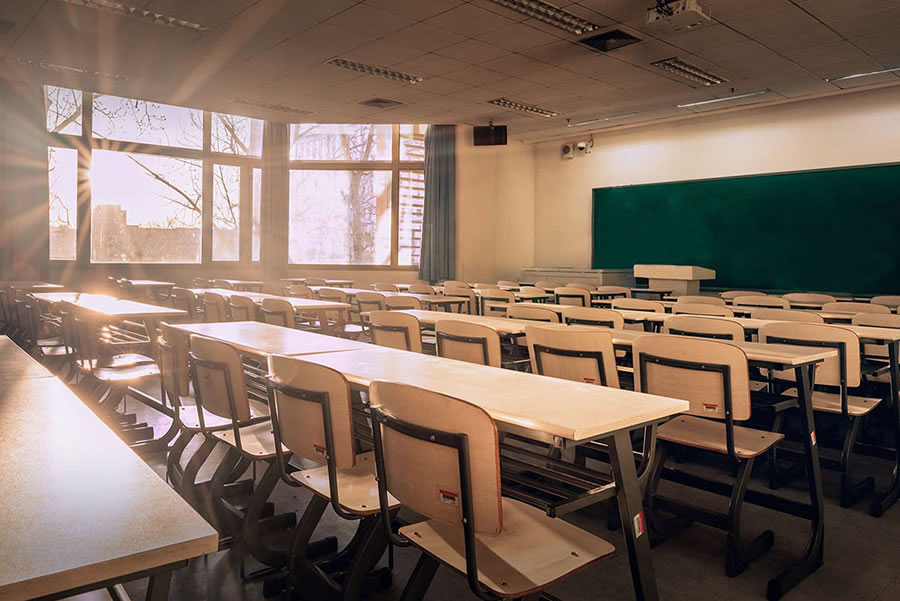 Master's in Secondary Education
With your bachelor's degree and interest in positively impacting the lives of middle and high schoolers, you're ready to pursue your preliminary teaching license in an MAT degree program focused on secondary education. Some Master of Arts in Teaching programs are exclusively on-campus, but some universities make them available online. It's best to look for a degree program that fosters a small cohort model. This results in a high level of collaboration and learning among peers — as well as built-in networking.
Graduates of MAT programs in secondary education program leave prepared to teach at the middle or high school level after gaining classroom teaching experience while enrolled. Secondary candidates will teach specific subjects like English or biology to various classes of middle and/or high school students. You'll choose one endorsement area in which to be licensed.
Universities With A Master's Degree Program in Secondary Education
Location: Fort Wayne, IN - Google Maps

Quick summary about the university:
---
Location: California, PA - Google Maps

Quick summary about the university:
---
Location: Bowling Green, KY - Google Maps

Quick summary about the university:
---
Location: Orono, ME - Google Maps

Quick summary about the university:
Admissions Rate: 92%
Annual Net Tuition (full-time student): $10,635
Student Aid Calculator: www.umaine.edu/netpricecalculator/
Accreditation: New England Commission on Higher Education
---
Location: Honolulu, HI - Google Maps

Quick summary about the university:
---
Location: Milwaukee, WI - Google Maps

Quick summary about the university:
Admissions Rate: 90%
Annual Net Tuition (full-time student): $12,244
Student Aid Calculator: wlc.edu/Net-Price-Calculator/
Accreditation: Higher Learning Commission
---
Location: Spearfish, SD - Google Maps

Quick summary about the university:
---
Location: Norfolk, VA - Google Maps

Quick summary about the university:
---
Location: Cape Girardeau, MO - Google Maps

Quick summary about the university:
---
Location: Mobile, AL - Google Maps

Quick summary about the university:
Admissions Rate: 82%
Annual Net Tuition (full-time student): $9,198
Student Aid Calculator: usadev.southalabama.edu/npc/
Accreditation: Southern Association of Colleges and Schools Commission on Colleges
---
Location: Flagstaff, AZ - Google Maps

Quick summary about the university:
---
Location: Natchitoches, LA - Google Maps

Quick summary about the university:
---
Location: Dobbs Ferry, NY - Google Maps

Quick summary about the university:
---
Location: Monroe, LA - Google Maps

Quick summary about the university:
---
Location: Williamsburg, KY - Google Maps

Quick summary about the university:
---
Location: Magnolia, AR - Google Maps

Quick summary about the university:
Admissions Rate: 69%
Annual Net Tuition (full-time student): $5,361
Student Aid Calculator: https://www.saumag.edu/netprice/
Accreditation: Higher Learning Commission
---
Location: University Park, PA - Google Maps

Quick summary about the university:
Admissions Rate: 64%
Annual Net Tuition (full-time student): $5,556
Student Aid Calculator: tuition.psu.edu/CostEstimate.aspx
Accreditation: Middle States Commission on Higher Education
---
Location: Mississippi State, MS - Google Maps

Quick summary about the university:
---
Location: Kennesaw, GA - Google Maps

Quick summary about the university:
Admissions Rate: 61%
Annual Net Tuition (full-time student): $6,409
Student Aid Calculator: financialaid.kennesaw.edu/npcalc/npcalc.htm
Accreditation: Southern Association of Colleges and Schools Commission on Colleges
---
Location: Columbus, GA - Google Maps

Quick summary about the university:
Admissions Rate: 53%
Annual Net Tuition (full-time student): $6,610
Student Aid Calculator: finaid.columbusstate.edu/netprice.php
Accreditation: Southern Association of Colleges and Schools Commission on Colleges
---
Location: Hattiesburg, MS - Google Maps

Quick summary about the university:
---
Location: Clinton, MS - Google Maps

Quick summary about the university:
Admissions Rate: 39%
Annual Net Tuition (full-time student): $11,221
Student Aid Calculator: www.mc.edu/npc
Accreditation: Southern Association of Colleges and Schools Commission on Colleges
---
Location: Livingston, AL - Google Maps

Quick summary about the university:
Admissions Rate: 28%
Annual Net Tuition (full-time student): $8,192
Student Aid Calculator: secure.uwa.edu/calculator/npcalc.htm
Accreditation: Southern Association of Colleges and Schools Commission on Colleges
---
Location: Adelphi, MD - Google Maps

Quick summary about the university:
---
Location: Monticello, AR - Google Maps

Quick summary about the university:
---