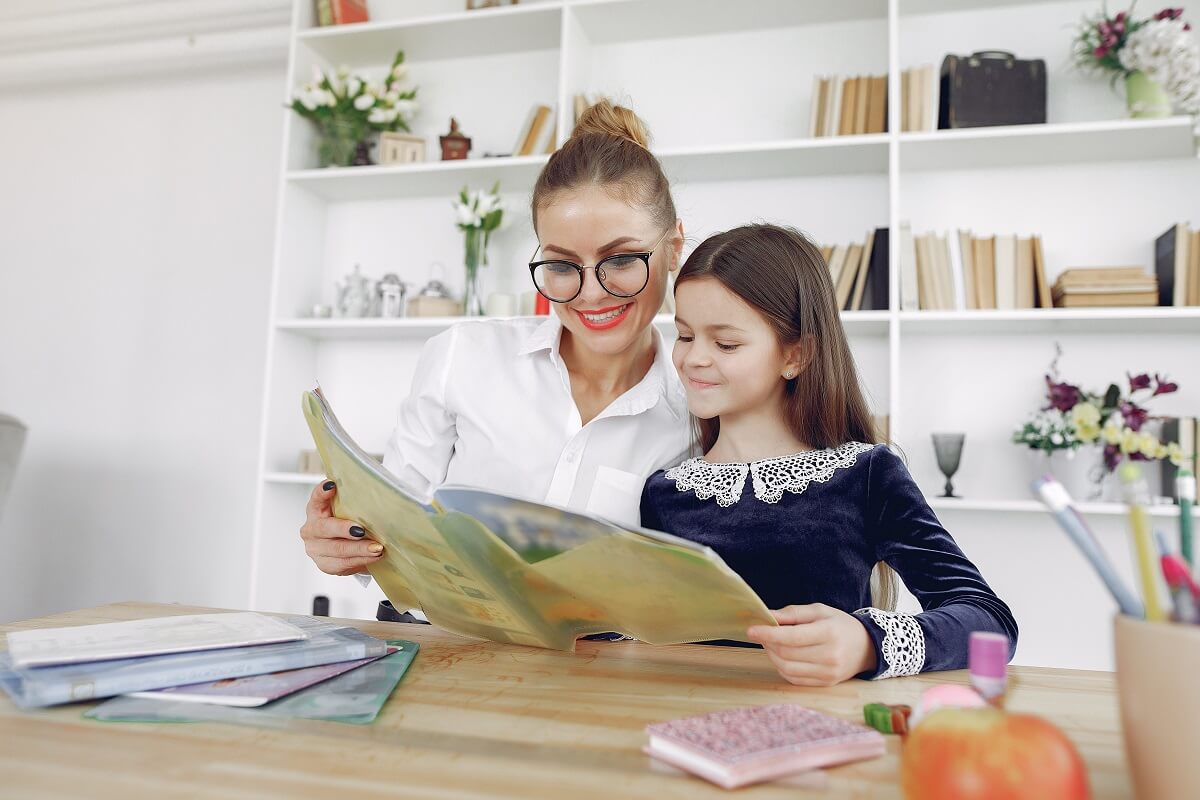 Your guide to reading specialist certificates
Reading specialists mainly work with young children who are having difficulties learning how to read, write, and master basic literacy skills. They are trained in teaching reading comprehension skills, fluency, vocabulary, and phonics. Other components of their programs are designed to help children learn how to read for enjoyment. They may do this through author studies, read alouds, and helping kids find books based on their interests.
Many educators who are already classroom teachers may choose to add a reading specialist certificate to their credentials in order to open up additional career opportunities.
Is a reading specialist certificate right for you?
You may be debating whether to earn a reading specialist certificate. As you go through the decision-making process, consider both your career goals and personal and professional interests.
Does a teaching certificate as a reading specialist suit your personal and professional interests?
Think about your personal and professional interests and what this reading specialist certificate could help you achieve as you decide whether to pursue this program.
Are you interested in literacy in general?
Do you enjoy working primarily with younger children? Not all reading specialists work with K-6 children, but the majority do — others may teach middle or high school students or older adults.
Are you comfortable collaborating with classroom teachers?
Are you experienced teaching students in smaller groups?
Do you have a broad understanding of children's literature, and how to use different genres and authors to teach certain reading skills?
Educational program titles — what you need to know
When it comes to reading specialist certificate programs, graduate schools across the country have different names for what are essentially the same programs. These are some of the more common program titles:
Endorsement Program for Reading Specialist Certification
Reading Specialist Initial Licensure Program
Reading Specialist Certification
Reading Specialist Program
Reading Specialist Certificate Program
Sample courses in reading specialist certificate programs:
While specific courses typically vary according to the program structure and type, and the educational institution and its location, there are some common threads among all of them, and these can be usually found in the required coursework.
Some of the courses you can expect to take in a reading specialist certificate program include:
Introduction to Literacy — A course like this one typically lays the foundation for teaching reading skills. A section on how to teach writing is often included, since the two skills are intertwined. It should cover techniques on how to teach reading at the beginning, middle, and advanced stages of learning. It may also cover comprehension, vocabulary, and some assessment tools.
Reading Strategies — This course usually provides an overview of the research and methods for teaching reading at multiple levels and to students with diverse learning backgrounds. Usually fluency, phonics, and vocabulary are essential units within this course.
Children's and Young Adult Literature — Aspiring reading specialists can gain a historical perspective on children's and young adult literature, and how different books and authors can be used as foundational texts for individual units.
Struggling Readers and Writers — This course may help you learn to identify reading problems in children, middle schoolers, and high schoolers, depending on the age group your program focuses on. It exposes you to tools and strategies that you can use to diagnose and correct trouble areas in students who are struggling with reading and writing.
What else makes reading specialist certificate programs unique?
Remote Learning Availability — Many reading specialist certificate programs can be completed online or as part of a hybrid program, which is a convenient option for busy working professionals. As with other online degrees, courses are often completed at your own pace over a certain period of time, and it allows for flexibility in your schedule.
Sought-After Job Title — A reading specialist is a job that's frequently in high demand in many school districts, especially in those with low-performing reading and writing scores on state standardized tests.
Teaching in Small Groups — In most educational settings, teachers work with large groups of students at once, but reading specialists typically teach smaller groups and provide more individualized instruction. As a result, reading specialists often see real, measurable results among the students they work with, especially when they administer assessments that provide specific achievement scores.
May Offer Faster Time Line to Completion — Because a reading specialist certificate program does not take as long to earn as a master's or bachelor's degree, it can usually be obtained in less time than other advanced degree options. Specific program lengths will vary depending on the institution, but there are generally fewer courses required. Check with a specific reading specialist certificate program you're interested in to learn more about timelines.
What jobs are available to people with a reading specialist certificate?
Education – PreK-12 and universities or colleges
Reading Specialist (School-Wide)
Support individual students who need extra reading and writing support
Teach small groups of learners to work on specific literacy skills, which might include fluency, comprehension, phonics, and sight word recognition.
Assess students' reading abilities
Identify reading and writing deficiencies
Create reading intervention plans and strategies in collaboration with the classroom teacher
Reading Specialist or Literacy Coordinator (District-Wide)
Develop and coordinate reading and literacy programs within a district
Keep reading programs uniform across multiple schools to ensure consistency with state standards and local district objectives
Hold conferences with multiple teachers and administrators over aspects of program implementation
Choose assessments for school-wide reading specialists to use to evaluate individual reading and writing skills within student groups
Title I Teacher
Teach students with severe weaknesses in reading using funding provided by the federal government
Manage a specific caseload of students who are individually chosen for Title I programs
Track and monitor students who have not yet mastered critical reading skills
Meet with parents and teachers, and keep written communication logs
Other corporations and businesses
Reading Tutor
Work in a private tutoring center
Provide direct literacy support to struggling readers of various ages, including adults
Work with individuals one-to-one or in small groups
---
Source
---