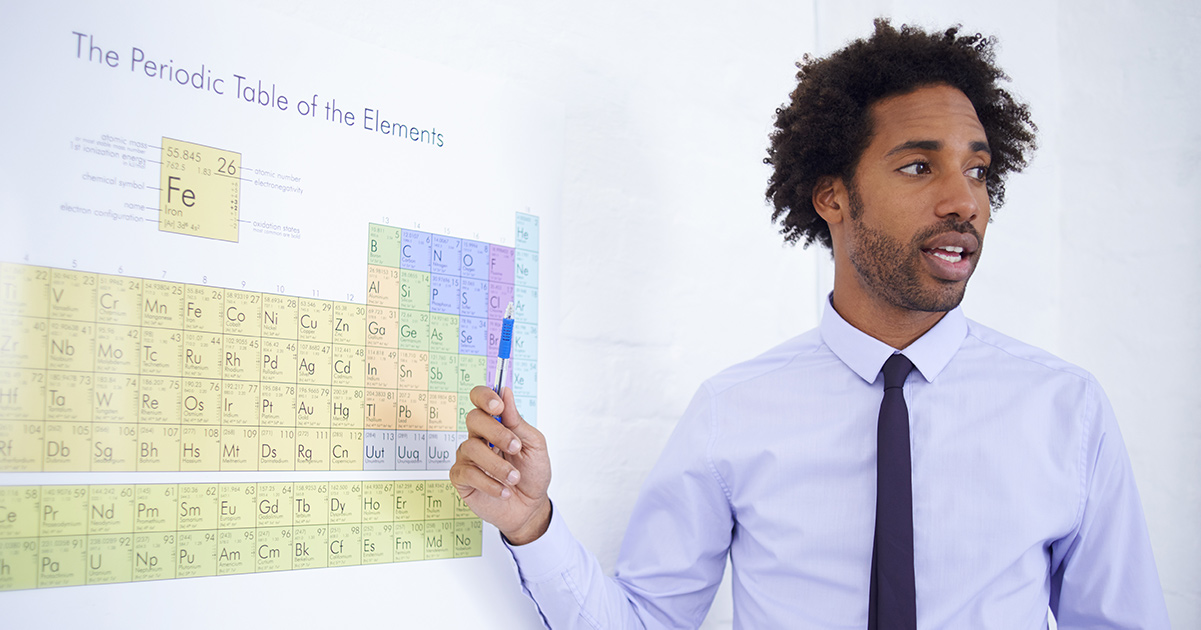 Your guide to graduate degrees in environmental education
Creating life-long respect for the world around us benefits everyone. With an advanced degree in Environmental Education, you can transfer your passion for conserving our natural resources to students, coworkers, and lawmakers. By adding an in-depth knowledge of ecological systems to your current skill set, you can help promote environmental programs in schools and business enterprises.
Environmental educators often start by encouraging people to look at all the ways their behavior affects the environment. But that's only the first step. The end goal is to teach them to make their own responsible decisions based on that knowledge.
Is an advanced degree in environmental education right for you?
Does a master's in environmental education suit your personal and professional interests?
A desire to protect Earth and its resources is not the only reason to pursue an advanced degree in Environmental Education. See if you fit the mold for this promising career by asking yourself these questions:
Do you follow an environmentally conscious lifestyle?
Are you prepared to study and teach in the field?
Do you enjoy developing and leading hands-on projects?
Are you comfortable communicating with public audiences and officials?
Does a master's in environmental education fit your career goals?
You also need ask if you could see yourself devoting your life's work to environmental education:
Can the skills you learn help you grow your own career?
Can you make a difference in the community and with your students?
Are you okay with being a "go-to" person for environmental education?
Consider these questions a starting point. After all, your own needs and desires are certainly unique, so there may be more you need to ask yourself. It's crucial to be honest with yourself and to ask probing questions that will help you decide if this is the right educational path for you.
How do I choose a graduate-level environmental education program?
So, you know why earning a master's degree is good for your career, and you're pretty sure that a master's degree in environmental education meshes with your interests and goals. This is a great start, but there's still more to think over.
First off, you need to explore the many program options in environmental education. It is important to note that while an advanced degree in environmental education may be well suited to teachers (especially those in the middle and high school grades), these programs also could be suitable for people in the corporate world.
Educational program titles — what you need to know
Schools choose the names of their masters' programs to coordinate with their academic departments and curricula, which can create confusion. The North American Association for Environmental Education provides a searchable database for higher education programs specializing in the environmental sciences.
These are some of the more common program titles:
Environmental Education
Environmental Studies
Science and Environmental Education
Outdoor and Environmental Education
Environmental Science Education
Not only do the names change based on the college or university, but degree options can vary as well. There are benefits and disadvantages to each degree choice. To help you decide between a MAT or M.Ed. program, consider your future career goals, then determine which coursework points you in the right direction.
What kinds of courses are offered in master's in environmental education programs? What do they teach?
No matter how a environmental education program is titled, it will include both foundation curriculum and hands-on learning that lets you try different strategies for sharing career-related knowledge with students of all abilities.
Sample courses in environmental education programs:
Climate Studies — Earth's climate affects the quantity and quality of its resources and, in turn, the humans who reside on it. This course explains why and how our climate is changing and what we can do to slow it down. It also helps you realize the costs associated with adopting green strategies. Other content typically includes population impact studies, the global energy balance, and thermodynamics.
Sustainability Management — This course focuses on sustainability practices on a local, national, and global scale. It usually covers renewable and conventional energy models, including energy management. You may also learn how to create cost-benefit analyses of different conservation scenarios.
Environmental Science — This core course looks at environmental issues from a scientific angle. It also examines the cause and effect of human activities on the planet. Topics can be as diverse as the water temperature in the oceans to pollution in urban areas. You'll also learn to approach the geology and natural sciences from an ecological standpoint.
Environmental Policies — By studying environmental policies, you can learn how governments influence a society's response to conservation practices. You'll also gain insight into the economic impact of environmental laws and discover the benefits of comparing alternative strategies. Coursework usually includes an in-depth look at past environmental decisions — the good and the bad.
Variations in coursework in environmental education programs
Program curricula will vary depending on the school's goals. Some of the factors of your decision will include cost and time to complete, but you cannot underestimate the importance of the coursework in the program. Make certain to research all the courses in a program you're considering to make sure they are relevant to your goals.
What else makes graduate environmental education programs unique?
Internships — Most programs require you to work a select number of hours in the field, whether its team-teaching or working on a government-sponsored project. Actual work experience provides people skills and helps you learn the ins and outs of your new career. Lab work and field trips let you gain a different perspective on the importance of conservation, whether it's in your own community or across the globe.
A World of Possibilities — The range of study opportunities is vast. From private land conservation to creating change within urban communities, environmental education lets you choose a path that not only interests you but helps you make a difference in the world.
Communication Skills — The extensive amount of person-to-person interactions in this program can help improve the communication skills you already have. Environmental educators must relate to people as distinct as local farmers, high-level politicians, and school administrators. Hone your classroom management abilities or take your speaking skills out of the classroom and into the boardroom.
Political Awareness — With your newfound knowledge of environmental policies, you can begin to see the world in a different light. By realizing every change has associated benefits and costs, you can learn to make future decisions based on facts, not opinions. You can also learn how to bring about change from a grassroots level and secure grants and other funding opportunities to enhance your students' learning.
When it comes to finding the right environmental education program, options are a very good thing. Do your research and find the best match for your interests and goals.
What jobs are available to people with a master's in environmental education?
From teaching students of all ages to a career in government and nonprofit organizations, environmental educators have a wide variety of job opportunities.
Education – PreK-12 and universities or colleges
Schools at all levels are realizing the benefits of environmental education programs. You may be able to offer career-related education for students at nearly any level.
Environmental Science Instructor
Develop and coordinate lesson plans on conservation, sustainability, and green living
Enrich students through a dynamic learning environment
Assess learning outcomes
Supervise lab and field experiments
Resource Supervisor for Environmental Education
Organize and develop school curricula that focus on the environmental sciences
Coordinate field trips and in-service programs
Analyze the program's success through assessment data
Seek funding for new exhibits and resources
STEM Instructor
Plan classroom activities and organize student workflow
Integrate math, science, and technology with your environmental curriculum
Communicate with students, parents, and school administration
Assess the success of the coursework studied
Other corporations and businesses
Director of Parks and Recreation
Oversee all aspects of the department
Maintain and analyze operating budgets
Develop outdoor education programs for all age levels
Coordinate with City Council and public and business enterprises
Environmental Program Consultant
Determine the appropriate management of business waste
Review departments for compliance
Provide technical support to management
Develop in-house training and educational materials
---