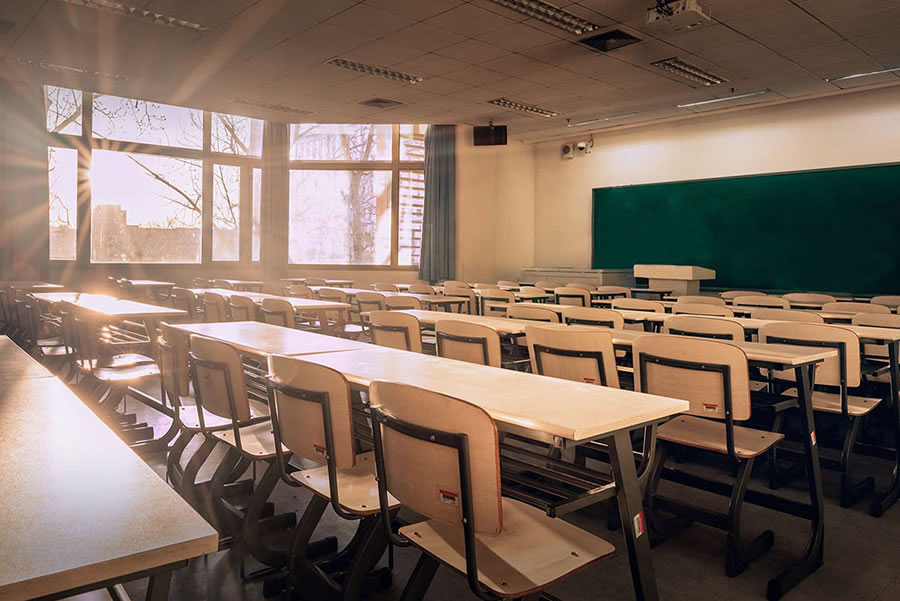 Master's in Environmental Education
If you believe in the importance of helping students be responsible stewards of our Earth, you'll love this: studies show that environmental education in PreK–12 settings can also improve students' academic performance across subjects, enhance their critical thinking skills, boost their confidence and autonomy, and increase civic engagement. In other words, as an environmental educator, you can offer lessons that mean the world. See what happens when you become a specialist in the study of the Earth's environment with a Master's degree in Environmental Education.
You'll gain skills to successfully evaluate alternative viewpoints related to environmental issues. You will explore the connection between transformative education practices and problem-solving methods, as well as environmental literacy — how daily choices help or harm the environment.
Universities With A Master's in Environmental Education
Location: El Paso, TX - Google Maps

Quick summary about the university:
---
Location: Ames, IA - Google Maps

Quick summary about the university:
---
Location: Bellingham, WA - Google Maps

Quick summary about the university:
---
Location: Arcata, CA - Google Maps

Quick summary about the university:
---
Location: Hilo, HI - Google Maps

Quick summary about the university:
Admissions Rate: 78%
Annual Net Tuition (full-time student): $7,931
Student Aid Calculator: https://hilo.hawaii.edu/financialaid/netprice/
Accreditation: Western Association of Schools and Colleges Senior Colleges and University Commission
---
Location: Green Bay, WI - Google Maps

Quick summary about the university:
Admissions Rate: 76%
Annual Net Tuition (full-time student): $5,115
Student Aid Calculator: www.uwgb.edu/vsa/calculator/
Accreditation: Higher Learning Commission
---
Location: Houghton, MI - Google Maps

Quick summary about the university:
---
Location: Moscow, ID - Google Maps

Quick summary about the university:
---
Location: Denton, TX - Google Maps

Quick summary about the university:
---
Location: Burlington, VT - Google Maps

Quick summary about the university:
---
Location: Corpus Christi, TX - Google Maps

Quick summary about the university:
Admissions Rate: 60%
Annual Net Tuition (full-time student): $7,716
Student Aid Calculator: prospect.tamucc.edu/cost.html
Accreditation: Southern Association of Colleges and Schools Commission on Colleges
---
Location: Annandale-On-Hudson, NY - Google Maps

Quick summary about the university:
---
Location: Plattsburgh, NY - Google Maps

Quick summary about the university:
---
Location: Minneapolis, MN - Google Maps

Quick summary about the university:
---
Location: Pensacola, FL - Google Maps

Quick summary about the university:
Admissions Rate: 50%
Annual Net Tuition (full-time student): $5,928
Student Aid Calculator: uwf.edu/npcalc/npcalc.cfm
Accreditation: Southern Association of Colleges and Schools Commission on Colleges
---
Location: Fullerton, CA - Google Maps

Quick summary about the university:
Admissions Rate: 46%
Annual Net Tuition (full-time student): $5,693
Student Aid Calculator: www.fullerton.edu/financialaid/calculator/
Accreditation: Western Association of Schools and Colleges Senior Colleges and University Commission
---
Location: St. Petersburg, FL - Google Maps

Quick summary about the university:
---
Location: Davis, CA - Google Maps

Quick summary about the university:
Admissions Rate: 43%
Annual Net Tuition (full-time student): $15,911
Student Aid Calculator: financialaid.ucdavis.edu/AidEstimator/
Accreditation: Western Association of Schools and Colleges Senior Colleges and University Commission
---
Location: Queens, NY - Google Maps

Quick summary about the university:
---
Location: Stony Brook, NY - Google Maps

Quick summary about the university:
---
Location: Santa Barbara, CA - Google Maps

Quick summary about the university:
---
Location: Charlottesville, VA - Google Maps

Quick summary about the university:
---
Location: Ann Arbor, MI - Google Maps

Quick summary about the university:
---
Location: Chapel Hill, NC - Google Maps

Quick summary about the university:
Admissions Rate: 24%
Annual Net Tuition (full-time student): $14,775
Student Aid Calculator: https://npc.collegeboard.org/student/app/unc
Accreditation: Southern Association of Colleges and Schools Commission on Colleges
---
Location: Middletown, CT - Google Maps

Quick summary about the university:
---
Location: Los Angeles, CA - Google Maps

Quick summary about the university:
---
Location: Medford, MA - Google Maps

Quick summary about the university:
---
Location: Evanston, IL - Google Maps

Quick summary about the university:
---