To win in sports, school and life, young people need to improve their ability to focus on specific tasks and filter out distractions, says James I. Millhouse, a clinical sport psychologist who wrote "The Parents Manual of Sport Psychology."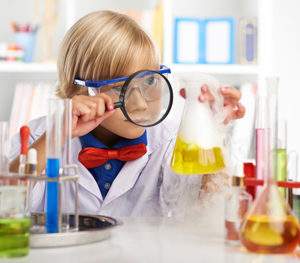 Millhouse's book has helped the parents of top athletes guide their children to major championships. But the manual is about much more than sports — it also can help teachers turn their students into more efficient learners. Millhouse says that teaching better focusing skills can help kids understand how they can:
Improve their learning, recall and performance.
Excel in high-stakes testing.
Overcome challenging situations, thus reducing the temptation to drop out.
"Almost all of the college students I have trained who play sports say they've used it all through school for focusing on study, testing, even in work situations after," said Millhouse. "There seems to be a growing problem in elementary education with short-term memory problems. Lots of kids are diagnosed with ADD/ADHD or other stress and anxiety distractions. Kids come in with other issues and it all leads to a weak focus when teachers are trying to teach them something."
Millhouse says weak focus contributes to lower concentration, which interferes with the brain's ability to transfer information between short-term memory and working memory. Weak focus also can degrade the brain's ability to recall information during high-stakes testing, he says.
The essential concepts in Millhouse's book are designed to create a more clean, efficient and powerful focus that increases concentration and creates more efficient processing of information in the brain. Better focus produces higher-quality learning with more efficient use of time, better testing, fewer drop-outs in high school and college, and more success overall.
A coach pointed out to Millhouse that once kids learn how to focus, it stays with them for the rest of their lives.
Working with parents to build children's mental skills
Millhouse's book gives teachers information they can use to help their students learn better and perform better. "The biggest bane of coaches and teachers are parents that become over-involved in detrimental ways. The recent term is helicopter parenting. Coaches and teachers want parents involved, but at the right level and doing the right things," said Millhouse.
The book was written to help parents understand the major factors in learning and performance, which in turn helps them guide their high-performing children to success on the playing field. Parents naturally want to be involved in their child's education and development, but the ideal parent role can be very difficult to figure out.
The book helps parents analyze their needs and emotions, and explore strategies for them to stay involved in an effective manner. Millhouse said that both teachers and parents have said the book helped them develop a more efficient working relationship.
'The mind is a machine'
Millhouse earned his master's and doctoral degrees at Michigan State University, where he conducted mental skills research at the university's medical school. "What came out of that is that the mind is a machine, like the rest of the body," he said. "The mind also works mechanically in terms of how people learn and how they produce results."
In 1985, Millhouse was appointed to the U.S. Olympic Committee in sports psychology and did research to determine why the best athletes in the world were the best. "We found out they weren't physically better, were not any smarter; they weren't more skillful. What was different was they had a better mental game," he said. "I looked for the common elements and created a Mental Training Program. As of 1996, people using it had won over 30 major championships including world records. Almost everyone has hit a personal record after my training."
The book has four main components:
Explaining the mental skills program.
Describing emotional challenges and solutions.
Working on communications skills with kids and teachers/coaches.
Discussing important factors in the parental role.
Putting the manual to work
Millhouse said teachers can use his book as a manual of how mental skills work. They can have parents read the book to support good mental skills usage and effective cooperation with their child's teacher. Teachers can integrate mental skills into standard practice and initiate games with their students to isolate and improve mental skills.
Teachers can help kids understand their ideal performance state and how to reach it. "Kids need to understand that what happens to them is not random. They need to understand they can have a great deal more control over how they feel, what they have, what they are good at and what happens to them," he concluded.
Erin Flynn Jay is a writer, editor and publicist, working mainly with authors and small businesses since 2001. Erin's interests also reach into the educational space, where her affinity for innovation spurs articles about early childhood education and learning strategies. She is based in Philadelphia.