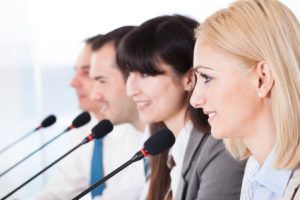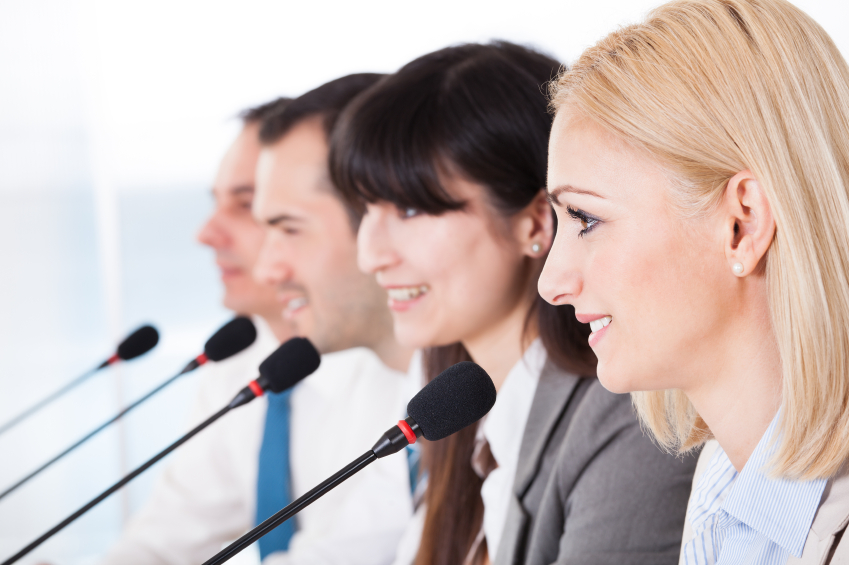 In comic books, Rogue was a superhero, but on a school board, rogue members tend toward villainy. As the liaison among a superintendent, school sites and the district's general populace, school boards navigate difficult space, often making tough decisions about revenue and budgets, teacher pay, and other district policies.
School boards vs. citizens: cases in the news
In the U.S., conflicts between school boards and their communities made headlines in 2014. The biggest stories, like the teacher sick-out and student walkout in Jefferson County, Colorado, center around citizen, teacher, or student backlash against board policy. Quieter conflict exists on school boards across the nation: a board member or members who abuse their power or have in some other way departed from the board's purpose.
This act can often create deep conflict among school board members as well as district administrators and principals. Principals and administrators dealing with a difficult school board can experience pervasive and long-lasting issues in their individual schools as well as the district as a whole.
Ideally, school boards work together to serve students
Generally speaking, a school board's purpose is to facilitate the business of a school system. Board members act on behalf of the public, which is why they run for election. Although they may represent different points of view, it is essential for individuals on the school board to work in harmony with each other as well as with administrators, teachers, and the general public.
Effective school board members aren't afraid to stand up for what they believe, but understand that their purpose is to set policy, procedures and goals for the school district, effectively administer the budget and major district hiring decisions that are under their purveyance, and offer judicial interpretation when necessary. They also understand that these functions should be completed as a team rather than on an individual level.
The makeup of a rogue board member
School boards with single or multiple members who work behind closed doors or without listening to the will of their electorate cause "enormous damage," according to higher education leadership consultant Terry O'Banion. In an article for the National Association of Secondary School Principals, O'Banion identifies several ways board members can interfere with a school's ability to serve its students:
Disregarding ideas from the school superintendent
Behaving counter to written (or unwritten) rules of conduct
Supporting policies that are not in students' best interests
Making inappropriate deals with faculty or other board members in exchange for favors
Breaching the board's code of ethics
When faced with a rogue member, there are a number of actions citizens, administrators, and teachers can take. Each school district should have a clear educational mission against which to judge the actions of their entire school board.  This can unify disparate members by reminding them that their focus should be working toward a common goal: what is best for the school district.
School board members should have a code of ethics
Creating a code of ethics for school boards — and requiring anyone who serves on the board to adhere to it — can ensure that board members know what is expected of them.  Board members are often calling for teacher and administrator evaluation, but it's important to remember that they should also be routinely evaluated. Creating district policy that supports board member evaluations can be essential to controlling rogue members.
Citizens, administrators, and teachers should also pay close attention to the behaviors of a school board. Keeping good notes and documenting policy violations of individual members can be helpful as the board engages in their own evaluations and reviews.  It is also essential to ensure that the public is able to attend school board meetings or, if not, that the local media has easy access to school board meetings as well.
Voters should monitor school board activity
Education reporters like Nic Garcia at Chalkbeat Colorado were on the front line of Jefferson County school board conflicts regarding teacher pay and curriculum review. Their reporting had a significant influence on the community's engagement in the school board overall and became an excellent way to examine the actions of individuals on the Jefferson County school board.
Finally, it is important to remember that, in most cases, a school board is appointed by popular vote. If a school board member has gone rogue and is acting directly in the disservice of a school district, recall votes or refusing t0 re-elect poorly performing incumbents is essential.
Administrators, teachers, and other board members should be aware of all potential candidates and be willing to voice their support for a rogue candidate's opposition. As recall elections tend to be costly and burdensome, this is especially important during non-presidential election years whereupon a candidate with a mobilized base may be elected due to low voter turnout. In the meantime, establishing healthy habits for dealing with rogue board members can help insulate a district from deep and lasting damage.
Monica Fuglei is a graduate of the University of Nebraska in Omaha and a current faculty member of Arapahoe Community College in Colorado, where she teaches composition and creative writing.