Current Events
Support for Students Who Have Lost a Parent: The Family Lives On Foundation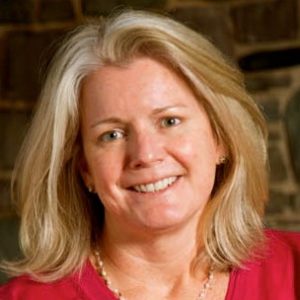 More than two million children in the United States are grieving the death of a parent.
"When a student's relative or loved one has died, teachers wonder, perhaps worry, what do I say? Out of our own personal discomfort, or with good intentions, they often say nothing at all," said Christine Cavalieri, executive director of the Family Lives On Foundation.
"Saying nothing says a lot, particularly to a child who has experienced the death of a parent," she continued.
Losing a parent puts children at risk for mental health, behavior issues
Studies have shown that bereaved children are between two and three times more likely to experience mental health issues such as anxiety and depression. As they grow up, they're also more likely to engage in high-risk behavior and have criminal records.
However, these risks can be lessened when children and teens maintain an emotional connection to their late parent. Finding healthy ways to adapt to loss is key to providing bereavement support.
Shakespeare said it best: 'Give sorrow words'
Cavalieri said that people's discomfort with grief makes them attempt to ignore it and hope it will pass quickly. As a result, families — especially children — often suffer alone and in silence without sufficient understanding and support of relatives and teachers.
"It is normal and necessary to understand and grieve the death of a loved one. And the process does not end with the funeral," said Cavalieri. "For a child, it continues their entire adolescence when grief is often re-ignited by developmental milestones."
Family Lives On serves children and teens ages three to 18, regardless of race, gender, religion, socioeconomic status or cause of the parent's death. The non-profit organization supports the lifelong emotional well-being of children and teens whose mother or father has died and is entirely funded through charitable donations.
Continuing traditions can help children after a parent has died
Grounded in research and clinically-identified needs for healthy bereavement, Family Lives On's Tradition Program makes it possible for children to continue activities or celebrate traditions that they used to do with their mother or father.
"We don't do it with them, we just provide everything the family needs — tickets, ingredients, crafts, and so on. And we do that every year, for each child in the family, until they turn 18 and graduate out of the program," said Cavalieri. "Then we ask, how will you do this for yourself, for the rest of your life? Because the relationship never ends. Your mom is always your mom."
How educators can support grieving students
Cavalieri said that educators should understand how family traditions provide a natural context for communication and connection, and help children to maintain a healthy emotional bond. "Celebrating the life story is a powerful holistic approach that focuses on moving forward and the future. It isn't therapy but it is therapeutic," she said.
When educators provide support for these grieving children and their families, they are more likely to move from being survivors to thrivers. "The vision is that, someday, the practice of keeping traditions alive after the death of a parent will become mainstream,"said Cavalieri. "And no child will grieve in silence, or alone."
Bereavement support resources for teachers
For comprehensive resources to assist students coping with parental loss, Cavalieri recommends the Coalition to Support Grieving Children. Both national teachers' unions are members of the coalition.
"This is a user-friendly site that provides practical, accessible information about the issue of childhood grief and how best to support a grieving child," she said. "This online resource uses a dynamic multimedia approach to present current best practices for addressing grief at school as well as supplemental information for parents supporting their own children."
Erin Flynn Jay is a writer, editor and publicist, working mainly with authors and small businesses since 2001. Erin's interests also reach into the educational space, where her affinity for innovation spurs articles about early childhood education and learning strategies. She is based in Philadelphia.
Learn More: Click to view related resources.