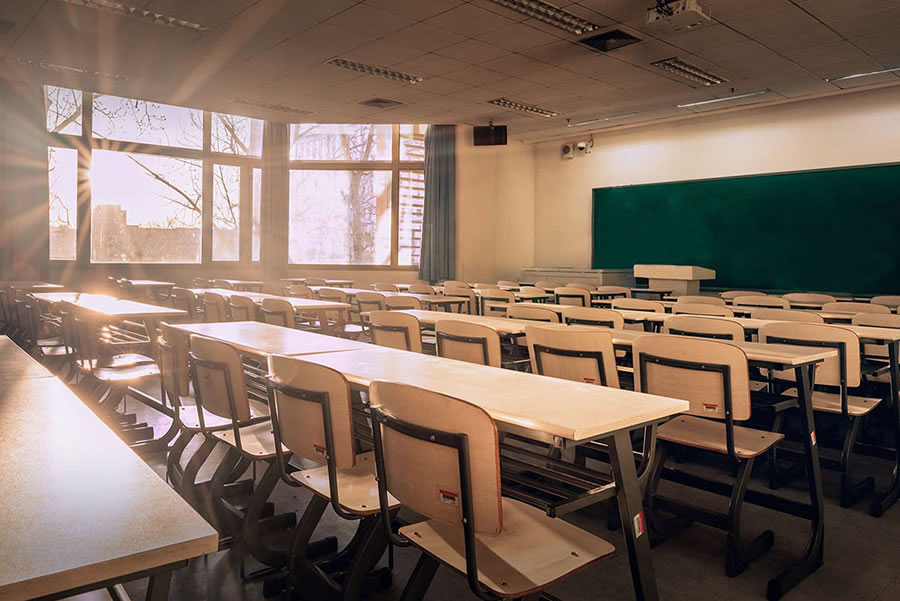 Bachelor's in Early Childhood Education
From birth through age five, children acquire the basic capabilities that lay the foundation for later success. Your specialized skills and passion for teaching can make a huge difference during these critical years. An undergraduate degree in early childhood education can give you the tools to create engaging class work and activities that promote child-centered learning, as well as skills to partner with and communicate with families of the children you teach.
If you enjoy working in an early childhood education setting and want to further your career in this field, a Bachelor's in early childhood education should be the next step in your journey. Most Bachelor's programs are open to students at all education and career levels. Online modalities usually can be customized to fit your individual needs and busy schedule. Log in any time of day, complete assignments with realistic deadlines, and immediately apply what you learn.
Working in collaboration with other early childhood education students provides built-in networking and support. When you're researching the curriculum of early childhood education programs, ensure that it is current, relevant, and meaningful. This blog post details what you should learn in any early childhood education program.
Universities With A Bachelor's Degree Program in Early Childhood Education
Location: Prescott, AZ - Google Maps

Quick summary about the university:
---
Location: Toledo, OH - Google Maps

Quick summary about the university:
---
Location: Wichita, KS - Google Maps

Quick summary about the university:
Admissions Rate: 94%
Annual Net Tuition (full-time student): $8,568
Student Aid Calculator: webapps.wichita.edu/netprice/
Accreditation: Higher Learning Commission
---
Location: Honolulu, HI - Google Maps

Quick summary about the university:
---
Location: Brookings, SD - Google Maps

Quick summary about the university:
---
Location: Hays, KS - Google Maps

Quick summary about the university:
---
Location: Richmond, KY - Google Maps

Quick summary about the university:
Admissions Rate: 87%
Annual Net Tuition (full-time student): $6,904
Student Aid Calculator: finaid.eku.edu
Accreditation: Southern Association of Colleges and Schools Commission on Colleges
---
Location: Stevens Point, WI - Google Maps

Quick summary about the university:
---
Location: Kearney, NE - Google Maps

Quick summary about the university:
---
Location: Flagstaff, AZ - Google Maps

Quick summary about the university:
---
Location: Virginia Beach, VA - Google Maps

Quick summary about the university:
Admissions Rate: 78%
Annual Net Tuition (full-time student): $12,361
Student Aid Calculator: www.regent.edu/admin/finaid/calculator.cfm
Accreditation: Southern Association of Colleges and Schools Commission on Colleges
---
Location: Greensboro, NC - Google Maps

Quick summary about the university:
Admissions Rate: 78%
Annual Net Tuition (full-time student): $6,059
Student Aid Calculator: https://fia.uncg.edu/net-price-calculator/
Accreditation: Southern Association of Colleges and Schools Commission on Colleges
---
Location: Riverside, CA - Google Maps

Quick summary about the university:
---
Location: Mount Vernon, OH - Google Maps

Quick summary about the university:
Admissions Rate: 77%
Annual Net Tuition (full-time student): $12,619
Student Aid Calculator: https://calculator.mvnu.edu/
Accreditation: Higher Learning Commission
---
Location: Cincinnati, OH - Google Maps

Quick summary about the university:
---
Location: Cincinnati, OH - Google Maps

Quick summary about the university:
---
Location: Fresno, CA - Google Maps

Quick summary about the university:
---
Location: Morgantown, WV - Google Maps

Quick summary about the university:
---
Location: Orange City, IA - Google Maps

Quick summary about the university:
---
Location: Mount Pleasant, MI - Google Maps

Quick summary about the university:
---
Location: Lincoln, NE - Google Maps

Quick summary about the university:
Admissions Rate: 64%
Annual Net Tuition (full-time student): $9,764
Student Aid Calculator: wam.unl.edu/cost/calculator.jsp
Accreditation: Higher Learning Commission
---
Location: Mississippi State, MS - Google Maps

Quick summary about the university:
---
Location: Miami, FL - Google Maps

Quick summary about the university:
---
Location: Tuscaloosa, AL - Google Maps

Quick summary about the university:
Admissions Rate: 53%
Annual Net Tuition (full-time student): $13,574
Student Aid Calculator: financialaid.ua.edu/net-price-calculator/
Accreditation: Southern Association of Colleges and Schools Commission on Colleges
---
Location: Tuscaloosa, AL - Google Maps

Quick summary about the university:
Admissions Rate: 53%
Annual Net Tuition (full-time student): $13,574
Student Aid Calculator: financialaid.ua.edu/net-price-calculator/
Accreditation: Southern Association of Colleges and Schools Commission on Colleges
---
Location: Seattle, WA - Google Maps

Quick summary about the university:
---
Location: Seattle, WA - Google Maps

Quick summary about the university:
---
Location: Lakewood, CO - Google Maps

Quick summary about the university:
---