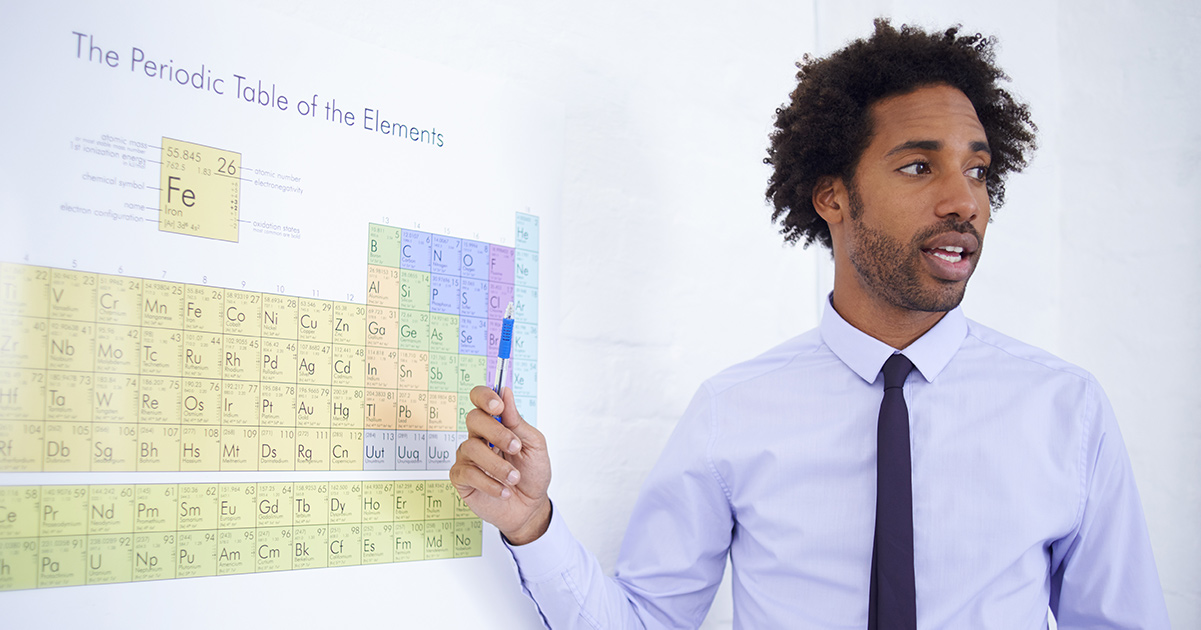 Interested in increasing your educational knowledge, changing career paths, or moving into an educational leadership position?
In addition to establishing your credentials as a qualified expert and potentially adding more money to your current salary, an advanced degree is an opportunity to expand your educational horizons.
Pursuing an advanced degree can expand your impact on society and ensure you are fully prepared and qualified to be an impactful member of the education community. With the desire to continue inspiring and influencing the lives of students, you now face the decision of which graduate degree options are right for your career goals.
A Master's in Education (MEd) is a proven degree option to expand your career opportunities and increase your possible earning potential. Many master's degrees may look the same, but the differences are more considerable than you may think. Understanding the differences between a Master of Arts in Teaching and a Master in Education can help steer you in the direction that is right for you and your career goals.
What's the difference?
When deciding on the right graduate degree, the answer lies in you. The main difference between these four degrees is in the experience, learning objectives, and career goals each candidate brings to their degree program.
An MEd improves your skills in the classroom or helps you move into the education system itself.
A Master of Education is intended for education professionals with a bachelor's degree. Candidates have a background in education, may already hold a teaching license or certification, and are possibly already teaching.
These candidates want to understand and critically evaluate the practice of education within the system as a whole. An MEd prepares its candidates to understand the structures and mechanisms within the education system and find the best practices to collaborate and influence change. It allows educators to delve into theoretical strategies of education, such as curriculum and course planning, as well as a range of topics related to psychology and behavior that apply to the science of education.
With the ambition to influence policies and procedures in schools and make a difference in the lives of students, an MEd enhances current teaching and instructional skills or lays the groundwork for advancement toward an educational leadership position such as administration or curriculum design.
An MAT gives you hands-on experience to strengthen instruction and content knowledge.
The MAT is intended for certified and noncertified educational professionals. Those working toward an MAT are trying to advance their careers in teaching and gain practical expertise in instruction and working with students.
The degree delivers practical skills and subject-specific content knowledge, such as history, English, and mathematics. Candidates wish to gain advanced knowledge in education, as well as contemporary theories, procedures, and research in their specialization.
While fostering teaching skills and increasing discipline-specific knowledge for those already working in education, it is also the better choice for those with bachelor degrees in a different field. An MAT is ideal for those who want to teach and can be a first step in qualifying non-licensed teachers for a preliminary teaching license.
An MAT broadens the world of education for classroom teachers. It gives graduates greater classroom preparedness so they may have a greater impact on student learning and achievement for the 21st-century classroom.
For more specific details about their differences, you can read our guide about the differences between the two degrees.
Curriculum Overview
MEd: Focus on the theory and practice of education
Master of Education programs often delve into more theoretical coursework and offer a greater insight into the teaching profession as a whole. An MEd curriculum fosters the exploration of a number of fields in education including leadership, curriculum and instruction, administration, and career and technical education.
Candidates focus on the culmination of theory and practice toward useful and effective approaches to instruction within the classroom. They dive into the understanding and critical evaluation of the practice of education. They strengthen their skills in the application and integration of educational technology. Time is spent analyzing the theory, research, history, and psychology behind learning — both in general and within a specific concentration.
MAT: Focus on practical skills and clinical experience
Master of Arts in Teaching programs are more intent on the act of teaching. Degree programs strengthen the knowledge of general classroom skills and provide clinical experience within a classroom.
Candidates learn about methodology and stylistic approaches of education, as well as the practical skills of instructing students individually and in groups.
The first semesters are usually dedicated to teaching essentials such as classroom management, evaluation, planning and instruction, and knowledge within a specific subject area. Candidates will take many courses related to fundamental and advanced teaching strategies, tactics, and research. They will likely choose a focus like history, mathematics, or English and learn techniques specific to those chosen areas of study.
A clinical placement, such as a practicum or student teaching experience, will round out the program. Through real-world experiences, candidates will apply principles studied in their program through instruction.
What are some common career paths for MEd and MAT degree holders?
MEd careers
Those who have earned an MEd have a variety of educational career paths to choose from. An MEd candidate may apply their higher educational understanding to continue in the classroom. Others may move toward careers in administration leadership, counseling, or curriculum development.
Some careers options include:
Associate director of undergraduate admission
Student affairs coordinator
Instructional coordinator
MAT careers
Many candidates for the MAT program hope to continue or begin their classroom careers and use the information they have gleaned to improve the classroom teaching and learning environment as an elementary or secondary teacher.
Some career options include:
Master's in Education Programs of Interest