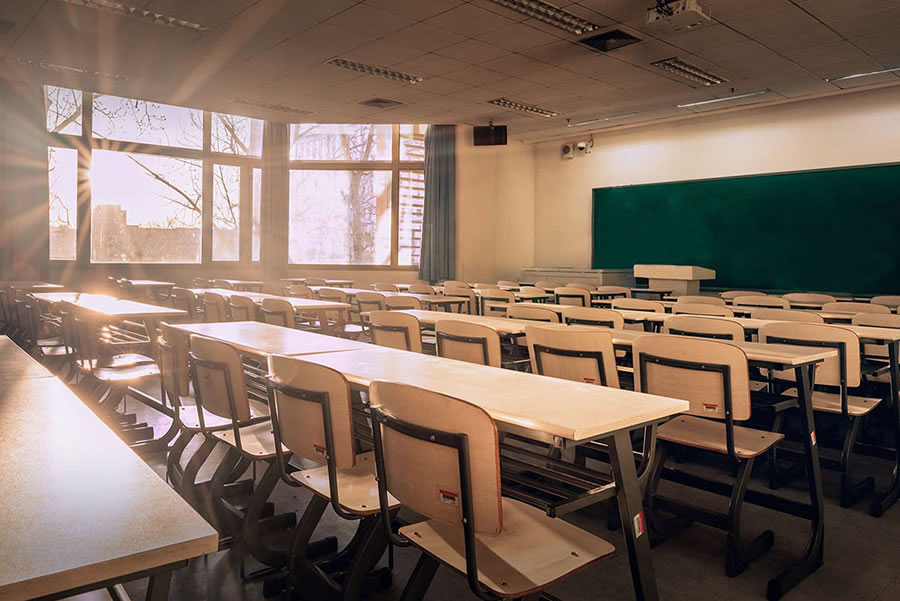 EdD in Organizational Leadership
Your guide to doctorate degrees in organizational leadership
Modern workplaces are constantly changing and organizations need leaders who can help ensure that change leads to a positive impact. Doctorate of education programs that concentrate on organizational leadership are focused on training existing and aspiring leaders so they can foster and steer individuals to achieve the goals of the organization.
These programs do delve into education, especially improving adult learning outcomes in workplaces, and can be pursued by teachers wishing to take on administration roles in schools and colleges. However, the focus is on leadership and change management within organizations, and the program can benefit anyone who has the drive to bring systemic change to their organization, whether it's a school, college, business, or government department.
Is a doctorate degree in organizational leadership right for you?
There's a wide range of graduate degrees available, each with a different focus. This article will help you decide whether a doctorate in organizational leadership will give you the knowledge and skills you need to advance your career. First, consider your career goals and personal and professional interests.
Does a doctorate in organizational leadership suit your personal and professional interests?
Asking yourself these questions can help you determine if you have the passion and drive to make the most of an education in organizational leadership:
Do I want to be a leader and effect positive changes in my organization or community?
Do I want to take a strategic approach to making systemic changes that improve my workplace?
Am I passionate about building a diverse workplace that uses the talents of individuals to help drive innovation and meet organizational goals?
Am I interested in how modern theories and methodologies can help me develop as an inspirational leader in my organization and community?
Does a doctorate in organizational leadership fit your career goals?
You also need ask if you could see yourself devoting your life's work to organizational leadership:
Can the skills you learn help you grow your own career?
Can you make a difference in the community and with your students?
Are you okay with being a "go-to" person for organizational leadership?
Consider these questions a starting point. After all, your own needs and desires are certainly unique, so there may be more you need to ask yourself. It's crucial to be honest with yourself and to ask probing questions that will help you decide if this is the right educational path for you.
How do I choose a doctorate-level organizational leadership program?
So, you know why earning a doctorate degree is good for your career, and you're pretty sure that a doctorate degree in organizational leadership meshes with your interests and goals. This is a great start, but there's still more to think over.
First off, you need to explore the many program options in organizational leadership. It is important to note that while an doctorate degree in organizational leadership may be well suited to teachers (especially those in the middle and high school grades), these programs also could be suitable for people in the corporate world.
Educational program titles — what you need to know
Institutions use different names for graduate programs in organizational leadership. This may reflect a different focus by the school, or a school's desire to use a unique naming system.
These are some of the more common program titles:
Organizational Development
Leadership and Innovation
Human Resource and Workforce Development Education
Organizational Innovation
Organizational Change and Leadership
Strategic Leadership
Transformative Leadership
Organizational leadership degrees tend to focus on education in nonschool settings, such as private businesses, nonprofits, and governments, while education administrative leadership concentrates on school settings. Research your preferred course to make sure it can help you achieve your career goals.
What kinds of courses are offered in doctor of organizational leadership programs? What do they teach?
No matter how an organization leadership program is titled, it will include both foundation curriculum and hands-on learning that lets you try different strategies for sharing career-related knowledge with students of all abilities.
Sample courses in doctorate organizational leadership programs:
Change Management and Organizational Development — This course examines the concepts central to leading organizational change initiatives. Students learn methods to ensure organizational acceptance of change programs, and how change theories work in real-world scenarios.
Strategic Assessment and Decision Making — In this course, students learn tools, techniques, and principles of strategic assessment and decision making to help them address learning problems and opportunities for continuous improvement in organizations.
Organizational Leadership — This course covers leadership concepts and theories and allows students to examine their own leadership style and develop a plan to develop and refine leadership competencies.
Learning Environment Design — This course will equip students with frameworks and strategies to implement effective learning and instruction at the organizational level. Innovative learning environments are reviewed, such as e-learning and game-based learning.
Variations in coursework for EdD in organizational leadership programs
Program curricula will vary depending on the school's goals. Some of the factors of your decision will include cost and time to complete, but you cannot underestimate the importance of the coursework in the program. Make certain to research all the courses in a program you're considering to make sure they are relevant to your goals.
What else makes doctoral organization leadership programs unique?
Research Focus — Students complete a dissertation or capstone project as part of their Ed.D., allowing them to research issues in organizational leadership that they're passionate about. Dissertations provide new insight, while capstone projects propose practical solutions to problems.
Networking Opportunities — Students in organizational leadership programs are current and emerging leaders in a range of industries and sectors, including education, nonprofit, business, and government. Studying in this cohort gives all students the opportunity to meet people who share their passion for implementing positive change.
Practical Applications — The organizational leadership program emphasizes putting knowledge into practice, through projects that can be applied to a student's organization and internship programs that give them the opportunity to be mentored by current leaders.
Elective Options — Some programs give students the opportunity to enroll in electives. This allows students to explore topics that reflect their interests and are relevant to their career path. Some popular elective courses include entrepreneurship and instructional design.
When it comes to finding the right doctoral organizational leadership program, options are a very good thing. Do your research and find the best match for your interests and goals.
What jobs are available to people with a doctorate in organizational leadership?
Education – PreK-12 and universities or colleges
Dean of Business Administration
Oversee the management of the business administration program, including curriculum development, budgeting, selection and supervision of faculty and professional development
Ensure program compliance with state standards and accreditation requirements
Develop and implement strategic plan for the Business Administration program
Manage student retention measures and support teachers working with "at risk" students
Superintendent
Work collaboratively with the school board, and develop methods to implement board policies
Supervise effective administration of federal, state, and local laws and regulations
Take responsibility for financial planning and annual budget preparation for board approval
Maintain relationship with students and parents, including investigating and resolving concerns and complaints
College Athletic Director
Develop, coordinate, and supervise the overall intercollegiate athletics program, and manage conflicting priorities of multiple sports programs
Ensure staff, coaches, and student athletes comply with all university, national association, and conference policies and regulations
Work with a college development office to raise funds for athletic programs, including attending fundraising activities and liaising with booster clubs
Provide visionary leadership and strategic planning to encourage continuing improvement and success within the athletic department
Other corporations and businesses
Training and Development Manager
Identify company needs and plan relevant training programs
Develop, implement and monitor training programs within the organization
Manage a team of staff trainers, provide performance evaluations, and facilitate continuing professional development
Provide logistical support, including course development, delivery, and cost management
Change Manager
Apply change management tools and processes to support adoption of company changes
Coordinate the design, development, and delivery of communications to internal and external stakeholders
Conduct research and analysis to evaluate change readiness and impact, and identify key stakeholders
Define and measure success metrics and provide reports on progress and issues that may impact change integration
Source
Universities With An EdD in Organizational Leadership
Location: Virginia Beach, VA - Google Maps

Quick summary about the university:
Admissions Rate: 78%
Annual Net Tuition (full-time student): $12,361
Student Aid Calculator: www.regent.edu/admin/finaid/calculator.cfm
Accreditation: Southern Association of Colleges and Schools Commission on Colleges
---
Location: Williamsburg, KY - Google Maps

Quick summary about the university:
---
Location: Nampa, ID - Google Maps

Quick summary about the university:
---
Location: Omaha, NE - Google Maps

Quick summary about the university:
---
Location: Phoenix, AZ - Google Maps

Quick summary about the university:
---
Location: Fort Lauderdale, FL - Google Maps

Quick summary about the university:
Admissions Rate: 58%
Annual Net Tuition (full-time student): $28,175
Student Aid Calculator: www.nova.edu/npc/
Accreditation: Southern Association of Colleges and Schools Commission on Colleges
---
Location: Los Angeles, CA - Google Maps

Quick summary about the university:
---
Location: Seattle, WA - Google Maps

Quick summary about the university:
---
Location: San Diego, CA - Google Maps

Quick summary about the university:
Annual Net Tuition (full-time student): $16,529
Student Aid Calculator: www.ncu.edu/NetPriceCalculator/npcalc.htm
Accreditation: Western Association of Schools and Colleges Senior Colleges and University Commission
---