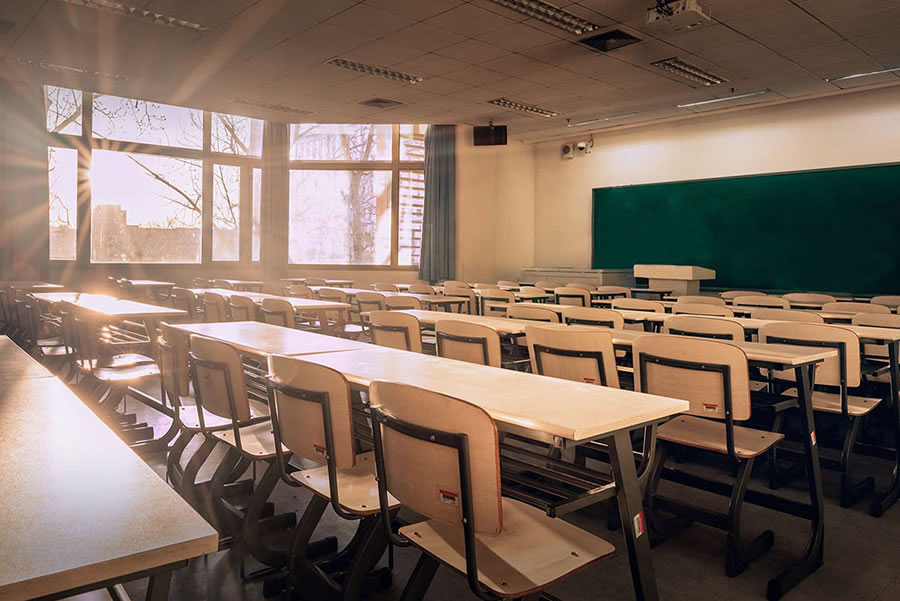 Master's in Higher Education Administration
It's never too late to alter your career path and gear up for a leadership role. If you're drawn to the unique administrative challenges presented in higher education settings — from student affairs to legal and accreditation practices — a Master's in higher education administration can help you start an academic career in the collegiate space.
Through a Master's in Higher Education Administration, you'll develop a comprehensive understanding of current issues, theories, and practices in higher education. You will also learn strategies for building consensus, creating change, promoting diversity, and influencing beneficial outcomes for students, families, and colleges and universities.
Location: Laramie, WY - Google Maps

Quick summary about the university:
---
Location: Saint Cloud, MN - Google Maps

Quick summary about the university:
---
Location: University, MS - Google Maps

Quick summary about the university:
Admissions Rate: 84%
Annual Net Tuition (full-time student): $10,716
Student Aid Calculator: https://finaid.olemiss.edu/calculator/
Accreditation: Southern Association of Colleges and Schools Commission on Colleges
---
Location: Manchester, NH - Google Maps

Quick summary about the university:
Admissions Rate: 78%
Annual Net Tuition (full-time student): $10,531
Student Aid Calculator: https://www.aidcalc.com/snhu
Accreditation: New England Commission on Higher Education
---
Location: Louisville, KY - Google Maps

Quick summary about the university:
---
Location: Huntsville, TX - Google Maps

Quick summary about the university:
---
Location: Baton Rouge, LA - Google Maps

Quick summary about the university:
---
Location: East Lansing, MI - Google Maps

Quick summary about the university:
Admissions Rate: 72%
Annual Net Tuition (full-time student): $18,994
Student Aid Calculator: https://finaid.msu.edu/calc.asp
Accreditation: Higher Learning Commission
---
Location: Chicago, IL - Google Maps

Quick summary about the university:
---
Location: Morgantown, WV - Google Maps

Quick summary about the university:
---
Location: Boone, NC - Google Maps

Quick summary about the university:
Admissions Rate: 70%
Annual Net Tuition (full-time student): $6,679
Student Aid Calculator: appstate.edu/npc/
Accreditation: Southern Association of Colleges and Schools Commission on Colleges
---
Location: Lubbock, TX - Google Maps

Quick summary about the university:
---
Location: Statesboro, GA - Google Maps

Quick summary about the university:
---
Location: Lincoln, NE - Google Maps

Quick summary about the university:
Admissions Rate: 64%
Annual Net Tuition (full-time student): $9,764
Student Aid Calculator: wam.unl.edu/cost/calculator.jsp
Accreditation: Higher Learning Commission
---
Location: Kansas City, MO - Google Maps

Quick summary about the university:
---
Location: University Park, PA - Google Maps

Quick summary about the university:
Admissions Rate: 64%
Annual Net Tuition (full-time student): $27,265
Student Aid Calculator: tuition.psu.edu/CostEstimate.aspx
Accreditation: Middle States Commission on Higher Education
---
Location: Houston, TX - Google Maps

Quick summary about the university:
Admissions Rate: 61%
Annual Net Tuition (full-time student): $10,427
Student Aid Calculator: www.uh.edu/financial/net-price-calculator/
Accreditation: Southern Association of Colleges and Schools Commission on Colleges
---
Location: Berrien Springs, MI - Google Maps

Quick summary about the university:
Admissions Rate: 58%
Annual Net Tuition (full-time student): $15,226
Student Aid Calculator: www.andrews.edu/go/npc
Accreditation: Higher Learning Commission
---
Location: New Orleans, LA - Google Maps

Quick summary about the university:
Admissions Rate: 57%
Annual Net Tuition (full-time student): $8,970
Student Aid Calculator: www.uno.edu/admissions/npcalc.htm
Accreditation: Southern Association of Colleges and Schools Commission on Colleges
---
Location: Columbus, GA - Google Maps

Quick summary about the university:
Admissions Rate: 53%
Annual Net Tuition (full-time student): $6,610
Student Aid Calculator: finaid.columbusstate.edu/netprice.php
Accreditation: Southern Association of Colleges and Schools Commission on Colleges
---
Location: Orlando, FL - Google Maps

Quick summary about the university:
Admissions Rate: 50%
Annual Net Tuition (full-time student): $5,720
Student Aid Calculator: finaid.ucf.edu/net-price-calculator/
Accreditation: Southern Association of Colleges and Schools Commission on Colleges
---
Location: Orlando, FL - Google Maps

Quick summary about the university:
Admissions Rate: 50%
Annual Net Tuition (full-time student): $5,720
Student Aid Calculator: finaid.ucf.edu/net-price-calculator/
Accreditation: Southern Association of Colleges and Schools Commission on Colleges
---
Location: Stony Brook, NY - Google Maps

Quick summary about the university:
---
Location: Dallas, TX - Google Maps

Quick summary about the university:
---
Location: Clinton, MS - Google Maps

Quick summary about the university:
Admissions Rate: 39%
Annual Net Tuition (full-time student): $11,221
Student Aid Calculator: www.mc.edu/npc
Accreditation: Southern Association of Colleges and Schools Commission on Colleges
---
Location: Rochester, NY - Google Maps

Quick summary about the university:
---