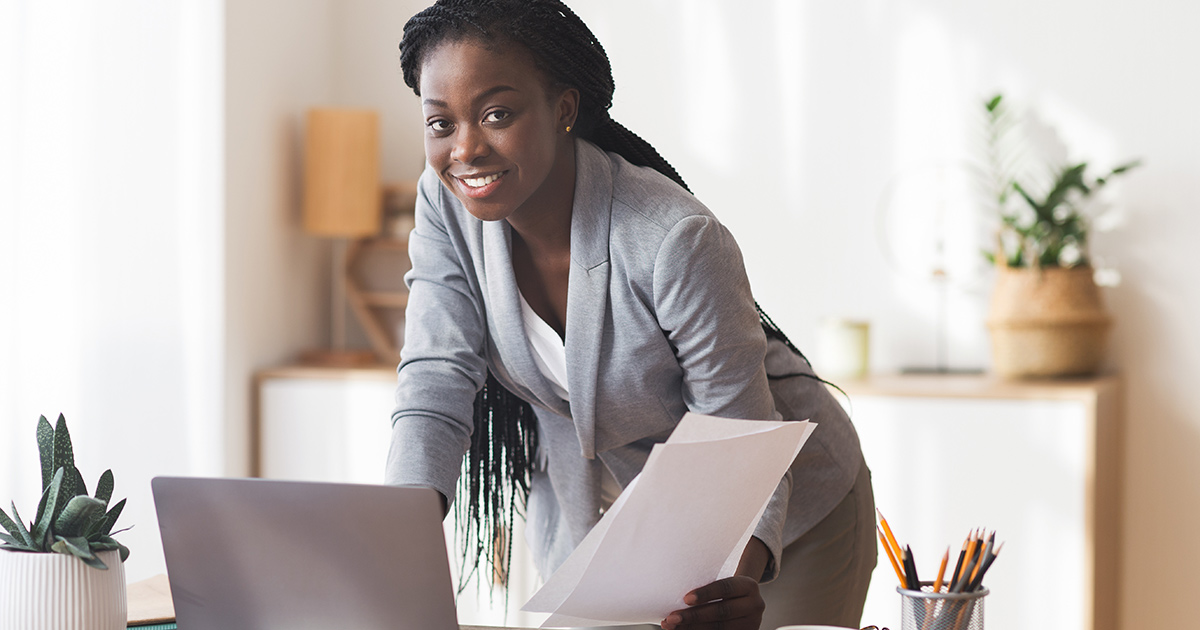 Your guide to graduate degrees in higher education administration
To pursue a career in higher education administration, you need much more than teaching experience. An advanced degree helps prepare you for the multitude of hats academics wear. You'll learn the ins and outs of ethics as it applies to admissions counseling, academic advising, and alumni relations.
If you plan to move up the ladder in the academic setting, you'll also want to create a life plan, outlining the steps along your road to success. Studying alongside other professionals and meeting national experts in the field of higher education can help springboard a career in this exciting field.
Is an advanced degree in higher education administration right for you?
Does a master's in higher education administration suit your personal and professional interests?
If you're thinking of advancing your career or moving in an entirely different direction with your educational background, it often helps to browse various college graduate programs. Another idea is to research job opportunities and check out the listed requirements. But it still comes down to finding what really captures your passion.
Does a master's in higher education administration fit your career goals?
When trying to determine your fit for a profession, it often helps to ask yourself a series of questions. The answers can help you direct your studies, which is critical in a field as varied as higher education administration.
Are you comfortable socializing while on the clock? Depending on your department and the size of the school, you might have to attend fundraising events, recreational activities, and commencement and award ceremonies.
Do you enjoy spending time with students from diverse cultural backgrounds? As a director of student services, you'll need to be accessible, supportive, and at times play the role of mom or dad.
Are you detail-oriented with a flair for organization? Some positions will require data analysis and a firm grasp on the college's or university's core requirements.
Do you relish communicating with individuals as diverse as incoming freshmen, their parents, and tenured faculty? You'll need top communication skills to succeed in this demanding field.
How do I choose a graduate-level higher education administration program?
So, you know why earning a master's degree is good for your career, and you're pretty sure that a master's degree in higher education administration meshes with your interests and goals. This is a great start, but there's still more to think over.
First off, you need to explore the many program options in higher education administration. It is important to note that while an advanced degree in higher education administration may be well suited to teachers (especially those in the middle and high school grades), these programs also could be suitable for people in the corporate world.
Educational program titles — what you need to know
When you start your search for a suitable master's program, keep in mind that each college or university may have a different title for their degree program. In addition to name variations, there are also different types of degrees.
These are some of the more common program titles:
Master of Professional Studies in Higher Administration Education
Master of Education in Higher Education Administration
Master of Education in Education Leadership
Master of Education in Higher Education Administration and Student Affairs
If you're confused as to which degree you should pursue, from MEd to MA to MPS, consider your end goal. Is this a terminal degree for you, or do you think you might continue towards your doctorate? Another suggestion is to check out the background of faculty who hold positions you aspire toward. Which degree seems most common for your future career? Also, study the curriculum carefully to ensure you're getting the coursework you need.
What kinds of courses are offered in master's in higher education administration programs? What do they teach?
No matter how a higher education administration program is titled, it will include both foundation curriculum and hands-on learning that lets you try different strategies for sharing career-related knowledge with students of all abilities.
Sample courses in higher education administration programs:
College and University Management — During this course, you'll learn how higher education organizations are structured, from community colleges to state and private institutions. Topics covered include budgeting, resource and faculty management, and fundraising.
Government Involvement in Higher Education — Discover how politics plays a role in the higher education system. This course can also cover the legal aspects of higher education administration and may even go into global affairs.
Student Affairs — Learn the role and responsibilities assigned to a student affairs professional. You'll cover all the aspects of student development, including their social, intellectual, and emotional needs.
Ethics — No graduate study is complete without a course on ethics. In the higher education system, the study of morals and behaviors is particularly relevant.
Variations in coursework in higher education administration programs
Program curricula will vary depending on the school's goals. Some of the factors of your decision will include cost and time to complete, but you cannot underestimate the importance of the coursework in the program. Make certain to research all the courses in a program you're considering to make sure they are relevant to your goals.
What else makes graduate higher education administration programs unique?
Train with field professionals — While pursuing your degree in higher education administration, you'll be learning from and working with professionals who hold the exact positions you hope to obtain. Your instructors' jobs will reflect your coursework each day.
Gain experience through assistantships and internships — Whether it's at the college in which you're enrolled or a nearby institution, real work experience helps you find where your passion lies, and which department interests you the most.
Specialize — Higher education administration opportunities come in many forms. The role of the Student Affairs Administrator is much different from Dean of Admissions. This graduate program lets you find the right fit for your unique talents.
Learn new techniques and practices — Online classes, international study programs, and new career majors are changing the world of higher education. Your graduate program will prepare you to keep up with an ever-changing contemporary learning system, not to mention the expected increase in student enrollment over the next few years.
When it comes to finding the right higher education administration program, options are a very good thing. Do your research and find the best match for your interests and goals.
What jobs are available to people with a master's in higher education administration?
Jobs in higher education administration are expected to increase over the next ten years to keep up with student enrollment, according to the Bureau of Labor Statistics. Persons with an advanced degree should be able to apply for a variety of positions within the educational system.
Education – PreK-12 and universities or colleges
Schools at all levels are realizing the benefits of higher education administration programs. You may be able to offer career-related education for students at nearly any level.
Director of Student Affairs

Lead staff in managing various departments, from athletics to counseling
Prepare and monitor the departmental budget
Handle complaints and investigations

Dean of Admissions

Oversee financial aid and scholarships
Evaluate students prior to admission
Manage staff of student recruiters

Alumni Relations Director

Organize all reunion and homecoming events
Engage alumni through communication via social media, printed magazines, and email
Manage a team of volunteers and paid staff
Other corporations and businesses
Organizations in other sectors realize the benefit of higher education administration training for employees at all levels. They want to boost their existing workforce by providing quality teachers. This is another employment opportunity for those with a teaching background.
Educational Policy Researchers

Implement research projects on education
Review past studies
Publish technical documents and research papers

Analysts

Develop large-scale assessment tools to measure educational progress
Manage research and development aimed at education
Support team members with contemporary data
---
Source
---