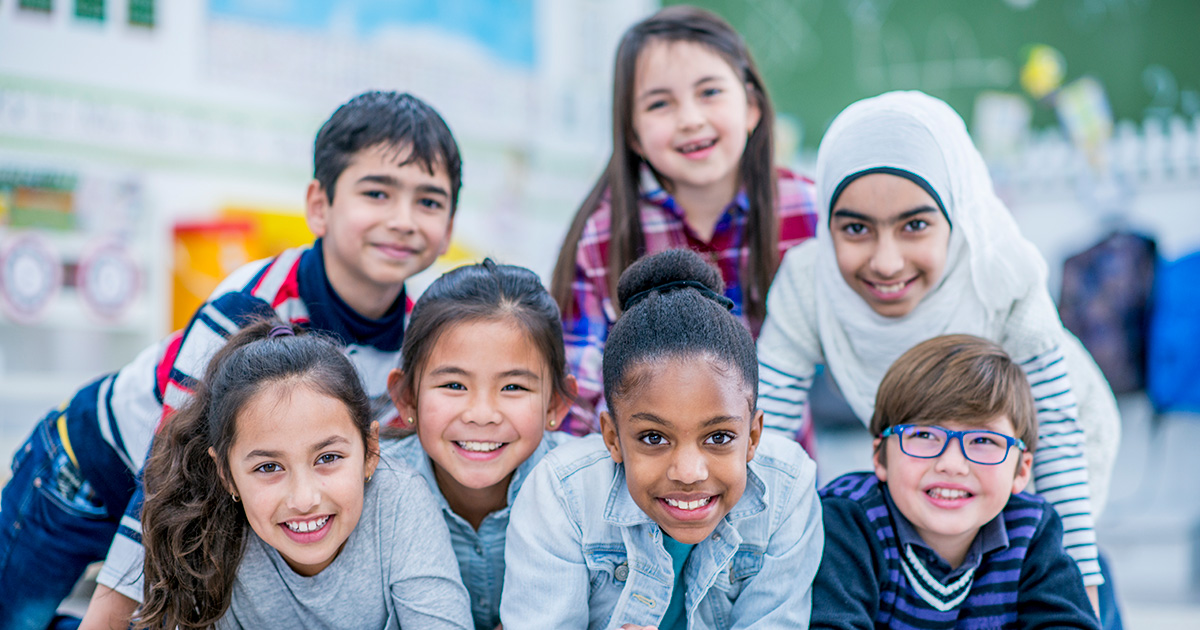 Your guide to graduate degrees in TESOL/ESL/ELL education
What is the most widely spoken native language in the world? If you guessed English, you're wrong. The answer is actually Chinese: the combined Mandarin and Cantonese dialects leading the way with over 980 million native speakers. English is a distant third, with only 375 million total native speakers.
Why, then, the buzz around English language education? Though native speakers make up a relatively small figure, the sum of all native and non-native English speakers worldwide is up to 1.5 billion; and the total is projected to increase to two billion by decade's end—about 25% of the world's projected population.
As global economies grow more intertwined, English is the unifying factor. At the TESOL 2014 International Convention & English Language Expo, keynote speaker Dr. Surin Pitsuwan, Thai politician and former Secretary-General of the Association of Southeast Asian Nations, quoted, "We communicate in English, we negotiate in English, and we sing karaoke in English." Dr. Pitsuwan's observations highlight the world's demand to learn English to not only conduct business, education, and diplomacy, but to share in cultural and societal festivities as well.
Teachers support the world's demand for English language education
The demand for English language skills is increasing and so is the need for quality instructors who can teach English to students in America and abroad. Universities play a vital role in preparing the English teachers of tomorrow—graduate programs in teaching English to speakers of other languages (TESOL) prepare instructors for these high-demand careers.
Is an advanced degree in TESOL education right for me?
The question on most people's minds is whether a master's degree in TESOL is required to teach abroad at the primary and secondary levels (ie: K-12 equivalent). We want to be extremely clear that, in almost all countries, you do not need a TESOL-related master's in order to land a teaching job. Most host countries either prefer or require a bachelor's degree; a certificate or endorsement in TESOL certainly helps; and a master's is icing on the cake.
Keep in mind that master degree programs are big financial commitments. If your ultimate goal is to teach abroad, make sure you research how to make yourself the most attractive candidate in that specific country. Do not invest thousands of hard-earned dollars into a master's degree if you don't need one to reach your goal.
When does a TESOL master's program make sense?
Graduate TESOL programs do more than just qualify you to teach English as a second language (ESL). You're ingrained with the discipline and knowledge to serve as a leading resource in any community with an English language learning (ELL) population. TESOL master's programs also deepen your understanding of the pedagogy fundamental to second language acquisition.
Also, the majority of community colleges require instructors to hold a master's degree. If you want to teach English to students or teach TESOL classes at your local city college, you'll most likely need a master's education.
There are many points to consider as you look for the right graduate degree program. Let's start with two major factors:
Are your personal/professional interests specifically focused on language learners?
Do your personal/professional goals align with expected outcomes of a graduate TESOL/ESL/ELL education?
Are your personal and professional interests specifically focused on language learners?
Are you interested in language and the process of language acquisition?
Do you enjoy the challenge of helping others communicate and acquire vocabulary in a new language?
Can you stay cool and patient through the learning process, especially for those who may be frustrated and/or overwhelmed by the task of learning a new language?
How well do your personal/professional goals mesh with graduate work in TESOL/ESL/ELL education?
How do you plan to leverage your specialized focus to enhance your school or community?
Are you interested in helping and working with families from a range of different cultures acclimate to your city and neighborhood?
Are you open to collaborating with general education teachers on lesson plans and pedagogical approach?
Are you looking for an opportunity to teach and work in another country?
How do I choose a graduate TESOL/ESL/ELL education program?
TESOL/ESL/ELL programs are designed for people who are interested in teaching English to domestic students or in an international teaching program. There are even programs that prepare you to teach English to business professionals in corporate settings.
Choose the program that's best suited for the type of career you'd like to pursue. You may decide to go with a program that will give you a broad base to build from, or you may be ready to find a more specialized program so that you can immediately begin working in your chosen field.
Online or campus program?
Today's technology allows for a multitude of options when it comes to online learning. Stay flexible when thinking about how you'd like to earn your degree.
Common TESOL/ESL/ELL education program titles
Throughout our guide, we reference "TESOL/ESL/ELL education" programs because this is an inclusive and recognizable phrase that refers to graduate education work in teaching English to non-native speakers. Because schools offer programs with many different names, here's a roundup of various program titles:
English Language Development
Curriculum & Instruction in ESOL (English to Speakers of Other Languages)
TESOL (Teaching English to Speakers of Other Languages)
ELL (English Language Learning)
ENL (English as a New Language)
Bilingual Education
ESL (English as a Second Language)
Coursework in teaching English language education programs
All degrees under the TESOL education category include a similar foundational curriculum that enhances your understanding of language acquisition pedagogy and prepares you to work with students in real time.
Here is a sampling of coursework commonly available in English language acquisition graduate programs:
Language development – instruction: Learning the most effective methods of teaching language is a keystone of any graduate program for teachers of English. You'll learn concrete strategies to employ in the classroom, as well as methods for troubleshooting when students are struggling to learn basic and advanced English language mechanics.
Language theory and research: These courses furthers your understanding of how humans learn and absorb new languages. Coursework also prepares you to conduct your own scholarship on current trends and enduring questions in your field of study.
Curriculum development: These courses instill the knowledge to develop and enhance English language learning curriculum for individual students as well as your school's language program at large. You'll learn creative and effective ways to involve parents and the community in second language education programs.
ELL assessment: Benchmarking students' English language proficiency is critical to understanding progress in language acquisition. You will learn how to measure student language competency throughout the curriculum to ensure students are continuing to build upon foundational concepts and acquire new vocabulary regularly.
Variations in coursework amongst TESOL/ESL/ELL education master's programs
The variety in curriculum is based on the intended goals of the graduate TESOL program. Besides cost, time-to-completion and other variables, actual coursework must be a significant factor in your decision. Make sure you research the actual courses to find the most relevant program for your goals!
What makes each TESOL/ESL/ELL graduate program unique? The intended teaching setting is one of the factors that will affect your experience. Other aspects to consider:
Learner demographics: Coursework typically focuses on either the K-12 spectrum or adult learner populations. Sometimes, you'll see courses that cater to a specific subset of learners. For example, some programs are pertinent to only elementary-aged students, while others focus on adult learners who are learning English in a corporate/professional setting.
Workplace environment: Curriculum may prepare you for one or more types of workplace environments, including classrooms, lecture halls, and professional organizations. Be sure to ask about relevant settings when you are applying for the program. If you have dreams of teaching in another country, but your courses are geared towards teaching in American schools, you'll want to know that well before your first class gets underway.
Online/distance learning: Some programs specifically focus on online/distance modes of instruction. Online learning and teaching is covered in most programs to a certain extent—many others cover educational technology only in the scope of distance learning.
Options are great to have when it comes to choosing the right graduate program. Research and decide on the best option for you and your goals!
Career opportunities for TESOL/ESL/ELL graduates
Graduate degrees for educators generally open the door to advanced certification, promotions, higher salaries, and expanded professional responsibilities. In case you missed it, here's a link to the overview of career benefits for obtaining your advanced degree. We have no doubts your TESOL master's degree will make you better at your present job; or help you land one if you're completing your undergraduate degree; or taking a break from work.
If you're venturing out from your current role or looking at a different industry altogether, this section is for you. We highlight several distinct career possibilities that can be more easily achieved by earning a master's in TESOL/ESL/ELL education.
Who employs TESOL/ESL/ELL education graduates?
Education master's programs primarily benefit professionals who are interested in working directly with students in the classroom; however this credential also prepares you for roles in international business and/or nonprofit agencies. Here are some industries and positions to consider once you earn your degree:
Education: K-12 schools in the United States and abroad
Schools serving students of all ages in a variety of different countries need teachers who are prepared to teach English. Employers include preschools, elementary, middle, and high schools as well as higher education institutions and career colleges. You can find work as a teacher, curriculum coordinator, translator, and, coupled with classroom experience, you may be qualified for a supervisory or administrative role as well.
Remember, most host countries do not require instructors to hold a master's degree to teach English. Do your research!
Businesses, nonprofits, government, military
Organizations across all sectors require assistance teaching English to people from every walk of life. From corporate training to refugee support, there are a number of roles that your degree better qualifies you for, including:
Corporate trainer/instructor

Develop and deliver training and workshops to facilitate efficient acquisition of English for business purposes

Translator/teacher for refugees in hospitals, schools, or other war torn areas

Provide English instruction to refugees who need assistance navigating the process of applying for asylum in an English speaking country and/or communicating basic needs to English speaking providers and aid workers

Teacher for adult learners

Provide instruction for adults in the United States or other countries in a community setting, such as a resource center or night school
A graduate degree in TESOL/ESL/ELL helps open the door to creative, helpful careers that challenge you and require you to keep building your skills as you teach others how to use English to communicate and move toward their own goals and dreams.
---
Sources
---