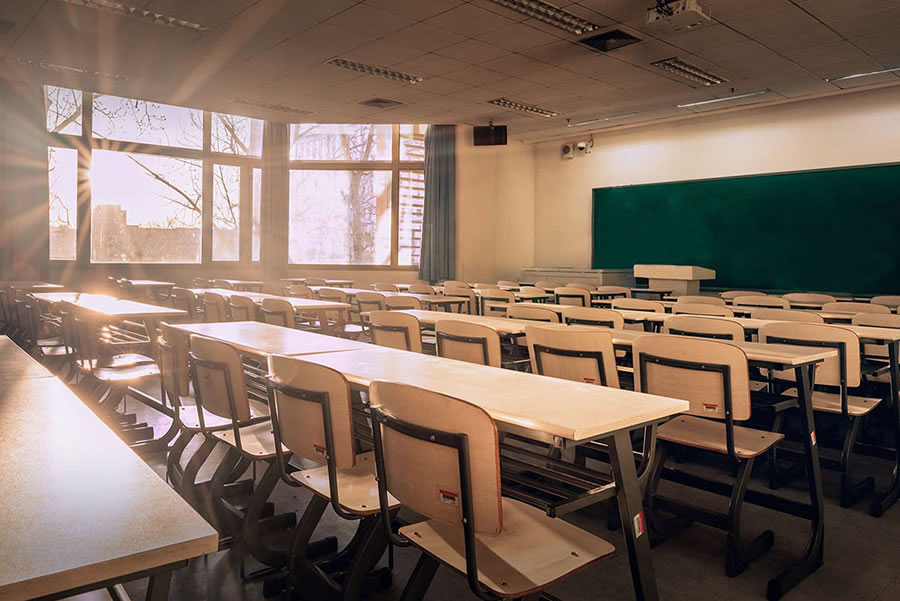 Master's in Social Studies Education & Teaching History
Social studies and teaching history today can't just be about memorizing war dates or essays on the Louisiana Purchase. Of course, that's part of it — but to really prepare students to be empowered, active citizens of our interconnected world, great social studies instructors go beyond the textbook. In unique ways, they explain why social studies is important in modern times, and get students excited about class. Ready to build your usable toolkit of websites and lesson plans? Explore these Master's degree programs in social studies education.
The goal of a graduate teaching program in social studies and history is for you to develop a concrete understanding of the integration of project-based learning with the subjects. At the same time, a program should aim to invigorate the teaching of social studies professionals and energize students to work with history in a way that demonstrates the power of critical thinking in a globalizing world.
Universities With A Master's Degree Program in Social Studies Education
Location: Boulder, CO - Google Maps

Quick summary about the university:
---
Location: Columbia, MO - Google Maps

Quick summary about the university:
---
Location: Williamsburg, KY - Google Maps

Quick summary about the university:
---
Location: University Park, PA - Google Maps

Quick summary about the university:
Admissions Rate: 64%
Annual Net Tuition (full-time student): $27,265
Student Aid Calculator: tuition.psu.edu/CostEstimate.aspx
Accreditation: Middle States Commission on Higher Education
---
Location: Pittsburgh, PA - Google Maps

Quick summary about the university:
Admissions Rate: 62%
Annual Net Tuition (full-time student): $17,855
Student Aid Calculator: npc.collegeboard.org/student/app/pitt
Accreditation: Middle States Commission on Higher Education
---
Location: Fort Lauderdale, FL - Google Maps

Quick summary about the university:
Admissions Rate: 58%
Annual Net Tuition (full-time student): $28,175
Student Aid Calculator: www.nova.edu/npc/
Accreditation: Southern Association of Colleges and Schools Commission on Colleges
---
Location: Fort Lauderdale, FL - Google Maps

Quick summary about the university:
Admissions Rate: 58%
Annual Net Tuition (full-time student): $28,175
Student Aid Calculator: www.nova.edu/npc/
Accreditation: Southern Association of Colleges and Schools Commission on Colleges
---
Location: Buffalo, NY - Google Maps

Quick summary about the university:
---
Location: Brockport, NY - Google Maps

Quick summary about the university:
---
Location: New York, NY - Google Maps

Quick summary about the university:
Admissions Rate: 28%
Annual Net Tuition (full-time student): $35,390
Student Aid Calculator: www.nyu.edu/financial.aid/misc/npc/
Accreditation: Middle States Commission on Higher Education
---