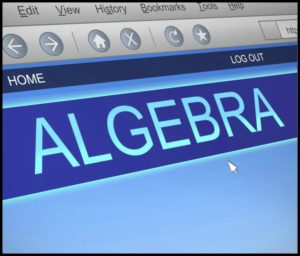 Teachers and parents often look for understandable and engaging math software programs to use when teaching elementary mathematics. Software programs often serve their purpose best when they are used as a supplemental education tool to traditional classroom instruction. Many children take more interest in computer-based learning due to their visually appealing and interactive nature. Luckily, teachers and parents looking for math software have a bevy of programs to choose from.
Math Missions: Grades K-2
The Math Missions software program is for students who need extra time outside the classroom working on math concepts. The program is designed for young children — usually between ages 5 and 8 — for the purpose of facilitating logic and reasoning skills. Children follow along with a plot, completing arcade-style games and receiving achievement awards along the way. Math Missions is especially geared toward elementary-aged children, as it teaches the basic addition and subtraction concepts, as well as how to count money, read time and temperature, take measurements and sort.
Dreambox Learning Math: Grades K-8
More and more, web-based software is gaining momentum with educators, as it can be used from any computer with Internet access. Dreambox Learning Math for Grades K-8 is a web-based software program that is perhaps the easiest to use because there is no software to install. Students simply log-in and complete dozens of math lessons, while parents follow up on their child's progress with easy-to-read progress reports. The format of Dreambox Learning Math is a drill format instead of a teaching format. Learning is disguised as fun, as all of the lessons take place in "Adventure Park," where players can earn tokens to use at a carnival. This program is an ideal way to supplement classroom lessons or to use as an engaging activity for students who are home schooled.
Timez Attack: Grades 2-4
Moving children from addition and subtraction to multiplication is no easy task, and there is no way of getting around the need to learn multiplication tables. Flash cards may be boring, but an interactive video game is not. When students play Timez Attack, they are highly motivated to memorize multiplication solutions as quickly as possible, to get their virtual character out of the dark underground dungeon they have been trapped in. Escaping requires kids to confront doorway guards who make them answer questions about multiplication in order to get out. This game is geared toward children in second, third and fourth grade. Please note that it may not be appropriate for children under age 7.
Math Success Deluxe: Grades 4-12
Software for older kids is less about animation and bright colors and more about helping kids stay interested while learning new mathematical concepts. Math Success Deluxe for grades 4 through 12 is one of the premier math software programs used by both parents and teachers all over the country. Students using this software program are exposed to algebraic concepts and geometry, as well as statistics and probability. Registering the software allows for access to Tutor.com, and students are sure to be well-occupied with more than 2,000 exercises and activities.