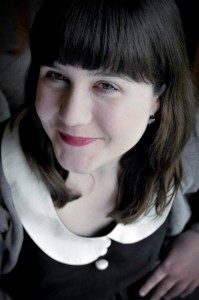 Educators have a wide variety of needs when it comes to classroom management, but according to Stacy Erickson, most of the time they are generally just overwhelmed. That situation can often be addressed by reducing the amount of stimulation in the room.
Giving teachers tips on classroom transitions and cleanup time
In Erickson's work as a professional organizer specializing in child and family environments, many teachers have told her how difficult transitions are in their classrooms. Erickson usually suggests that teachers look at the amount of transitions and see if they can be reduced. Giving children more time for free play leads to fewer transitions in general.
Teaching staff have also complained that children don't clean up properly, but Erickson offers an easy solution. "For this, my co-trainer and I teach them a 'descriptive cue sequence' in which they signal cleanup time to the students with something nonverbal (flicker of the lights, bell ring) and then give the children information on what needs to be cleaned up without being directive," she said.
If providing information doesn't work at first (for example, saying "The dolls are on the ground. They go in the basket,") then Erickson instructs them to go to a more directive mode, but only after students have been given a good amount of information.
Erickson said that teachers also complain about how areas don't get cleaned up as children move from center to center. For this, she recommends having less stuff out in general — when classroom items are reduced by half, cleanup takes less time and is less overwhelming for both students and their teacher.
Modifying the classroom environment for better student focus
How can learning and teaching strategies be improved through classroom management? The work Erickson does focuses on classroom management through modifying the environment. She emphasizes to early educators that by having less stuff, children can focus better on the task at hand. Erickson cites a study from Oregon State University that found children who focus for longer periods in preschool are more likely to complete college later on.
Supporting learning at home for preschool and elementary students
Erickson encourages parents to have areas of the home where preschool children can play freely with a small amount of stuff so that they can focus better. When it comes to elementary school children, she recommends that parents address their child's learning style. For example, if the child is a social learner, they should have the child complete homework at the kitchen table rather than a solitary desk in their room.
Adding organization to your classroom management checklist
Erickson offers several tips for teachers on how to effectively organize their classrooms. An orderly classroom can stop many problems before they happen.
Clear counters = a calm classroom environment
Classroom counters should have only what you need on them. Adults are stimulated by clutter just as much as kids are. "Having cluttered counters and tables can also show a lack of professionalism to parents, which is a huge issue in early childhood education," said Erickson. "Working hard to appear professional and have a clean and calm environment can make a huge difference."
Keep a mininum number of toys accessible all the time
Make the number of toys that are out and accessible to children to a minimum. You can always add more if you need to or bring certain toys out at specific times. Children are much less likely to get bored with fewer choices than they are to get overstimulated from too many toys to choose from.
Donate or dispose of classroom items whenever they build up
Don't be afraid to throw things away or donate them. The more stuff there is in your classroom or space, the more there is to manage — having less stuff can keep the general workload lower and stress to a minimum.
Erin Flynn Jay is a writer, editor and publicist, working mainly with authors and small businesses since 2001. Erin's interests also reach into the educational space, where her affinity for innovation spurs articles about early childhood education and learning strategies. She is based in Philadelphia.
Learn More: Click to view related resources.