For generations of K-12 students, a paper notebook or three-ring binder was a necessity for classroom organization. But thanks to technology, today's students can cast aside paper organizers in favor of mobile apps that take classroom organization to a whole new level.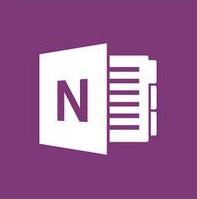 Mobile organization apps let students combine lecture notes, study materials and classroom resources into a versatile package that can be fully customized and updated on the go using smartphones and tablets. A new app can be just the tool a student needs to boost classroom organization skills at the start of a new school year.
Among popular apps worth considering is the Microsoft OneNote app for Windows, Mac and Android users. It was released in early 2014 as a stand-alone version of the well-established OneNote program included with the Microsoft Office Suite for PC users.
Getting started
Students start by entering and saving raw lecture and study notes onto the app canvas; the notes are later combined and placed into individual notebooks.
Next, students can create custom pages and embed images, audio clips and Web hyperlinks into them and add them to the notebooks. Pages can be swapped between notebooks and shared with classmates, teachers and parents.
Streamlining tasks
The Microsoft OneNote app offers numerous ways for students to streamline their classroom note-taking and organization tasks. Among them:
Quickly writing and saving digital lecture notes for study, research or sharing.
Creating notebooks for specific subjects, class projects and study guides.
Syncing notebooks across multiple devices and the Web using a related free program called OneDrive. Updates are simultaneous across all devices.
Organizing class schedules, project deadlines and to-do lists in multiple ways such as by date, time or location.
Using a smartphone or tablet camera to capture lecture notes from a whiteboard quickly and accurately and incorporate them into study notes.
Customizing materials
The ability to customize, save, organize and share documents, images and multimedia is a core feature of the OneNote app. Students can use several building blocks to customize their digital pages and notebooks, including:
Format. Text can be saved in various fonts and in bold, italic, underlined or colored highlights; paragraphs can be indented for easier reading.
Layout. Written documents have a consistent look and feel when synced across multiple computers and devices.
Multimedia. Audio and video captured from smartphones, tablets or other devices can be incorporated into documents and notebooks.
Search tool. Notes, documents, or any other saved files can be quickly found by typing in a search keyword or phrase.
Templates. Prebuilt templates can be customized for various academic subjects and purposes including lecture notes, study questions, to-do lists and planners.
Download details

The Microsoft OneNote app is free and can be downloaded through Google Play and iTunes. Users need to open a free Microsoft account before starting. The app is compatible with smartphones and tablets running the Android operating system 4.0 or later. Apple users can run the app on iPhones and iPad tablets running iOS version 7.0 or later, and on desktop Macs running OSX 10.9 ("Mavericks") or later. Visit the website.