Current Events
The Jeffco Protests: How a Proposed Curriculum Review Board Created 'Little Rebels'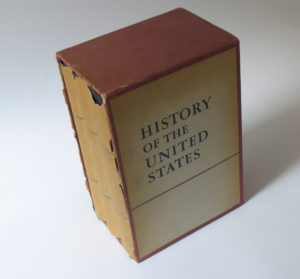 For almost two weeks, students in Colorado's Jefferson County school district — often shortened to Jeffco — engaged in acts of civil disobedience. Some walked out of class; others rallied before or after school, holding signs saying "Don't Make History a Mystery" and "Protest IS Patriotism."
The protesters were angry about the JeffCo school board's proposed committee to review district curriculum beginning with Advanced Placement United States History, also known as APUSH.
The curriculum review committee proposal heard around the world
In the November 2013 election, three new candidates won seats on the Jefferson County School Board. Although school boards are officially nonpartisan, the new board members — Ken Witt, John Newkirk and Julie Williams — made up a de facto conservative majority. Since then, ABC 7 News Denver has reported numerous clashes between the school board and the surrounding community.
It was a specific action by Jeffco's school board, however, that ignited student protests. In September 2014, member Julie Williams proposed the creation of a board-appointed curriculum review committee to "review curricular choices for conformity to JeffCo academic standards, accuracy and omissions."
The committee's initial projects would include reviewing the Advanced Placement United States History course framework to ensure that materials "promote citizenship, patriotism, essentials and benefits of the free enterprise system, respect for authority and respect for individual rights" and "should not encourage or condone civil disorder, social strife or disregard of the law. Instructional materials should present positive aspects of the United States and its heritage."
After committee discussion, the proposal was modified to remove the most controversial language about patriotism and social unrest. The motion was then tabled.
"Little Rebels" gain international media coverage
However, Williams's subsequent press release on behalf of the board emphasized that the purpose of the committee was to review (and possibly alter) APUSH curriculum. In a local interview, Williams admitted to not having studied the curriculum herself. Regardless, she perceived the committee as the will of her electorate.
Local students, parents, and educators responded with massive protests. These earned local, national and international media coverage, with headlines like "U.S. 'Little Rebels' Protest Against Changes to Curriculum," "Jefferson County School Protests Roil Swing State Politics," and "In Colorado, a Student Counterprotest to an Anti-Protest Curriculum." The American Civil Liberties Union of Colorado, the National Council of Teachers of English, and the National Coalition Against Censorship sent an open letter of support to protestors as well.
Why is Advanced Placement U.S. History content controversial?
Advanced placement courses are created by the College Board, a non-profit organization. AP classes allow high school students to earn college credit by taking university-level courses and exams. Taking an AP class is free, although students must pay around $90 for the exam (fee reductions are offered depending on family income).
Using this method, the credits students earn transfer to universities, allowing them to take more advanced classes as college freshmen. This also benefits students who cannot afford to pay college tuition for entry-level courses. Most high schools also offer students extra grade points for completing AP courses, giving students a way to boost their GPAs.
The College Board rolled out a redesigned Advanced Placement U. S. History course for the 2014-15 school year. Shortly afterwards, the Republican National Committee approved a resolution condemning the APUSH content because it "reflects a radically revisionist view of American history that emphasizes negative aspects of our nation's history while omitting or minimizing positive aspects."
The RNC resolution called for Congress to withhold federal funding from the College Board until APUSH content was rewritten.  Organizations like Concerned Women for America and American Principles in Action have supported the RNC resolution.
AP teachers: APUSH content has changed very little
AP teachers said that little actual content was changed; instead, the new APUSH framework allowed for more extensive coverage of different topics and events. Many teachers believed that the redesigned course accurately represented current scholarship on the study of history as well.
Fred Anderson, a University of Colorado Boulder professor who helped develop the new APUSH curriculum, expressed his surprise at the controversy. He said that the revisions emphasized the contextualization and analysis students would find in college-level coursework.
Anderson also noted that curriculum framework is simply a method for organizing content rather than a specific, top-down dictate of what should be taught. "The idea behind this framework was simply to be as inclusive as possible, and that means that things that make some people uncomfortable about American history should also be included," he said.
A showdown between Jeffco's school board and students, parents and teachers
In October, the Jefferson County school board met for the first time since the curriculum review committee proposal. Hundreds of people attended, and two hours of public comment was allowed at the beginning of the meeting.
At the end of the night, the Jeffco school board approved, by a 3-2 margin, a modified proposal that changed existing curriculum review policies to include input from "curriculum specialists, parents, students, teachers, and board-appointed community members."
The school board claimed that this was a compromise, but many students have vowed to continue protests out of concern that AP course content could still be censored or rejected.
Loss of AP designation can affect students' GPAs and scholarships
School districts have the power to review and reject existing curriculum. However, the College Board issued a statement saying, "If a school or district censors essential concepts from an Advanced Placement course, that course can no longer bear the 'AP' designation."
If Jeffco schools lost their AP designation, students could still take the U.S. History AP exam. However, there would be no GPA benefit. Losing this opportunity could hurt many students' chances for scholarships and eligibility for admission to competitive colleges.
A large number of universities accept transfer credit or base placement using AP course completion and AP test scores. This could potentially require college freshmen from schools without an AP designation to repeat U.S. history courses once they have entered a four-year university.
Ultimately, it is a school board's job to ensure that students get the best education possible. This goal is not served well by radically altering the Advanced Placement US History curriculum framework.
Monica Fuglei is a graduate of the University of Nebraska in Omaha and a current faculty member of Arapahoe Community College in Colorado, where she teaches composition and creative writing.