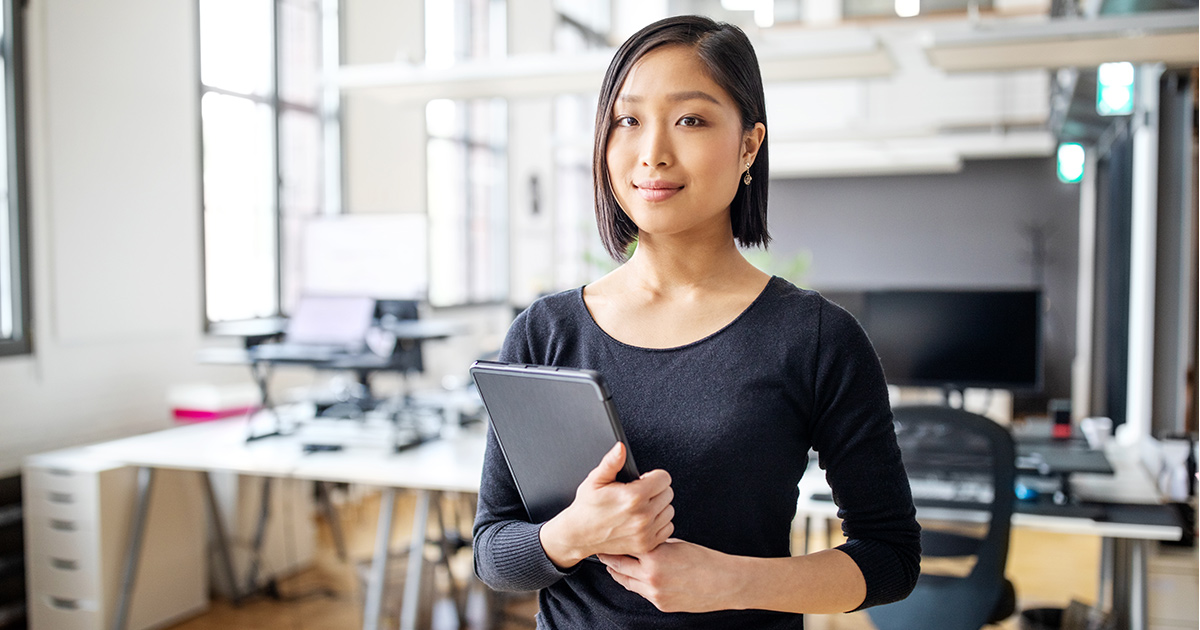 Your guide to an education specialist degree
An education specialist degree, or Ed.S., is an advanced degree intended to further the career aspirations of education professionals. Offering opportunities for deeper study in specific subsets of education, such as education leadership, technology in the classroom, or early childhood education, an education specialist degree provides extensive experience in specialized areas.
These limited degrees are intended for those who already have a foundation in education, rather than as a starting point for those new to education. Providing an opportunity to deepen knowledge and fine-tune a career path based on professional and personal interests and goals, an education specialist graduate degree has the potential to take your career in new and exciting directions.
Is an advanced degree in education right for you?
Education specialist degree programs come in many shapes and sizes. As an education specialist degree is a specialized program rather than a broader foundational program, whether or not a course of study is a good fit will depend on:
Your personal interests
Your career goals
Does an education specialist program suit your personal and professional interests?
An education specialist degree can be a fulfilling choice for many teachers interested in career growth, but it isn't the right choice for everyone. Ask yourself these kinds of questions to determine whether this course of study is right for you:
Do you have a preference for an educational subspecialty versus education on the whole?
Are you interested in entering a niche in the education field, such as technology or special education?
Do you want to enter into an administrative or leadership role in the future?
Do you want to further your career growth beyond working in the classroom?
Educational program titles — what you need to know
In general, most education specialist degree programs are titled based on the area of focus. As a specialized degree, they can take many forms, and program titles come in many different variations. These include:
Educational Leadership and Special Education Administration – This kind of program teaches leadership skills for both general education and special education program administrators.
School Psychology – School psychology programs prepare teachers to pivot to job roles as counselors and school psychologists.
Educational Technology – These technology-specific programs educate teachers on how to best make use of evolving technology in a classroom setting.
Career Counseling – Career counseling programs teach skills surrounding making career choices that can help students prepare for the future.
Curriculum and Teaching – This program is specific to the development of effective curricula and the teaching methods that best address student needs.
Early Childhood Education – Early childhood education Ed.S. programs focus on structure and educational programming for preschool, kindergarten, and elementary school programming.
Sample courses in education specialist programs:
Education specialist degrees offer a wide range of courses that can deepen an educator's classroom and administrative knowledge.
Examples of classes in an Ed.S. program include:
Developing Instructional Strategies and Curriculum – This course analyzes the methods and techniques used in classroom instruction and curricula development.
Teaching and Learning Foundations – Classwork for this program studies the foundations of how information is communicated by educators and processed by students.
Online Learning Instructional Strategies – This program teaches the evolution of online learning, including how to best provide instruction in an online environment.
Topics in Early Childhood Education – A specialized class that allows students to study either one topic or a variety of topics that apply to the evolution of early childhood education
What else makes education specialist programs unique?
Education specialist programs are considered niche graduate programs because they are not as common as Master of Education and Master of Arts in Teaching programs. However, they can be valuable to those with very specific interests, providing a way to delve into the finer points of education that are otherwise unavailable to those with a more generalized degree. Graduates from Ed.S. programs are truly specialists in their chosen areas of study.
As such, these programs are very unique and offer many educational opportunities unavailable anywhere else, with benefits including:
The ability to focus on highly specialized areas of education not taught in other programs
A way to gain advanced skills that can improve both classroom teaching and administration
Opportunities to fine-tune career goals to improve the chances of securing an ideal job
Further education in a highly important area of society
What jobs are available to people with an education specialist degree?
There are many jobs available to those with an education specialist degree. The career paths available can differ greatly based on the specific degree program in question. At most schools, a general education specialist degree is not available; students are instead required to choose a subspecialty based on career interests. As these kinds of specialties can vary greatly from one program to another, ranging from English as a second language to the principles of online learning, the job paths available are equally flexible.
Education specialist degrees are not necessarily established in a way that leads to additional licensure. While a Master of Arts in Teaching in English as a Second Language is designed to help educators become licensed in ESL, an Ed.S. in ESL is intended more for those interested in coordination or administration of these programs.
Education – PreK-12 and universities or colleges
Special Education Specialist
Oversee special education programming, including setting curricula
Evaluate student performance and work closely with teaching staff to implement best practices
Develop Individualized Educational Plans in conjunction with special education classroom teachers
Educational Technology Specialist
Coordinate implementation of technological solutions in classroom settings, including computers, hardware, and software
Coach teachers on how to best utilize technology in both classroom teaching and assigning homework
Oversee the implementation and organization of distance learning programs
Principal
Oversee general school operations, including hiring teachers and other staff members
Manage the school budget and the creation of school policies
Communicate with parents, teachers, and students to create a safe and beneficial educational environment
Other corporations and businesses
Corporate Staff Trainer
Develop and implement staff training program
Lead professional development workshops for staff
Collaborate with human resources personnel
Educational Sales
Develop relationships with educators
Promote education materials
Conduct outreach via email, social media, webinars, and phone calls
---
Source
---