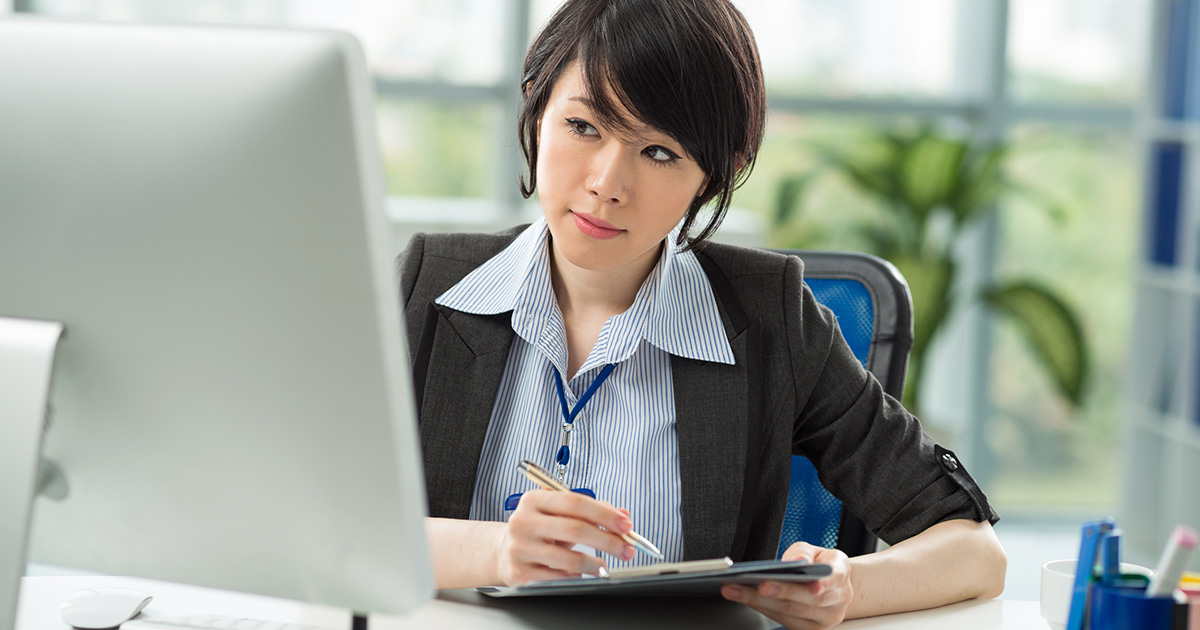 Your guide to graduate degrees in educational leadership
As an educator, do you feel led to drive change in the system, rally teachers to create better experiences for students, or implement schools in a new location? 
Do you have the feeling that you could do a better job running the ship? If you've ever had such thoughts, then a graduate degree in education leadership might be the formal training you need to boost your career.

Educational systems across the country are evolving at a rapid pace. From corporate training to K-12 education, technology and a constant influx of information are changing the way learners receive and assimilate information. Schools and educational programs are caught in this whirlwind. Strong leadership is critical to ensure student needs and goals aren't lost in the process. One way to prepare yourself for a leadership role in education is through a degree program.

Is an advanced degree in educational leadership right for me?
As you begin searching for a graduate degree program, you'll have to consider a myriad of factors. As you dive into your research, take some time to consider if an advanced degree in educational leadership is right for you. If your goals and experience don't align with such a degree, it might make sense to choose another path. We suggest you begin by considering your:
Personal and professional interests
Personal and professional goals
Does a master's in educational leadership match your interests, both personal and professional?
Do you want to work in an educational environment but don't feel driven to maintain a direct daily connection with the classroom or with students?
Do you constantly have ideas about policies or ways to implement positive change in an educational organization?
Can you manage ideas and people within a politically charged or high-stress environment?
Would a master's in educational leadership help you meet professional and personal goals?
Do you want to move up in an educational environment?
Do your professional goals include titles, more pay, and expanded responsibilities?
Do you have a desire to lead people, or have you ever considered a management role?
These are all questions to ask yourself before considering a graduate degree in educational leadership. Be honest as you consider these questions. Advanced degrees exist to help you achieve almost any goal. If you aren't comfortable taking charge of a situation or you truly have no desire to leave a classroom setting, a different degree might better suit your needs. If you want to branch up or out – or even if you just enjoy learning and want to incorporate new skillsets into your resume – a master's in education leadership could be the right choice.
How do I choose a graduate education leadership program?
We won't repeat why a master's degree is good for your professional standing. As someone interested in or involved in education, you know what a degree is worth. If you want to move into a leadership role, then you've likely decided that a master's in educational leadership is the degree that best supports your future plans.
Keep in mind that an educational leadership degree isn't just for teachers or those who would like to become principal or college deans one day. Educational consultants, corporate training managers, local and state educational advisors, and student advisors might all find such a degree useful.

By any other name: educational leadership program titles
So far, we've been talking about educational leadership programs. While this terminology is common among graduate leadership programs for educators, anyone involved in education or learning knows that terminology is often relevant. Because each graduate school sees educational leadership through a different lens – and each school delivers programs for different purposes – the programs fall under a variety of titles, including:
Teacher leadership
Curriculum and instruction leadership
Education leadership
Instruction leadership
Education management
School leader
One of the differences between certain programs is the credential you earn upon receiving your degree. Do you know if you'll be an MA, MS, MAT, or MEd and why it might matter? If not, check out our guide explaining the different program titles.
Master's in educational leadership or educational administration?
Many folks often lump these two types of programs together. Generally, much of the coursework parallels one another. The biggest difference between the two is the primary objective of the curriculum:
Educational leadership focuses on developing people and communities
Educational administration focuses on optimizing processes and systems
You will learn many of the same types of theoretical approaches to and practical applications of teaching no matter the program. Be honest with yourself about whether you want to focus more on people or processes.
What kinds of master's educational leadership programs are available? And what will I learn?
Common coursework in educational leadership master's programs
Regardless of the title of the program, advanced degree programs in educational leadership prepare you to lead others, maintain quality learning initiatives, and supervise curriculum work within educational organizations.
Most graduate-level educational leadership programs offer coursework on:
Assessment and Evaluation: Education means nothing without assessment – that's why you're going to study so hard for the finals in your master's of educational leadership classes. Assessment and evaluation prove that education works; a leader in any educational setting must understand how to assess individuals, classes, curriculums, workers, and overall school systems.
Curriculum Design: School and training leaders must design curriculum, implement curriculum, and update curriculum so that students are exposed to best practices and the most current, relevant research possible.
School Finance: Leaders, especially at the administrative level, are often responsible for budgets and expenses. Finance and operations courses cover the operation of facilities, school support, and engaging with board and community members on budgets and other matters.
Ethics and Law: Educational settings come with their own sets of ethics and laws, particularly when you work with minors. Ethical decisions come throughout the day for educational leaders, and principals and other leaders must always be aware of legal mandates regarding confidentiality, security and supervision, boundaries, and special needs.
Educational Research: Educators at all levels can never give up on a quest to learn, and this is especially true of leaders. The education leader must also be a researcher, bringing new ideas, best practices, and updated data into the fold on a regular basis. This is why so many graduate level programs include research-based coursework.
Coursework in educational leadership programs does vary
If the coursework for every program was exactly the same, there'd be no reason to research or choose a certain program over another. While common coursework is found in most educational leadership degrees, you'll find that each program has tailored subjects to meet specific needs. That means the type of coursework becomes a factor for your decision. If you're interested in corporate education, then ethics, law, and finance coursework is necessary. If you're interested in an elementary administration position, you'd be equally concerned with curriculum development and student-centered instruction classes.
So, what makes graduate educational leadership programs different from one another?
Graduate educational leadership programs are a bit like lollipops. They are all roughly the same size and shape, but each has a unique flavor. It's that flavor – the way the program puts together coursework and requirements and what it expects out of its students – that makes each program unique. Published outcomes are a great way to see how a program is different from another. Some outcomes expected by various educational leadership programs include:

Being able to design and implement curriculum to a large body of student of various ages via a team of educators and within state and federal guidelines.
Providing support to educators in or outside of the classroom to help achieve overall organizational and student goals.
Leading educational improvements via research and data-backed methods.
Planning and implementing instructional models in classroom or corporate educational situations, including special needs students or diverse populations of learners.
Developing and maintaining school, facility, or departmental budgets.
Options might seem overwhelming; taking the time to research programs in depth lets you choose one that matches your own expectations.
Career opportunities for educational leadership master's graduates
Graduate degrees are often a path to better pay, more responsibility, or promotions and titles. Check out our article on all the benefits you can enjoy with an advanced degree.
While an advanced degree can help you move up, it can also help you find work in a new industry. Here are a few career doors that might open for you if you obtain a master's degree in educational leadership.
What jobs are available for someone with a master's in educational leadership?
Educational experts and leaders can find work across a variety of industries, from traditional educational facilities to corporate jobs.
Education: preK-12 schools and universities/colleges
We already talked about how leaders are critical for schools and education facilities. Teams can't succeed without someone leading them, and students and teachers are just teams working toward the goal of education. Here are some careers available in schools for someone with an advanced degree in educational leadership:
Department Chair

Supervises teachers within a certain department or subject, usually at the high school or college level
Works with teams to select, develop, or implement curriculum

Education Advisor

Provides input on rules and regulations at a local, state, or federal level
Works with schools to implement curriculum
Advices school boards or other bodies regarding decisions, best practices, and new research

Principal

Acts as a direct supervisor to department heads or teachers
Implements and manages new curriculum
Manages school finances and buildings as allocated by local school boards
Acts as a liaison between the school and the board
Note that becoming a principal requires a lot of hard work. More importantly, the majority of states require principals (and other school administrators) to hold certain licenses and/or certifications to qualify. Though a degree alone won't get you to journey's end, a master's in educational leadership can be a great step in the right direction.
Businesses, nonprofits, government, military
You don't have to work in or with a school to make use of an educational leadership degree. Here are some alternative career paths to consider:
Corporate training manager
Director of knowledge management
Chief learning officer
---