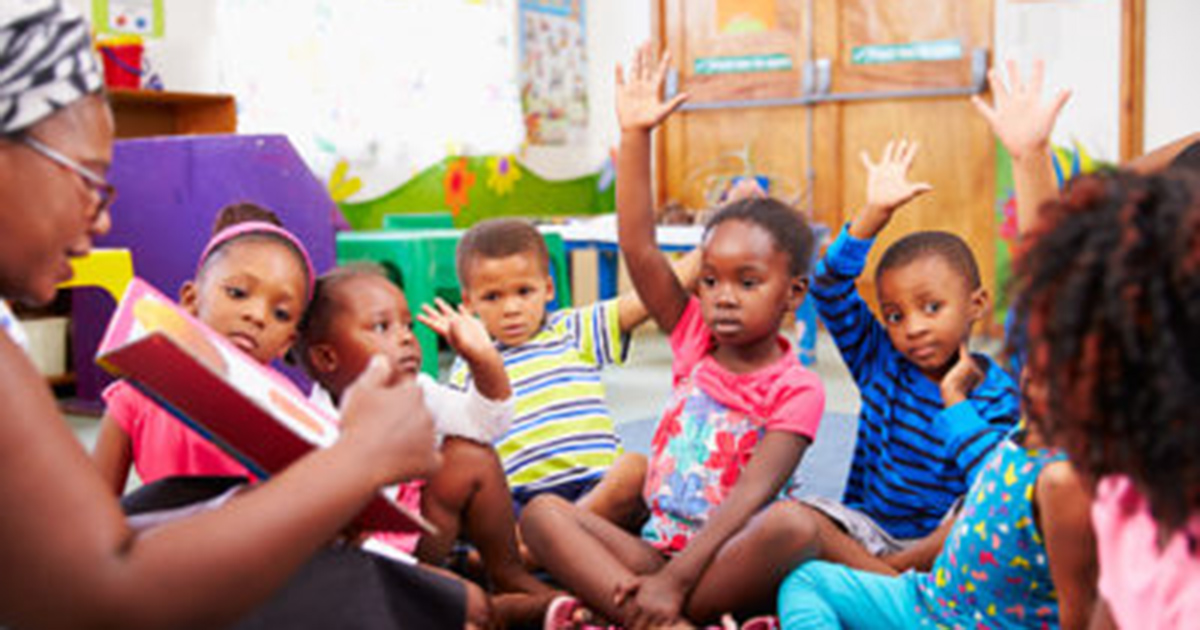 Bachelor's in Education Degrees & Programs
Maybe you've always wanted to be an elementary school teacher. Or you're interested in becoming a high school math and science teacher. Or perhaps there's something about the transitional "tween" years of middle school that particularly appeals to you. A Bachelor's in education is a great way for entering the teaching profession.
Bachelor's in Education Goals:
Upon completion of a Bachelor's in Education program, an undergraduate should ideally have the following skills and knowledge:
Model dispositions, ethics, and communication skills befitting a professional educator.
Recognize how their own morals, biases, experiences, and privilege impact teaching practices.
Foster culturally responsive learning environments that are inclusive of families and communities.
Demonstrate knowledge of specific subject matter and developmentally appropriate instructional strategies.
Utilize effective instructional and assessment practices that meet diverse student learning needs.
Value and inform professional growth through inquiry and research.
---
Bachelor's in Education Programs of Interest
---
Universities With An Online Bachelor's in Education
Location: Hattiesburg, MS - Google Maps

Quick summary about the university:
---
Location: Prescott, AZ - Google Maps

Quick summary about the university:
---
Location: Fayette, MO - Google Maps

Quick summary about the university:
---
Location: Fayette, MO - Google Maps

Quick summary about the university:
---
Location: Toledo, OH - Google Maps

Quick summary about the university:
---
Location: Honolulu, HI - Google Maps

Quick summary about the university:
---
Location: Hays, KS - Google Maps

Quick summary about the university:
---
Location: Madison, SD - Google Maps

Quick summary about the university:
---
Location: Durham, NC - Google Maps

Quick summary about the university:
---
Location: Kearney, NE - Google Maps

Quick summary about the university:
---
Location: Ottawa, KS - Google Maps

Quick summary about the university:
---
Location: Philadelphia, PA - Google Maps

Quick summary about the university:
---
Location: Greenville, NC - Google Maps

Quick summary about the university:
---
Location: Columbia, MO - Google Maps

Quick summary about the university:
---
Location: Riverside, CA - Google Maps

Quick summary about the university:
---
Location: Cincinnati, OH - Google Maps

Quick summary about the university:
---
Location: Superior, WI - Google Maps

Quick summary about the university:
---
Location: Saint Mary of the Woods, IN - Google Maps

Quick summary about the university:
---
Location: Monroe, LA - Google Maps

Quick summary about the university:
---
Location: Juneau, AK - Google Maps

Quick summary about the university:
---
Location: Wilmore, KY - Google Maps

Quick summary about the university:
---
Location: Boone, NC - Google Maps

Quick summary about the university:
Admissions Rate: 70%
Annual Net Tuition (full-time student): $6,679
Student Aid Calculator: appstate.edu/npc/
Accreditation: Southern Association of Colleges and Schools Commission on Colleges
---
Location: Boone, NC - Google Maps

Quick summary about the university:
Admissions Rate: 70%
Annual Net Tuition (full-time student): $6,679
Student Aid Calculator: appstate.edu/npc/
Accreditation: Southern Association of Colleges and Schools Commission on Colleges
---
Location: Parkville, MO - Google Maps

Quick summary about the university:
Admissions Rate: 69%
Annual Net Tuition (full-time student): $9,497
Student Aid Calculator: www.park.edu/admissions/
Accreditation: Higher Learning Commission
---
Location: Irvine, CA - Google Maps

Quick summary about the university:
Admissions Rate: 68%
Annual Net Tuition (full-time student): $14,705
Student Aid Calculator: brandman.studentaidcalculator.com/survey.aspx
Accreditation: Western Association of Schools and Colleges Senior Colleges and University Commission
---
Location: Winston-Salem, NC - Google Maps

Quick summary about the university:
---
Location: Wilmington, NC - Google Maps

Quick summary about the university:
---
Location: Bemidji, MN - Google Maps

Quick summary about the university:
---
Location: Fayetteville, AR - Google Maps

Quick summary about the university:
---
Location: Lincoln, NE - Google Maps

Quick summary about the university:
Admissions Rate: 64%
Annual Net Tuition (full-time student): $9,764
Student Aid Calculator: wam.unl.edu/cost/calculator.jsp
Accreditation: Higher Learning Commission
---