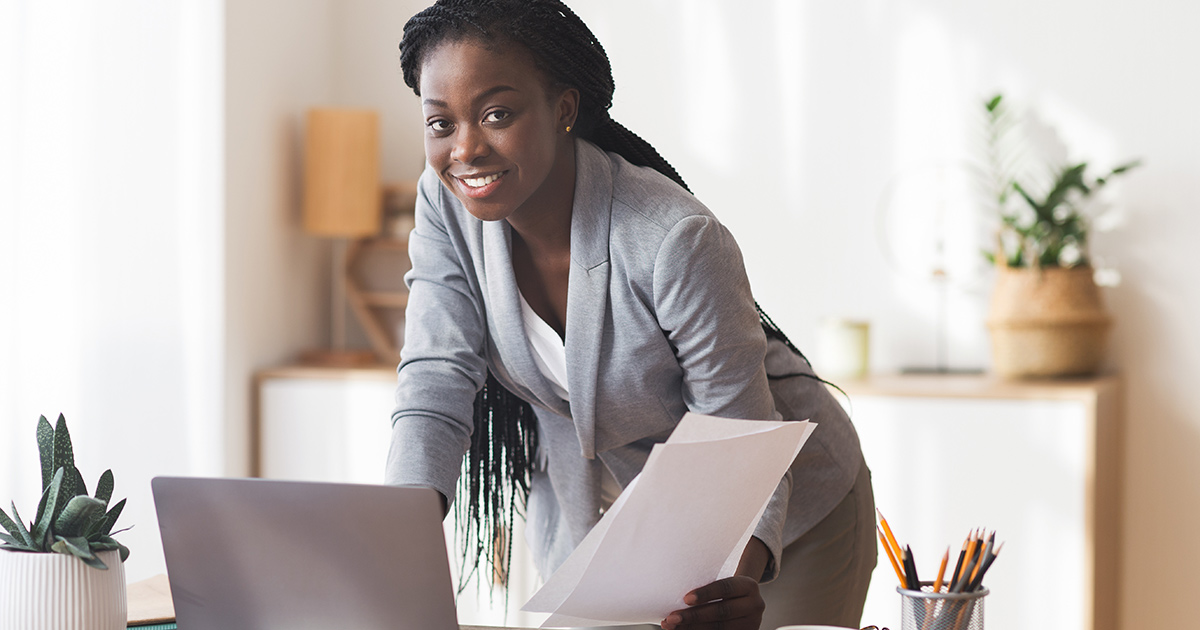 Your guide to doctorate degrees in education
For those who want a terminal degree in education, a Doctor of Education, or Ed.D., is a sensible choice. A comprehensive degree exploring complex topics in education with a strong research focus, an Ed.D. degree can be an excellent way to strengthen your candidacy for higher education teaching positions as well as many administrative roles.
An Ed.D. is not the only path doctoral studies in education can take, so this degree may not be right for everyone. However, for those who value the theories and philosophies of education and have clear-cut professional goals best achieved through a Doctor of Education, this can be an excellent investment.
Is a doctorate degree in education right for you?
Does a doctorate in education suit your personal and professional interests?
An advanced degree in education can be a good choice for those who want to be professors, higher education administrators, or even secondary school administrators. However, it's not the only degree path possible, and it won't be right for everyone. An Ed.D. degree may be right for you if:
It suits your personal aspirations
It fits with your overall career goals
Does a doctorate in education fit your career goals?
A Doctor of Education degree can be a strong choice, particularly for those who want to teach education in a college or university setting, but it isn't right for everyone. Before enrolling in an Ed.D. program, ask yourself these questions:
Do you want a career that requires a doctoral degree?
Are you interested in extensive research in the field of education?
Do you want to teach at a college or university level?
Are you able to commit full time to an intensive graduate program for several years?
How do I choose a graduate-level doctorate education program?
So, you know why earning a doctorate degree is good for your career, and you're pretty sure that a doctorate degree in education meshes with your interests and goals. This is a great start, but there's still more to think over.
First off, you need to explore the many program options in education. It is important to note that while an advanced degree in education may be well suited to teachers (especially those in the middle and high school grades) and education leaders, these programs also could be suitable for people in the corporate world.
Educational program titles — what you need to know
Doctor of Education programs all center on educational theory and research, but no two programs are exactly alike. Different schools and courses of study offer varying advantages and areas of focus to students. While some schools teach a more generalized curriculum that tackles a wide range of subjects, other programs are more narrow and niche.
These are some of the more common program titles:
Leadership, Administration, and Policy — An Ed.D. that focuses on these areas is best suited for those with goals in administration, such as working as a college dean, overseeing an education program, or working in public policy.
Learning and Organizational Change — This kind of program is intended to teach educators to drive change in educational systems. Students learn about how to innovate as educational leaders and promote policy changes on a local or even federal level.
Rural Education — Rural educational systems are often lacking in comparison to better-funded urban counterparts. This style of program teaches strategies, solutions, and innovations in this unique realm of education.
Health Professions Education — Teaching or overseeing a health education program, such as a dental, medical, or nursing school, is very different from a traditional college or university. This kind of program prepares students for an administrative role in a health professional program.
What kinds of courses are offered in doctor of education programs? What do they teach?
No matter how an education program is titled, it will include both foundation curriculum and hands-on learning that lets you try different strategies for sharing career-related knowledge with students of all abilities.
Sample courses in doctor of education programs:
Classes in a Doctor of Education program can vary greatly based on focus or emphasis, but some classes are similar from one school to another. These kinds of courses can include:
Facilitating Adult Learning — Teaching adults is different than working with children. This course explores adult psychology and the ways in which students in colleges or universities process information.
Developing Critical Thinkers — Critical thinking is a key part of excelling in a higher education program. This course teaches educators how to foster critical thinking skills for educational success.
Management and Leadership Skills — For programs dedicated to organizational management, this course teaches the basics of how to lead effectively.
Learning and Technology in Organizations — Technology is becoming an increasingly critical part of educational systems, from distance learning to online resources. This course helps educators understand and implement options.
Variations in coursework in doctor of education programs
Program curricula will vary depending on the school's goals. Some of the factors of your decision will include cost and time to complete, but you cannot underestimate the importance of the coursework in the program. Make certain to research all the courses in a program you're considering to make sure they are relevant to your goals.
What else makes doctoral education programs unique?
Doctor of Education programs are considered terminal degrees as there's no higher degree in the field of education. For those on this path, an Ed.D. is the most advanced option possible, making it ideal for educators who would like to teach graduate-level studies or oversee an administration.
As with most doctoral programs, Ed.D. programs are unique from education-related bachelor's or master's programs in their strong focus on research. Students in Ed.D. degree paths spend anywhere from three to seven years taking intensive coursework and engaging in advanced research designed to further the educational field as a whole. Some of the unique benefits of these programs include:
A significant opportunity to conduct meaningful research in the field of education
Comprehensive and intensive higher-level coursework
A focus on many important roles and jobs within the educational field
The opportunity to seek jobs in university education and administration
When it comes to finding the right doctorate program, options are a very good thing. Do your research and find the best match for your interests and goals.
What jobs are available to people with a doctorate in education?
Education – PreK-12 and universities or colleges
There are many career paths available to those who pursue a doctorate in education, including some that aren't an option for professionals with just a bachelor's or master's degree. This includes teaching in a collegiate setting, which generally requires a terminal degree.
Education – PreK-12 and universities or colleges
University Professor of Education
Instruct undergraduate and graduate students studying education
Create lesson plans and administer tests
Counsel students on prospective career paths in the education field
Principal
Manage school operations, including hiring faculty and staff members
Coordinate school budgeting and implementation of school policies
Communicate with faculty, students, and families to cultivate the best possible learning environment
University Dean
Oversee specific aspects of student life, like activities or departments
Create academic policies that best serve the interests of both the school and students
Ensure budget targets are met, including faculty hiring and administrative costs
Other corporations and businesses

Training and Development Manager
Work with organizations and internal departments to create educational training plans
Coordinate with human resources to offer valuable employee training programs
Lead in-person and online corporate training on a wide variety of topics
Department of Education Policy Analyst
Work with other leaders to implement district-wide policies to benefit students
Draft and implement educational rules and regulations
Analyze current policies based on established benchmarks and make changes where necessary
---
Source
---
EdD Degree Programs of Interest
---