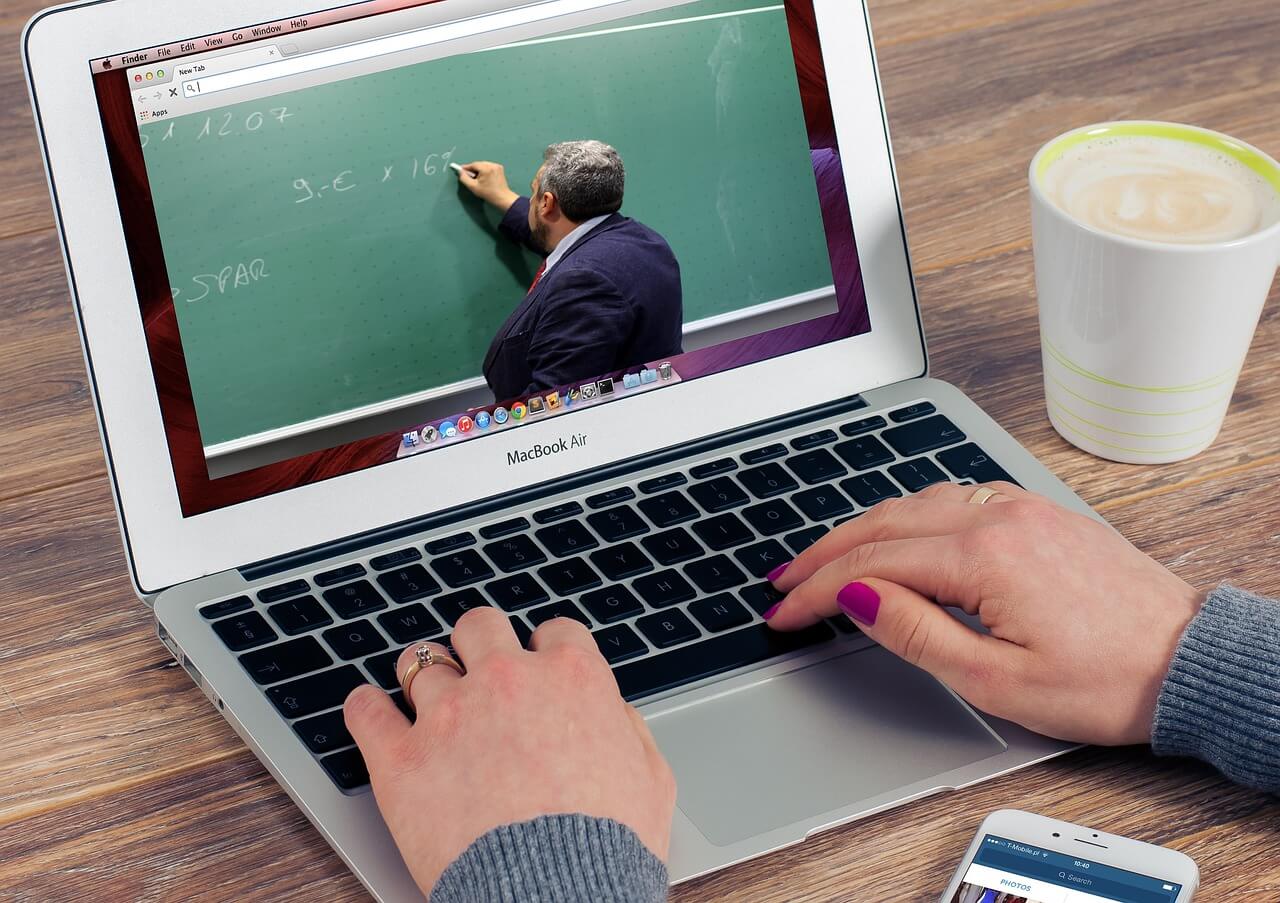 Your guide to graduate degrees in online teaching
Teaching is an ideal profession for people who enjoy helping others succeed, learn, and grow. You are likely considering teaching as a career because you genuinely like helping children or adults learn new concepts and skills.
While most classes at all levels, including K-12 and postsecondary, have been taught in person, an increasing number of schools and universities are offering distance learning programs, which involve courses toward a degree or certificate that are taught entirely online.
This means that students submit assignments, participate in discussions, and listen to lectures on the internet. Sometimes, lessons are taught during live sessions, while other programs may have recorded classes that students listen to or watch on their own time. These programs involve a significant amount of time management and self-paced learning on the part of the student.
Even for teachers who are educated and trained to teach traditional courses, many institutions are requiring they be trained to provide distance learning options.
Is an advanced degree in online teaching right for you?
Does a master's in online teaching suit your personal and professional interests?
The answer to this question is quite personal — you're the only one who can decide if an advanced degree in online teaching is right for you and your career goals.
In general, an advanced degree in online teaching benefits two types of students: those who hold undergraduate degrees in nonteaching fields but who want to gain initial teaching certification, and those who hold undergraduate education degrees and want to advance their careers.
Does a master's in online teaching fit your career goals?
With a master's degree in online teaching, you can achieve a wide range of potential career goals. You may want to consider asking yourself these questions to help you decide:
Are you interested in a particular specialization, such as curriculum design, administration, special education, or other specific subjects?
Do you enjoy helping others learn new skills or gain new knowledge in certain subject areas?
Are you comfortable working remotely?
Are you comfortable with using technology as a teaching tool?
Consider these questions a starting point. After all, your own needs and desires are certainly unique, so there may be more you need to ask yourself. It's crucial to be honest with yourself and to ask probing questions that will help you decide if this is the right educational path for you.
How do I choose a graduate-level online teaching education program?
So, you know why earning a master's degree is good for your career, and you're pretty sure that a master's degree in online teaching meshes with your interests and goals. This is a great start, but there's still more to think over.
First off, you need to explore the many program options in online teaching education. It is important to note that while an advanced degree in online teaching education may be well suited to teachers (especially those in the middle and high school grades), these programs also could be suitable for people in the corporate world.
Educational program titles — what you need to know
While educational program titles typically vary by institution and specific program, you'll find some common educational program titles as you search for online teaching programs. Some of the more typical program titles include:
Master of Arts in Online Teaching
Master of Arts in Teaching Online
Master of Science in Education in Online Teaching and Learning
Master of Education in Online Teaching
What kinds of courses are offered in master's in online teaching programs? What do they teach?
Specific courses necessary for degree completion for a master's degree in online teaching are likely to vary by specific program and institution; however, there are some fundamental courses common among most programs.
Educational Technology — This course usually provides a general introduction to the vast array of available educational technologies and how they can be used in digital classrooms. Subjects covered might be using the internet, incorporating relevant software, and integrating tools such as webinars, teleconferencing, and forums.
Global Learning — Many online classes may include international learners, so it's important for individuals pursuing a master's degree in online teaching to learn how to accommodate students from all across the globe. Courses like this typically go over topics within international education and offer strategies for assisting students not familiar with the American school system.
Curriculum Design and Instruction — Students enrolled in this type of course learn how to lesson plan and develop valuable teaching strategies for providing remote learning instruction.
Variations in coursework in online teaching education programs
Program curricula will vary depending on the school's goals. Some of the factors of your decision will include cost and time to complete, but you cannot underestimate the importance of the coursework in the program. Make certain to research all the courses in a program you're considering to make sure they are relevant to your goals.
What else makes graduate online teaching education programs unique?
Technology Skills — Because master's in online teaching programs involve learning how to engage students remotely, they provide unique overviews of a wide variety of technologies and how they might be integrated into a virtual classroom.
Self-Paced Learning — Distance learning programs all involve some degree of self-paced learning — since students aren't attending classes and listening to lectures in person, they have to manage their time appropriately and set deadlines for completing assignments. This type of flexibility is unique to master's in online teaching programs, and you may learn specific strategies for successful self-paced learning, which you can then pass onto students.
Virtual Communication — As part of your degree program, you may take a course in virtual communication. Topics covered might include how to present yourself during video conferencing, how to utilize webinars and forums, and how to engage and make connections with students remotely.
When it comes to finding the right online teaching program, options are a very good thing. Do your research and find the best match for your interests and goals.
What jobs are available to people with a master's in online teaching?
Education – PreK-12 and universities or colleges
A master's in online teaching presents a wide variety of career choices. Some teachers with an existing master's degree in their chosen field may decide to obtain an online teaching master's to help improve their ability to support distance learning, while others without a teaching degree may use it as a stepping stone to enter the education field.
Education — PreK-12 and universities or colleges
K-12 Online Teacher
Educates students from kindergarten through high school in virtual classrooms
Grades students based on their performance and completion of benchmarks
Moderates and facilitates online discussions
Establishes classroom standards
Develops online learning schedules and assignments
Online Professors
Teaches college courses
Mentors individual students through remote communications
Utilizes college's software for online education
Moderates and facilitates online discussions on forums
Develops and implements online learning schedules and assignments
Conveys relevant information efficiently to all students
Instructional Coordinator
Creates online learning tools
Hosts virtual training conferences for teachers
Educates online teachers on new curricula standards
Other corporations and businesses
Organizations in other sectors realize the benefit of online teaching training for employees at all levels. They want to boost their existing workforce by providing quality teachers. This is another employment opportunity for those with a teaching background.
Virtual Corporate Trainer
Educates new or existing employees on job performance, technology, and other subjects
Conducts training programs in a virtual environment for all levels of employees, from upper management to front-line staff
Engages employees and trainees effectively
Provides conference call or online training sessions for remote or office-based employees
Prepares training materials and distributes them to participants online
---
Source
---