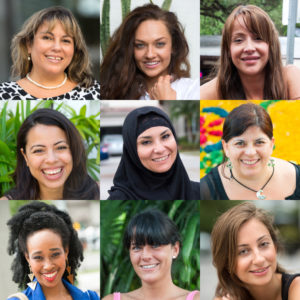 As we move from Black History Month into Women's History Month, one thing becomes clear: the go-to cast of characters in women's history lacks diversity. Amelia Earhart, Eleanor Roosevelt, the suffragists, and Rosie the Riveter are important real and fictional women in history, but they do not represent the breadth of experiences of women of our nation.
U.S. women's history must include all women
In a recent column for the Daily Kos, Denise Oliver Valez points out that this is a consistent struggle for American historians and that, if inclusiveness is our ultimate goal, it is important that we value telling the stories of American women of color, native women, and women from all over the cultural and socioeconomic map.
Diverse Women's History Month lessons require multicultural reading lists
One roadblock to developing inclusive Women's History Month lesson plans is finding reading lists about girls and women that include a range of voices. It can be difficult for teachers to develop diverse reading lists for young adults. Children are interested in and attracted to stories they've seen and heard — the mystery of Amelia Earheart and Helen Keller's accomplishments were both fascinating for my own daughter — but it's important for students to have access to texts that describe the full range of American experience.
There's no doubt Jacqueline Woodson's "Brown Girl Dreaming" will be widely assigned this month due to its impressive and unique young adult historical perspective and wide acclaim, but there are many other voices that students can and should explore. Placed against the larger historical context they're studying, stories about many different American women can offer insight into a full range of experiences.
Exploring history through fiction: Adding 'The Birchbark House,' 'The Bluest Eye,' and 'The House on Mango Street' to 'Little House on the Prairie'
Fiction is a compelling way for students to engage with history. One great text, Louise Erdrich's "The Birchbark House," contributes to the story of westward expansion through an Objibwe perspective. While the "Little House" books have come to be known as great insight into women's roles during this time, Erdrich's series offers perspective on cultural difference as well.
This helps students realize how the experiences of Ojibwe women align with or diverge from those of other women during that time. For a class that runs multiple book groups, offering both books for reading could allow for rich comparison and contrast for students to learn about the differences and similarities in these families' lives.
Other fiction texts that might prove helpful include Toni Morrison's "The Bluest Eye" or Nicholasa Mohr's "Nilda" for insight into the early 1940s or Sandra Cisneros's "The House on Mango Street," which takes place in the 1960s. These provide snapshots of women's lives during important historical periods. Seeing the women of these times can help students more fully understand the powerful historical roles of women of color.
Nonfiction women's history: 'Yellow Woman and a Beauty of the Spirit' and 'I Know Why the Caged Bird Sings'
High-quality nonfiction is even easier to work into a history course, which is why Maya Angelou's "I Know Why the Caged Bird Sings" is a standard in many high schools. Another suggestion is Leslie Marmon Silko's "Yellow Woman and a Beauty of the Spirit." This book features compelling essays on topics ranging from racism to indigenous relationships with the land. Adding it to discussions can help expand older students' understanding of the complex relationships between women and our history.
Teaching women's history through poetry: 'Brown Girl Dreaming' and 'Cool Salsa: Bilingual Poems on Growing Up Hispanic In the United States'
As a poetry option, Jacqueline Woodson's "Brown Girl Dreaming" will soon come to be as well-known as anything by Maya Angelou. It is an excellent coming-of-age story that captures the voice of a young African-American girl growing up in the civil rights era.
For another perspective, pieces from the collection "Cool Salsa: Bilingual Poems on Growing Up Hispanic In the United States," edited by Lori Marie Carlson, provide insight into a different coming-of-age story. Given excerpts from each, students could discuss the intersections and divergences of experiences. This is particularly important for young adults as they build their stories about growing up.
While it does not focus solely on women, the collection "Unsettling America: An Anthology of Contemporary Multicultural Poetry" weaves female voices alongside their male counterparts to form a complete picture of the poetry's connection to time and place. Assigning such a reading alongside canonized poetry allows the complexity of history to unfold for students.
Inclusive reading lists enable us to celebrate all women during March
Whether the chosen reading is fiction, nonfiction, or poetry, it is essential for Women's History Month literature to include contributions of all women. Many genres can be used to help trigger the empathic imagination of students so they can be more fully aware of the roles of women in history. This helps ensure that the breadth of American experiences can be fully understood through an abundance of voices, regardless of gender, color, or creed.
Monica Fuglei is a graduate of the University of Nebraska in Omaha and a current faculty member of Arapahoe Community College in Colorado, where she teaches composition and creative writing.