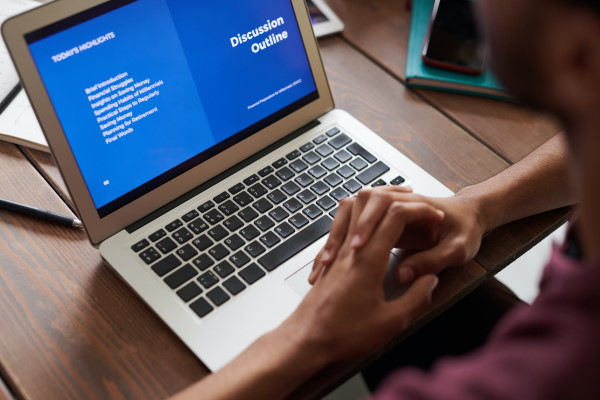 Teaching Adult Learners in the Online Environment
It's possible that in the last few months we've been teaching differently. We've been online long enough to know now that sometimes it works; sometimes it doesn't. And it can be frustrating for both the instructor and the learner! Maybe revisiting how adults learn would be helpful.
Account for and adapt to learning preferences
Our adult learners come to the virtual classroom with diverse experiences and draw from their past learning opportunities in anticipation of the new content. Often they are self-motivated and ready to take control over their learning. Concepts of themselves as learners are fairly rigid and become the foundation as they orient to the new course, and possibly the newness of online learning and instruction.
Why then do some struggle more than others? One way to check your online course is to make sure that it is well-designed so that your students can pursue the path that reflects their need to learn. Another way to support your learner's experiences in the online environment is to assume the role of a facilitator more than an expert in the subject matter. By offering your learners differentiated opportunities such as case studies, reflective activities, and group projects, you are leveraging their knowledge and experiences and in essence creating an environment to freely express their opinions and share ideas.
Connect the curriculum to the "real world"
Have you given your adults enough contexts so that they recognize the necessity of learning what you are offering? They will be more eager to learn what they need to know and apply it in order to cope effectively with their real-life situations. There are opportune times when you can solicit their feedback about the relevancy of the course by asking:
What do you expect to learn?
How might you use this in the future?
How will this course help you meet your goals?
By creating mechanisms that encourage continuous reflection, you are respecting their varied backgrounds and range of needs, which then enables you to offer individualized support to help them meet their individual educational goals. In this environment, your learners will be appreciated, respected, and valued.
It's a learning environment that is a win-win for everyone!
---
Dr. Mary Jane Pearson is the Chief Academic Advisor for HotChalk. One of her notable accomplishments is the design of the highly successful model of support and mentoring for online higher education faculty, which has resulted in over 90% retention rate for online faculty, and an overall average of 4.5/5 faculty rating from student end-of-course evaluations. Dr. Pearson's unique credentials as a teacher educator include chairing the California Commission on Teacher Credentialing (CCTC), the largest educator licensing agency in the U.S., during which she co-authored the research on California's beginning teacher support that has become the worldwide standard for the induction, mentoring and support of new teachers. In addition, Dr. Pearson was appointed by the U.S. President to serve as the Regional Representative for the U.S. Department of Education. In recognition of her service to education, Dr. Pearson was named California Teacher Educator of the Year. Dr. Pearson earned her PhD from the University of Kansas.
Dr. Gail Kirby is the Online Instructional Mentor for HotChalk and is a published subject matter expert in online higher education faculty support & mentoring. In addition, she is an Associate Professor of Special Education at Western Kentucky University. Dr. Kirby has 33 years of experience teaching P-12; over 25 years in higher education, including community college, and both private and public college and university settings. She earned her EdD from the University of San Francisco.