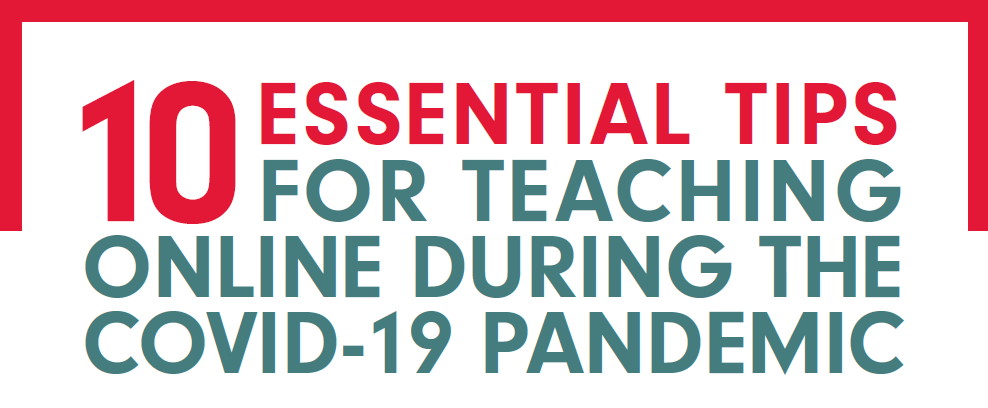 10 Essential Tips for Teaching Online During the COVID-19 Pandemic
As a result of the Coronavirus disease outbreak, nearly every college and university professor is having to move their instruction online. For many, that's uncharted territory. For others, they may have experience teaching online — but certainly not during a pandemic. The good news: Through compassion, open-mindedness, and guidance, we can all ride this wave together.
Here are 10 quick tips for any professor having to immediately deliver their courses online. (We have the tips in text-form as well!)
10 Essential Tips for Teaching Online in Higher Education During COVID-19
---
Dr. Mary Jane Pearson is the Chief Academic Advisor for HotChalk. One of her notable accomplishments is the design of the highly successful model of support and mentoring for online higher education faculty, which has resulted in over 90% retention rate for online faculty, and an overall average of 4.5/5 faculty rating from student end-of-course evaluations. Dr. Pearson's unique credentials as a teacher educator include chairing the California Commission on Teacher Credentialing (CCTC), the largest educator licensing agency in the U.S., during which she co-authored the research on California's beginning teacher support that has become the worldwide standard for the induction, mentoring and support of new teachers. In addition, Dr. Pearson was appointed by the U.S. President to serve as the Regional Representative for the U.S. Department of Education. In recognition of her service to education, Dr. Pearson was named California Teacher Educator of the Year. Dr. Pearson earned her PhD from the University of Kansas.
Dr. Gail Kirby is the Online Instructional Mentor for HotChalk and is a published subject matter expert in online higher education faculty support & mentoring. In addition, she is an Associate Professor of Special Education at Western Kentucky University. Dr. Kirby has 33 years of experience teaching P-12; over 25 years in higher education, including community college, and both private and public college and university settings. She earned her EdD from the University of San Francisco.