Lifestyle
Building an In-Person Network: Meeting, Greeting and Networking With Other Teachers
Do you ever wish you had a colleague outside your school to share a tough problem with and brainstorm solutions? Who do you turn to when you're weighing whether to apply to teach a different grade level? And if you lose your job, how many people could you enlist to help you find the next one?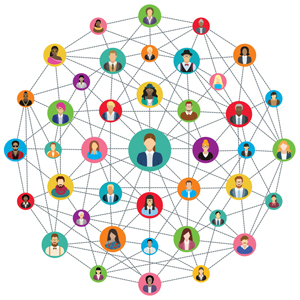 A strong professional network is essential to getting through work problems, both large and small. The strongest networks are a constant work in progress — not groups you assemble to handle a crisis.
"One of the big things about networking is that we shouldn't just do it when we believe we need a job — we should be doing it all the time," said Candace Alstad-Davies, founder and owner of A+ Resumes for Teachers and a career coach for teachers. "Then, when you do get into a job search, you will have your network already built, and it will be strong."
While social networking sites offer a lot of networking opportunities, it's also crucial to meet people and form connections in person.
Alstad-Davies offers these tips for building an in-person network:
Venture Outside Your Usual Circle – Be Creative
To meet people, you need to go to events outside of your school.
One option is events at other schools, such as open houses, that are open to the community. Other community events — fundraisers for the library, festivals, civic clubs, meetups — can also be good ways to make connections, though not everyone you meet will have a direct connection to education.
Job fairs are also good ways to meet people who are involved in hiring in neighboring districts — and to get a sense of what types of jobs are available.
Professional associations, and the meetings they hold, can also be useful — both as resume builders and for the people you meet. People active in professional associations often hear about openings in other districts and pass them on.
Be Prepared With Your Pitch and Business Cards
When you meet people and they ask what you do, be ready to tell them — clearly and succinctly — not just that you teach seventh-grade math, but that you are interested in uses of technology in the classroom. If you're actively looking for a job, be able to say specifically what you're looking for.
"You should also pack business cards," Alstad-Davies said. They should include the type of work you're looking for and all of your contact details.
Make Connections Quickly – Avoid the Sidelines
For people who don't enjoy crowds of strangers, it can be easy to stay on the sidelines once they arrive at a networking event.
"Do not delay going up to introduce yourself" when you see groups of people standing together, Alstad-Davies said. "The more that you delay, the more the anxiety will build."
Make Meaningful Connections With Everyone at the Event
Once you start talking to one group, stay long enough to make a meaningful connection with each member — but no longer.
"You have to go to different people," Alstad-Davies said. Focus on people you don't already know — and spend more time talking to them than eating and drinking.