Current Events
Student Mental Health and Wellness Resources from Mental Fitness, Inc.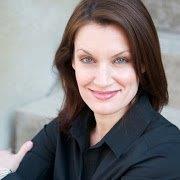 Mental Fitness, Inc. is a non-profit company dedicated to improving and sustaining mental, emotional and physical health for students from all backgrounds. According to founder and CEO Robyn Hussa Farrell, the organization has a unique approach to mental health issues that affect students.
"There are many [programs] that assist in intervention, but not in primary, secondary and tertiary prevention," she said. "Our programs build the known protective factors for improving resiliency. In addition, they increase resilience and mental fitness by encouraging a safe and early intervention when needed."
Mental fitness: Seven categories of resilience and wellness
The East Coast organization provides workshops and curricular materials for students and trainings for educators and health care workers. Its efforts are focused on seven "mental fitness" categories:
Community connections, including mentoring
Self esteem
Media literacy, including critical thinking
Mindfulness techniques
Body image
Stress management, including creative expression
Nourishing body and mind
"Our programs are highly structured and are measured during and after creation by nationally acclaimed researchers from multiple areas of specialty in mental health, public health and medicine," said Farrell.
Mental Fitness programs were created in collaboration with national researchers, including some from the Harvard School of Public Health. "We are publishing our findings from a series of trainings we held in seven districts in South Carolina schools. And we have other data relating to the protective factors (the known elements that build mental fitness) as well," she added.
Outreach and treatment programs for depression, eating disorders
Mental Fitness uses evidence-based "tiered" training on how to manage serious mental illness and eating disorders in schools.
"We have seen far too many families struggle and it is time we get the conversations started in schools in a safe, structured and evidence-based manner so no more kids lose their lives to depression, suicide, eating disorders, addictions and other mental illnesses," Farrell said.
The non-profit raised more than $40,000 (before website fees) in about a year and a half through auctions. This helped them produce seminars in Spartanburg, South Carolina schools as well as programs like free yoga outreach for people in treatment in New York and South Carolina.
"The key messages vary depending on our programs — we have more than twenty programs, and each serve a different audience, with very specific goals and outcomes," said Farrell.
Online trainings and an upcoming app
Mental Fitness offers trainings on B:Resilient, an online mental health marketplace. "We have a series of trainings that are available online — each are created in collaboration with researchers," said Farrell.
Mental Fitness is also creating a new technology app for their seminars that will allow schools across the U.S. to access their resources without the need for on-site organization staff.
The creative origins of student mental health programs
Mental Fitness was inspired by "Normal, The Musical,"  a 2005 award-winning off-Broadway rock musical about a young woman's battle with disordered eating. Bringing the production to schools grew into creating mindfulness programs, events and curricular materials for educators and students.
Who does Farrell look to for guidance and who are her heroes in the space?
"The families who have lost their children to eating disorders and other serious mental illnesses are the heroes, without question," she concluded.
Erin Flynn Jay is a writer, editor and publicist, working mainly with authors and small businesses since 2001. Erin's interests also reach into the educational space, where her affinity for innovation spurs articles about early childhood education and learning strategies. She is based in Philadelphia.