Current Events
United States PISA Scores: Strengths and Weaknesses of U.S. Education Policy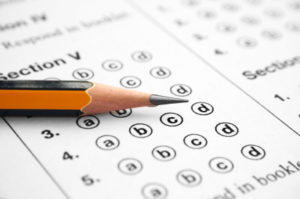 Every three years since 2000, American 15-year-olds join students around the world in taking the PISA, or Programme for International Student Assessment. This test measures skills in reading, science, and math and allows for international comparisons of student learning and ability.
Considered a fairly good measure of critical thinking, this test provides insight into the comparative performance of American students and their overall likelihood of college completion and lifetime earning potential. Unfortunately, United States students have stagnated since 2003, improving very little in the international rankings.
Education policy's impact on U.S. PISA scores: Connecticut, Massachusetts and Florida provide insight
Elaine Weiss and Dr. Thomas Payzant of the Broader Bolder Approach to Education argue that the PISA score news is not as dismal as it seems. They note that while the United States does appear to be solidly in the middle, scores from three states — Florida, Massachusetts and Connecticut — can give educators insight into a variety of issues. Because education policy across the United States "looks more like a patchwork than a unified system," these individual scores provide a close look at the results of each state's funding and reform decisions.
Overall, Massachusetts and Connecticut scored very well, while Florida's scores were quite poor. When Weiss and Payzant compared economic resources and policy decisions of these states, they found that Massachusetts and Connecticut focused on high standards while investing resources into "quality pre-kindergarten programs, physical and mental health care, and extra support for teachers serving struggling schools."
Florida, on the other hand, used low test scores to drive decisions on school closures; most of the closed schools served high-need and minority students. The state also scored poorly on equitable school funding, which is shown to improve PISA scores.
Payzant and Weiss compared the socioeconomic backgrounds of each state as well, pointing out that while high income is not the key factor in performance, it "reflects parents' education and employment and a range of resulting public and private choices that interact with one another to strongly influence educational achievement." Out of all the states, Connecticut and Massachusetts and ranked fourth and fifth, respectively, in median income level; Florida ranked 37th.

Can high academic standards prevail over child poverty?
While socioeconomic arguments have their place, many researchers report that developing benchmark standards can help improve academic achievement even when issues of poverty cannot be curbed. In a recent interview on NPR, Harvard Professor Jan Rivkin affirms the importance of Massachusetts' commitment to high academic standards: "The success in Massachusetts, I think shows the power of finding a coherent strategy. Here, we've raised standards, we've provided greater support, we've invested deeply in the quality of teaching. And we in Massachusetts have stuck to that for decades, and that shows up in the results over time."
Investigative Journalist Amanda Ripley, author of "The Smartest Kids In the World – and How They Got That Way," echoed Rivkin's beliefs. She explains that there were significant weaknesses in United States PISA scores across the socioeconomic divide. Interestingly, some nations that scored ahead of the United States had significantly higher levels of child poverty than the US, discounting that poverty itself was the problem.
"It's hard to find a top-performing country in the world that doesn't have something like the Common Core"
In a roundtable on the PBS News Hour, Ripley further pointed out that "It's hard to find a top-performing country in the world that doesn't have something like the Common Core, where at some point everyone got together and said, let's make a list of what kids should know at each grade level. Let's make it more rigorous and more coherent than what we had before."
Ripley and fellow panelists agreed that implementation was key with Common Core and that some significant advantages could come from these benchmark standards. They also warned that there are significant potential drawbacks, including lack of state buy-in, student test fatigue and a shortage of funding. As PBS Education reporter John Merrow noted, Common Core testing reflected a complexity and deep thinking that current testing doesn't measure.
This difference — an increase in the complexity of our expectations and our testing- might be a significant influence of Common Core on our education system and may well prepare our students for significantly higher performance on the international stage.
Monica Fuglei is a graduate of the University of Nebraska in Omaha and a current adjunct faculty member of Arapahoe Community College in Colorado, where she teaches composition and creative writing.