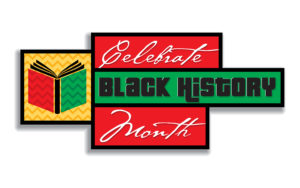 February is Black History Month. Participating in an African-American Read-In is an excellent way for teachers and students to read books, poems and speeches by black authors — and also highlight the importance of literacy.
Celebrating African-American authors during Black History Month
The National Council of Teachers of English's Black Caucus held the first African-American Read-In in 1990 to emphasize black writers' contributions to the American literary canon. Since then, the NCTE sponsors this annual event to explore and celebrate the diverse voices in U.S. literature.
Black History Month lessons often focus only on history, and literature suffers from a lack of diversity in characters, authors, and storylines. By hosting an African-American Read-In, teachers can introduce students to authors they haven't experienced before. Additionally, read-ins can be structured with a large amount of individual choice. When these choices are shared with the rest of the class, students become aware of many different voices.
How to host an African-American Read-In in a classroom or school
In order to be formally recognized by NCTE as an African-American Read-In, participating teachers must fill out a short Host Report Card by March 15th, 2015. The class, group, or school will then be awarded a certificate of participation.
Hosting an African-American Read-In can be as simple or complex as teachers choose. Formats can include:
Assigning one book for class discussion
Choosing texts to read and present in groups or individually
Poetry readings
Literature events
Classroom author visits
On the small scale, a teacher may simply choose a novel by an African-American author for read-aloud and discussion time. Students could also identify individual texts, read them, and then present author and text reports to the class, or work in book club groups to discuss and present different texts.
For larger events, teachers or students can host a reading where important African-American texts are shared with the school. If there is enough interest and support, a more formal public reading can be put together featuring a local or national African-American writer.
Sometimes this can be combined with hosting an author in the classroom. Author visits have many benefits for students, so if time and budget allow, this is an excellent choice.
Choosing a text from 'I Have a Dream' to 'Brown Girl Dreaming'
The NCTE provides several lists of book suggestions; their only requirement is that the text or texts studied are authored by African-Americans. The many traditionally celebrated books, speeches, and poetry include Maya Angelou's "I Know Why The Caged Bird Sings" or Dr. Martin Luther King, Jr.'s "I Have a Dream."
Other suggested readings include Spike Lee's "Please, Puppy, Please" or Barack Obama's "Of Thee I Sing: A Letter to My Daughters." Jacqueline Woodson's "Brown Girl Dreaming," winner of the 2014 National Book Award for Young People's Literature, is a natural fit for a read-in right now, particularly if the school library features National Book Award winners.
African-American Read-Ins are as diverse as students themselves
Whether it's a classroom read-aloud or an author-invited read-in, the event will highlight important voices that students have not experienced elsewhere. This exposure can show students the strong and varied African-American authors and expand their future reading.
There is no prescriptive requirement for an African-American Read-In. They are as varied as their participants and the texts they choose. The NCTE's basic requirement is that everyone who wishes to be involved try to do their best and have fun.
Monica Fuglei is a graduate of the University of Nebraska in Omaha and a current faculty member of Arapahoe Community College in Colorado, where she teaches composition and creative writing.