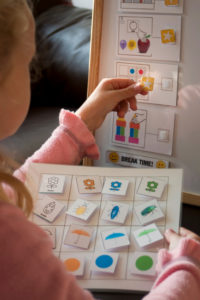 In late May of this year, video of a 10-year-old's speech competition entry took the Internet by storm. It wasn't due to inappropriate material or a surprise visit from a superstar, but because speaker Connor Yates shared his personal experience of what it means to have high-functioning autism (HFA).
Connor Yates goes viral with a speech about his experience as an autistic student
His excellent writing and delivery earned first place in school's speech competition and qualified him to compete at the district level, but the speech went viral because it provided insight into the social and educational difficulties of people like him. Yates's goal of spreading awareness calls everyone's attention to the importance of creating a supportive educational environment for students with high functioning autism.
Young people with high-functioning autism or Asperger's syndrome (AS) are increasingly common. Both diagnoses identify students on the autism spectrum who have average or high intelligence and whose biggest outward symptoms tend to be social in nature. The characteristics of HFA and AS mean that these individuals are members of mainstream classrooms.
These students may not have high academic support needs, but still encounter frustrations in the classroom that impair or interrupt their or their classmates' ability to learn. Much of Connor Yates's speech focused on challenges he met when interacting with peers, including not being able to look at friends when he spoke to them.
Resources from the Organization for Autism Research to support HFA and Asperger's students in the classroom
To help teachers provide the best possible education for autistic students, the Organization for Autism Research (OAR) provides a comprehensive kit called "An Educator's Guide to Asperger's." The kit gives teachers six ways to support students who are on the autism spectrum:
Educate
Reach out
Promote social goals
Prepare the classroom
Collaborate
Manage behavioral challenges
The guide's essential messages are understanding students as individuals, reaching out to their parents and support staff who know them best, and helping to set social goals and encourage and support peer interaction. Some of the basic symptoms of HFA or AS make these students targets for bullying or teasing; it's important for classrooms to be well-armed against such events.
Modifications that support learning for a wide range of students
It would be extremely inappropriate for a teacher to share a student's private diagnosis with their classmates. However, there are ways to encourage social interaction that support all students and do not require identifying an individual student or their specific needs. These include:
Simplifying language and class plans
Keeping a visual schedule
Flagging transitions
Individualizing lesson plans when needed
These modifications help students with HFA or AS and also enhance learning for sensory integration disorder children or others who may need concrete support mechanisms. Creating small circles of support or partnerships can help all students avoid bullying and practice empathy. The social connections that come from small groups tend to break down bullying behavior and support peer connection.
Strategies to keep lectures and discussions on track
While social issues are important, another challenge with HFA students can be managing their interactions in a larger classroom. Because they can't necessarily pick up on subtle voice or facial cues teachers give to modify or end a line of questioning, students with HFA or Asperger's can sometimes be perceived as interrupting or derailing lectures. It's important to know that their behavior is not intentionally rude, but that these students are not always able to understand the nuances of subtle social cues.
One technique to help with students who perseverate, blurt or interrupt lectures for questions at inappropriate times can be to give them a limited amount of tangible items (paper clips, rubber bands, or marbles) that they can trade to ask a question. When the student is out of tangible items, they can write down their questions and address in conference with the teacher at a later time. This does not need to be a targeted technique and can slightly modified to encourage everyone's participation in discussions.
Prevent meltdowns by identifying high-functioning autistic students' early stress responses
Perhaps the most important part of serving HFA students is being able to identify when these students are under extreme stress or having difficulty coping. They are not often able to articulate their feelings in the moment and can quickly melt down, leading to tantrums that disrupt the class and undermine social connections with their peers.
Identifying early behaviors and intervening before they escalate can help HFA students avoid this scenario. Students with HFA will often exhibit subtle behaviors that indicate they are experiencing extreme stress. OAR calls these signals "rumbling" and says that they include muscle tensing, nail biting and other discomfort behaviors.
This is where the true benefit of open communication with a student's family comes through: Parents are often well aware of their children's rumbling signs and appropriate steps for behavior management during that time. Discussing these signals and coping strategies before a student has a meltdown can be key to a teacher's ability to intervene and manage the classroom.
Teaching strategies and parent communication help teachers meet the needs of all students
Ultimately, it's important not to be overwhelmed, but to understand that these behavioral techniques can provide help and support not just to students with HFA or AS, but those with attention deficit disorder, sensory integration disorder, difficulties transitioning, or social awkwardness. One of the true benefits of having a student with HFA is recognizing that interventions on behalf of HFA students can help all students and enhance the overall cohort effect, ensuring that everyone in the classroom feels like a part of a strong learning community.
Monica Fuglei is a graduate of the University of Nebraska in Omaha and a current faculty member of Arapahoe Community College in Colorado, where she teaches composition and creative writing.