Lifestyle
How to Decide if You Should Get Out of Teaching — Or Make Things Better if You Want to Stay
Teaching is one of the rare careers where it's still common to stay in the same profession — possibly even in the same school — for a good portion of your career. For some teachers, this stability is part of the appeal.
But for others, there comes a point where the joy is gone and they decide it's time for a change.
"In today's world, very few people stay in a career for 20 or 30 years," said Jan Stewart, a career coach with Emerge — Coaching for Success. The fact other people change careers more often than they used to can add to the feeling of stagnation.
Stewart and other career coaches who work with teachers offer some issues to consider when pondering a career change — and options for getting the excitement back if it turns out a new career isn't the best choice. Answering a few questions can help you make up your mind:
How stressed are you?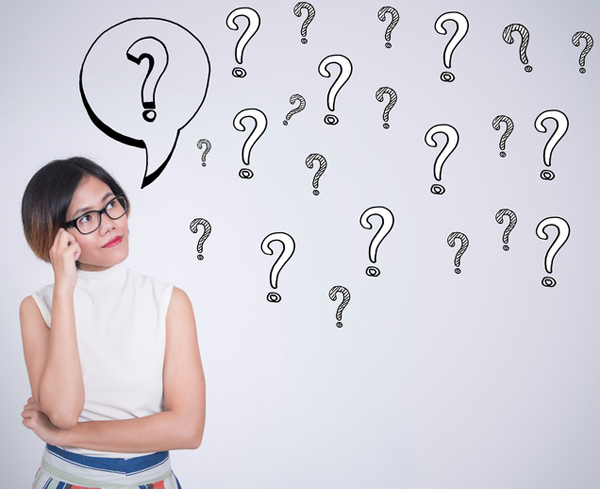 "Stress makes you sick, and if you are approaching burnout you are more than likely experiencing the negative effects of stress on the body, the mind and the spirit," said Kitty Boitnott, a career transition and job search coach who specializes in working with teachers. "If you are dreading Monday morning every single week, if you spent the entire weekend on school work and you feel like you're still not caught up, that's a sign that it may be time to make a change."
Are you in a toxic environment?
Some workplaces — including schools — are so negative that it's best to find a new situation.
"If you feel like you're giving your all and it's still not enough, no matter what you do, then it's time to consider other options," Boitnott said.
Are you close to being eligible for a sizable pension?
Many school districts offer teachers good retirement benefits if they stay for a certain number of years. Some teachers who are getting close to qualifying may run the numbers and realize it would be worth it to stay for two or three more years.
This type of practical consideration can lead teachers to consider ways to re-energize themselves where they are, rather than changing jobs.
Can you afford to make a change?
This depends on what type of new career you have in mind — and how many working years you have left. Would it require extensive schooling to get qualified? Would it take time to build up a roster of clients so you were earning enough money to live on?
Boitnott once worked with a client who was considering leaving teaching for law school.
"You get into the practicalities: Can you get the kind of help that you need so you can quit your job and go back to school full time?" Boitnott said.
Not every new career would require an entire new degree, of course. And there are scholarships available in some situations.
Each individual's circumstances play a role as well: Mid-career teachers may have children in college, or mortgages to pay. Teachers just out of college may be more willing or able to have roommates or even move in with their parents to reduce their expenses while they invest in a new career. And with more years left to work, younger teachers may find that the new career is more likely to pay off than those who are looking at retiring soon.
"It's very individual — it depends on the specific situation," Boitnott said.
More tips for making up your mind
Once you weigh these factors — how sure you are you no longer want to teach, what type of work you would like to do instead, and the practical considerations related to changing fields — you may decide to make a dramatic change.
Or you may realize that a wholesale change either isn't really what you want or is not practical. In that case, experts suggest a variety of smaller changes that could help you regain the excitement.
Change grade levels
Sometimes even a change within the same school or district can help bring back the feeling that you are learning and growing in your work. Stewart once worked with an elementary school teacher who loved science and transferred to an upper-grade assignment where she could focus entirely on that.
"She didn't have to think about English and literacy and all those things, and she became very creative. It changed the way she looked at everything," Stewart said.
Consider a different location
"If you still love teaching — you really do love it when you shut the door and are in the classroom with the students — but you're unhappy, then you probably want to look at the place," said Karen Samuelson, a career and life coach.
Perhaps your commute is too long, and a transfer to a different district would shorten it. Perhaps you would thrive in a different type of school — private instead of public, for example. If you end up leaving your current job without a new one lined up and are interested in exploring different types of teaching, Samuelson suggests working as a substitute for a time.
Take a class
Sometimes it's not possible or necessary to get a new job. Changing other aspects of your life can also be energizing.
Stewart suggests taking a course. "Sometimes that can be very inspiring," she said. "See if that will spark a fire." You may find a new part of your current field to delve into — or you may find a completely new outlet. In that case, you might not be learning material that you directly apply when teaching, but you would be modeling for students how to stay curious and keep learning throughout your life.
Start a club
To share an interest with students, you could start an on-campus club focused on an interest of yours. Perhaps you could help students raise money for charity, for example, or maybe you could start a science-focused lunchtime club for students who want an alternative to the playground.
"You step out of your comfort zone a little bit: Take something you really like and see if you can bring it to the work situation," Samuelson said.
Find a hobby
Perhaps you used to love knitting but haven't done it in a while. Maybe you have always wanted to learn to play tennis. Finding a focus outside of work can be a good way to rediscover your energy and enthusiasm — and the feeling of well-being may spill over into work.
"Everyone has different interests, and obviously they don't all get fulfilled at work," Samuelson said. "How do you get creative about how you're living?"
Finding the right fit for your situation
Deciding whether to continue in your current job or look for a change — whether you're considering a dramatic change like becoming a veterinarian instead of a teacher, or a small change like starting a poetry club on campus to share your love of poems — can be scary but also exciting.
Each individual's ideas and ultimate decision will be different — and your decision might be different now than it will be in a few years.
"There's no cookie-cutter approach, no one-size-fits-all," Boitnott said.
Learn More: Click to view related resources.