Even the littlest acts of kindness can go a long way. When COVID started to shut down schools, educators did what they always do — they stepped it up to help their students and their community better cope with their new norm and they tried to bring some heart to the center of COVID. From reading stories aloud online, to getting creative in how to celebrate even the smallest of victories and milestones, the teacher community showed the world what compassion, caring, and connection is all about. One doesn't have to look far to see all the amazing acts of kindness that our educators do each and everyday but we wanted to share a couple as a way to reflect on how even the smallest act of kindness can impact one's day and everyday thereafter.
Mrs. Lane, a second-grade teacher from Waterville, Maine, recorded herself reading a new book everyday and shared with her students through YouTube.
A retired teacher from Utica, Indiana, started scavenger hunts for the local kids in the neighborhood with some small snacks or prizes at the end.
This PE teacher from Madison Elementary didn't shy away from getting dressed up as the school mascot each week for a little video segment that he produces with another teacher to keep the students "positive and connected during the school shutdown …"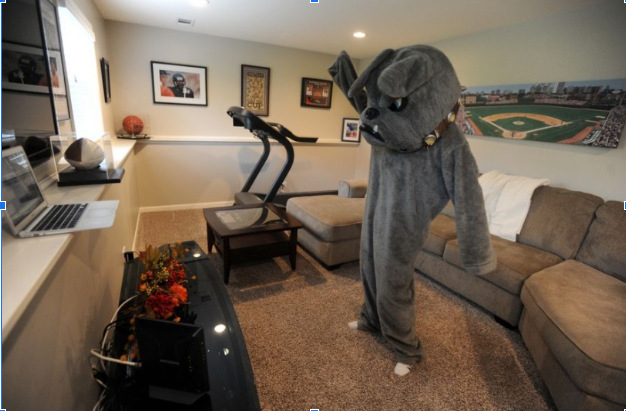 The show must go on. A teacher from Chesapeake, VA, Mr. Burke, recognized the importance of having the schools' traditional spring concert to his students, so he figured out a way to host what would be the eight graders' last concert together. "I just hated the thought of them not being able to have that last memory with everybody," said Burke when he set out to host a virtual concert.
Sometimes a little (safe) face-to-face time does the trick. This math teacher knew just how to help one of his students when she was struggling, and he wasn't going to let COVID and distance come between a learning opportunity. Mr. Waba from South Dakota took a whiteboard and headed over his student's front lawn for a little algebra lesson.
Even a little walk and talk can make the world of difference in our students' lives. This teacher recognized some unease in one of her students and took to the fresh air and a chat to help ease some of her student's anxiety.
We know that educators are in the field of helping others, COVID or no COVID. Our educators help individuals grow and find their own place in the world, plus they look to find ways to open up that world in new and innovative ways. But did you know that it is often in times of uncertainty that individuals become more focused on helping others as a way to help themselves? Psychology Today states that, "Helping others regulate their emotions helps us regulate our own emotions, decreases symptoms of depression and ultimately, improves our emotional well-being." But whatever the reason is, thank you. You do so much for your students and your community each and every day. Your kindness and generosity do not go unnoticed. Thank you from the bottom of our hearts.